Whenever you're organising an event, or preparing a booking, there are tasks you need to do either before the event, or as a follow up to it. In fact, some of these tasks need to be done every time you run a similar event.
This is why we built Checklists, available for events in the Calendar module and bookings in the Bookings module.
Checklists will help you manage those tasks, remember to get everything done at the right time, and - perhaps best of all: tasks can be assigned to different users, which can share out the burden and really help your team work efficiently.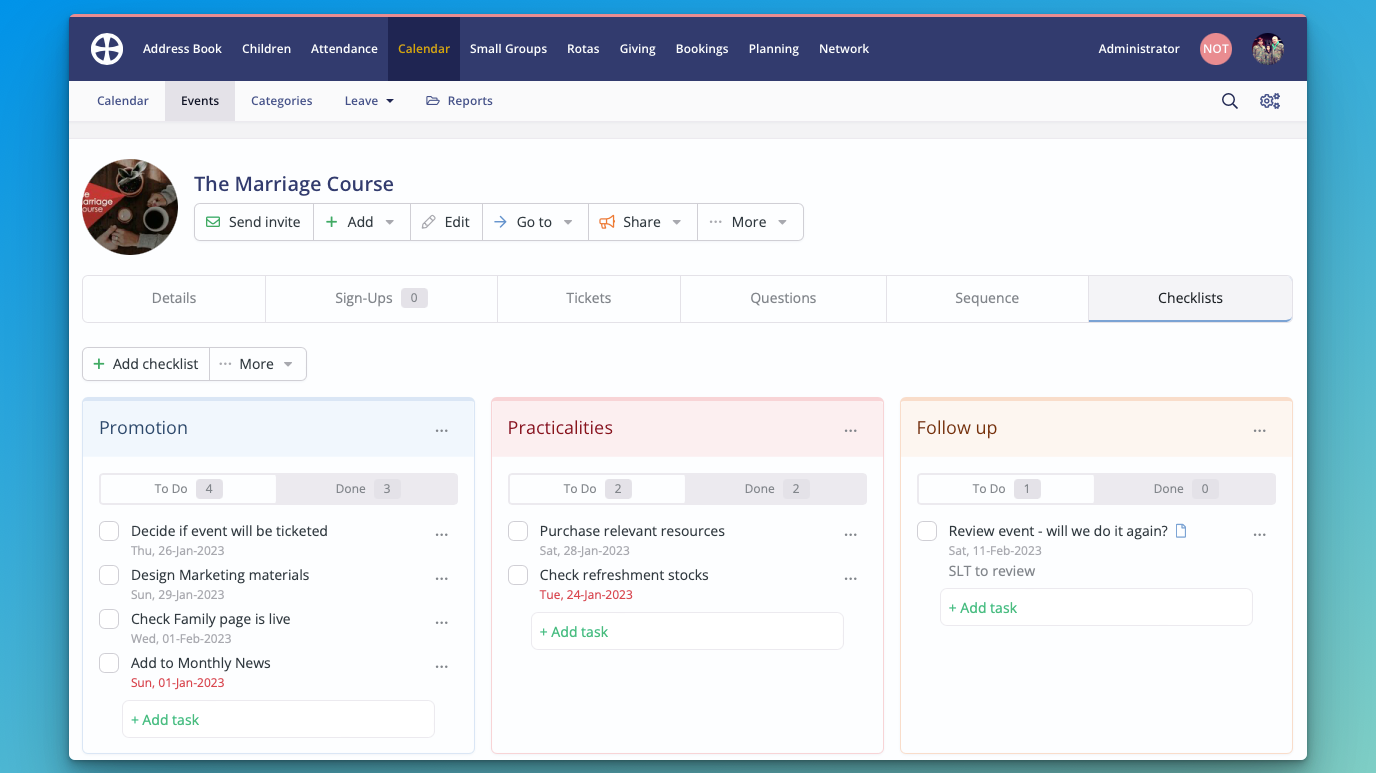 Add as many checklists as you need to your event or your booking to make sure every task is completed.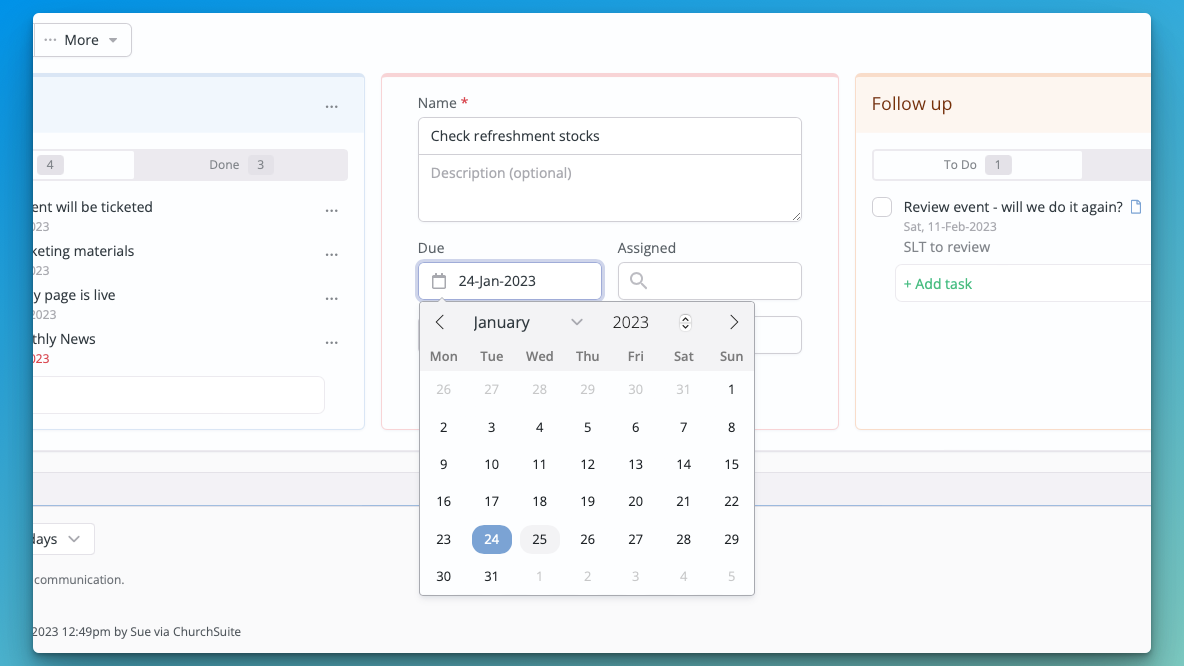 Your tasks can have as many details as they need, including due dates and other information.

Assign tasks to other users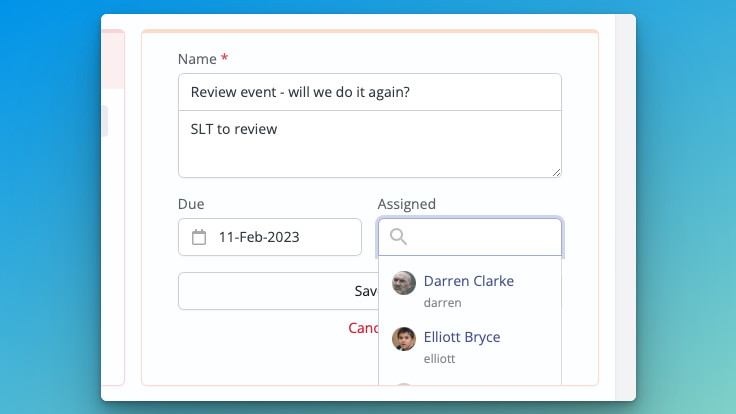 A great way to share the workload and work efficiently as a team!
Create checklist templates
This is one of our favourite bits: you can create Checklist templates which are automatically loaded into the right events or bookings, saving you lots of repetitive work!
New task widgets
We've also built a new set of Dashboard widgets, where users can see their own upcoming tasks, as well as tasks that are unassigned or assigned to other users.
For more information on Checklists, click through to our Support article: Task Checklists
We hope you'll find this new feature really useful when planning events or setting up bookings!