At ChurchSuite, we're passionate about resourcing the local church and enabling the ministry you do by creating excellent tools to support you. However, providing the tools is not enough - from in-person training, regional training days, online webinars, comprehensive support articles to a well-resourced 'support' section on our website, we're constantly thinking about how we can do an even better job of helping your team make the most of the tools we provide!
ChurchSuite is an incredibly powerful and feature-packed system. While we've worked hard to make sure the platform is intuitive and easy-to-use, we regularly receive feedback from training day participants that they left better-equipped and inspired to maximise their use of ChurchSuite in their local church setting.
This is why we're pleased to launch a new page on our website that contains the same videos we use for our webinars. Why not take a quick look at the free training videos on offer?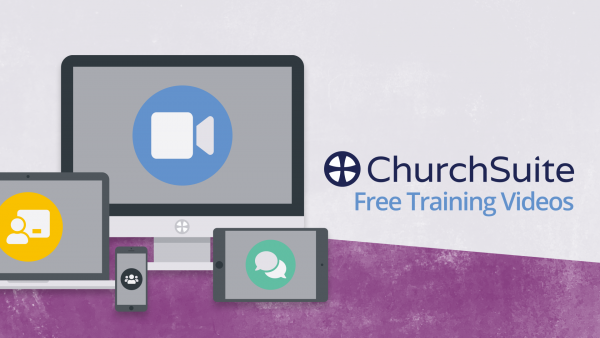 Regardless of whether you sign up to a webinar with live Q&A in the future, this new Training Videos section enables you and your team to participate from anywhere in the world and at any time!