YOUR CHURCH DATABASE, SECURE IN THE CLOUD
At ChurchSuite we've gone the extra mile to make sure your data is kept safe and secure. Our entire network is built with both speed and security in mind, making sure you get the best possible experience whilst your data is kept under lock and key.
When designing ChurchSuite we wanted to be sure we were building something that meets the needs of real churches. ChurchSuite fits to the workflow you already use, allowing you to get on with the work that really matters; running your church.
Cloud computing makes it possible: you can now have a complex Church Management System which combines the power of a web-based church database with the computing resources of our dedicated server hardware to deliver a premium church database software experience at an unbelievably low price.
Not only is the price small, it will also minimise your workload: you will be able to spend more time doing the things God has called you to do!
Not only is ChurchSuite convenient, but it is also extremely secure.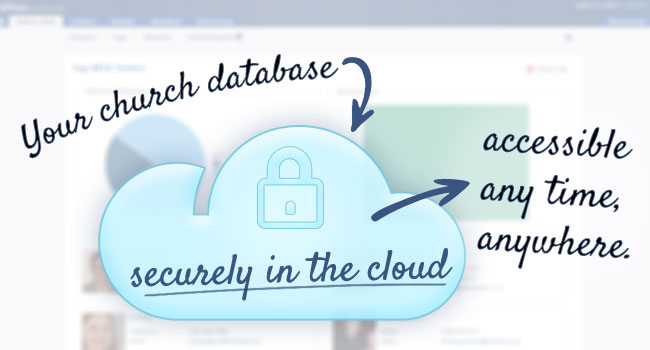 KEEP TRACK OF YOUR CHURCH'S CONTACTS
With ChurchSuite, all your members' details are kept secure in one place. Whether you're in your office or on the go, you always have access to all of those details. And that's just the start – ChurchSuite can help you keep on top of birthdays, track key dates such as weddings or baptisms, make sure none of your members fall through the net by helping you target your pastoral care effectively, organise your church's small groups, manage your staff and their leave allowances effectively, organise your children and youth ministry, and so much more! Take the tour and see what the ChurchSuite Church Database Software can do for you.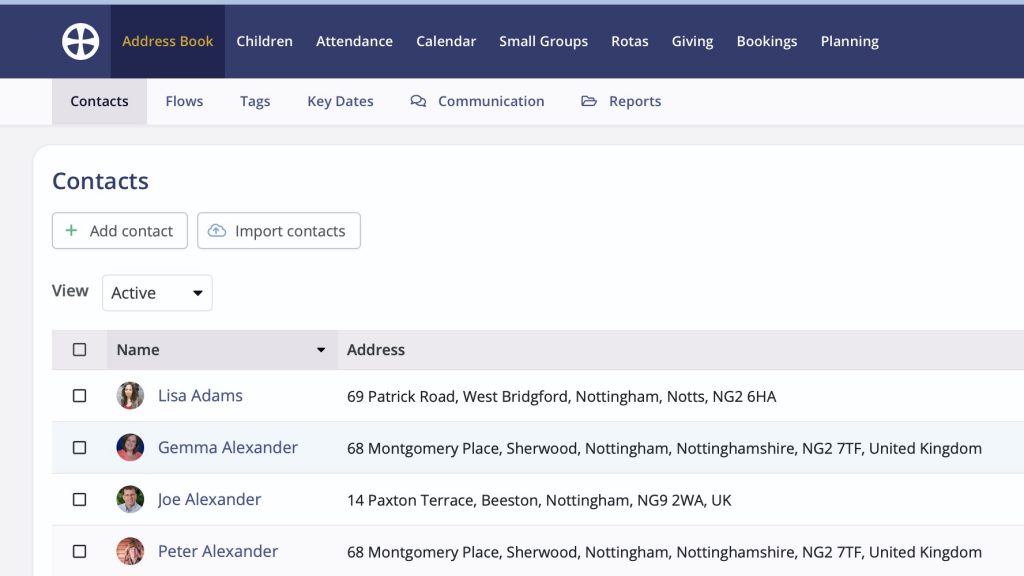 A COMPLETE CHURCH COMMUNICATION SYSTEM
No need to continue wasting precious time whenever you need to communicate with a certain group of people. Want to send an email to all small group leaders? Or a text message to everyone going on tomorrow's church picnic? Print a telephone list of all recent newcomers so a volunteer can follow up the visit with a courtesy call? No problem! Do all this and more in seconds at the click of the mouse, or the tap of a finger. ChurchSuite takes the frustration out of church-wide communication.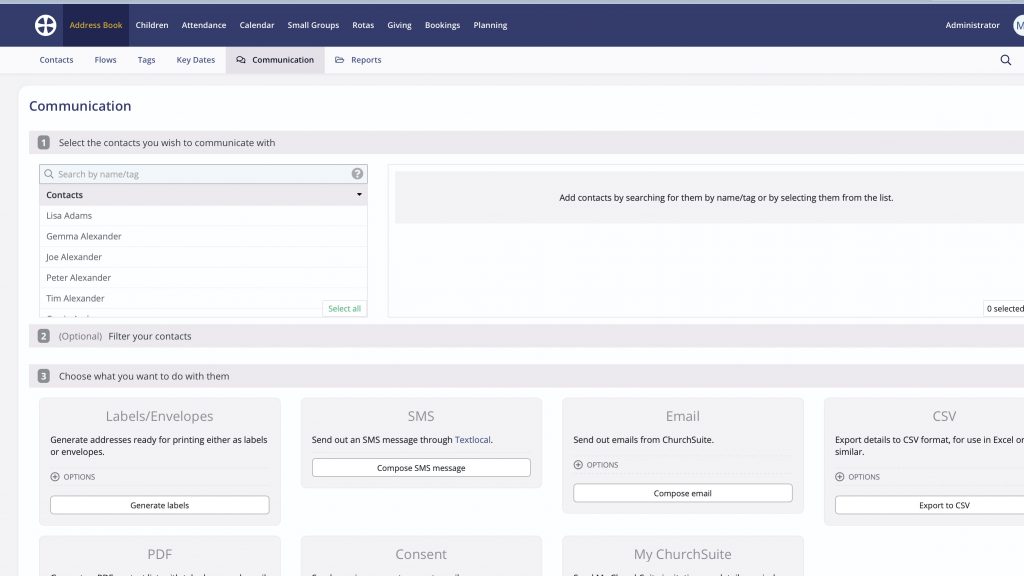 ONLINE CHURCH CALENDAR
To make sure that all your staff and volunteers are on the same page, the ChurchSuite Church Database Software includes a calendar module, where you can add and organise events, track staff annual or sick leave, remember people's birthdays, and lots more.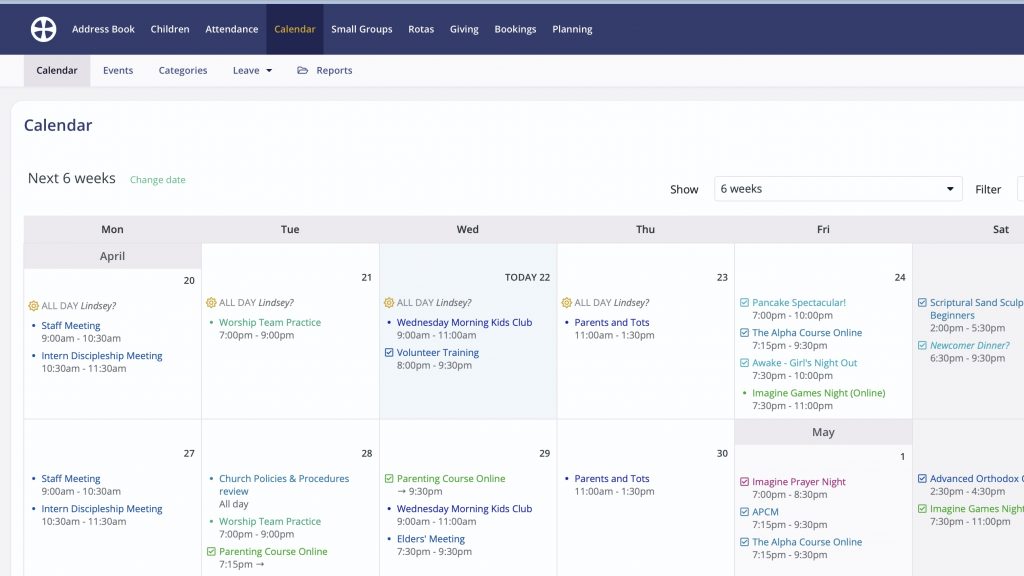 CONTINUING DEVELOPMENT
At ChurchSuite we know there'll always be one more feature to add, one more function to discover, or one more problem to help churches solve. If it's not there yet, it's on the roadmap: we're committed to making ChurchSuite the ideal Church Database Software.We think you'll love what we've done with ChurchSuite so far and hope you'll agree, the future's looking exciting for Church Database Software.