Rotas module for leaders
Building a servant-hearted culture
Would you like to spend less of your time organising serving schedules and more of your time building a servant-hearted culture?
We've built the tools you need to organise your church's teams effectively while massively decreasing the time and effort you need to put into setting things up.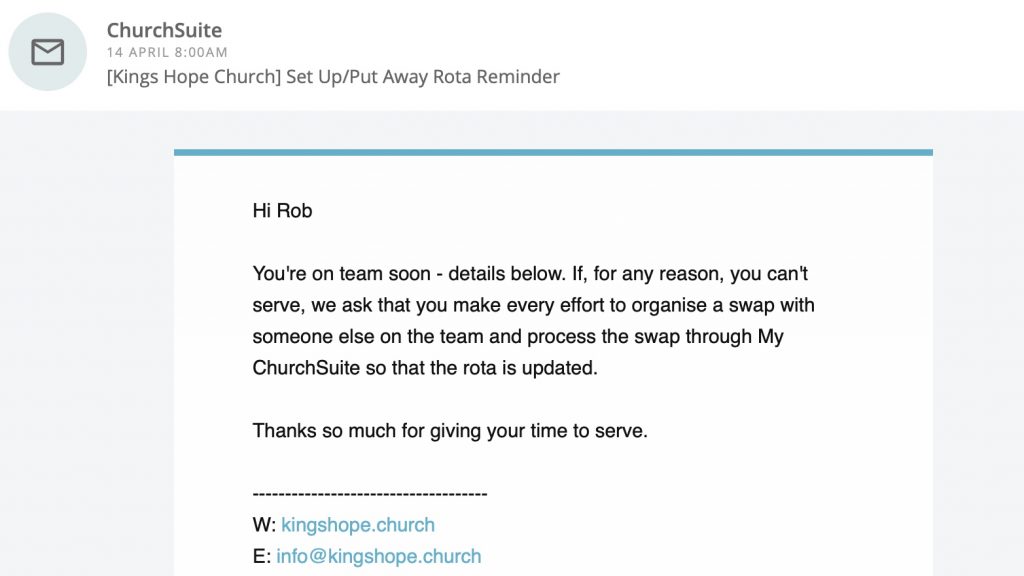 Access important church serving data on the go
We all know the situation where we quickly need to know who is serving when. Or something unexpected happens and we need to find someone who is willing to jump in and help out.
The ChurchSuite app on your phone enables you to access all of this – quickly, efficiently, and wherever you are.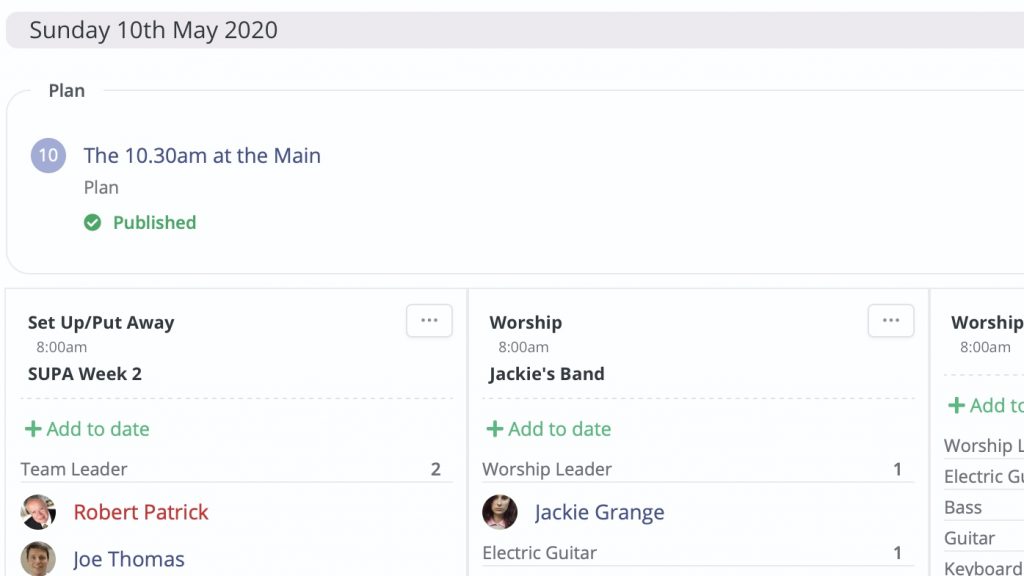 Gain access to excellent reports and statistics
As you build into your leaders, your teams, and your culture, having a good overview of the big picture can be incredibly helpful.
But more than that, the Rota module also has reports that help you go deeper and gain an even better understanding of what is going on in the life of your church.