How ChurchSuite supports
Church admins
ChurchSuite has helped bring all areas of church life into one place.
Rotas module for church admins
Less work but more results
Organising all your serving teams can be a lot of work. It can also be a tiny amount of work, when you have a more effective system. How, you ask?
ChurchSuite excels at helping you schedule volunteers, organise teams, keep an eye on what's going on and whose turn it is to do what.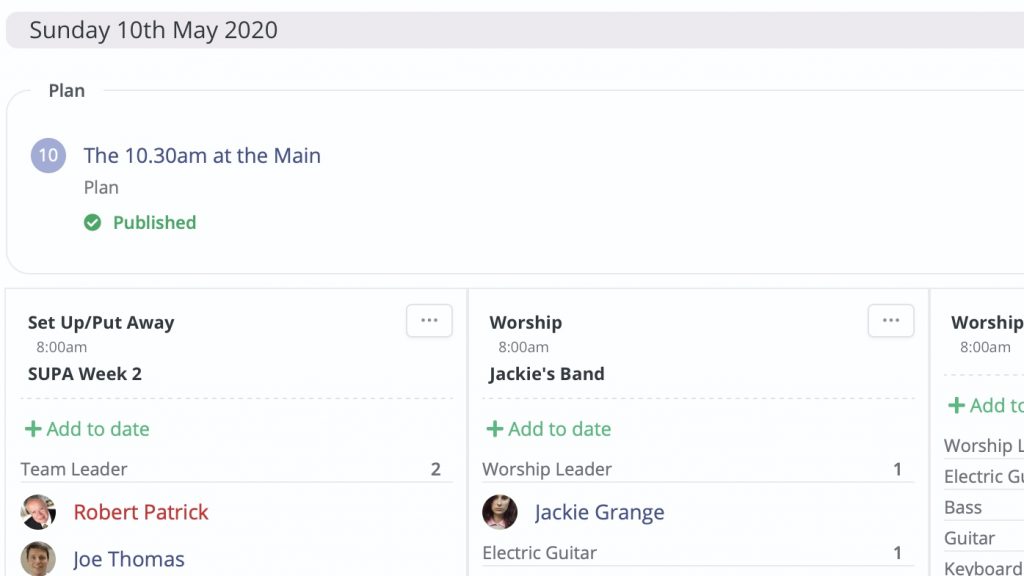 Let your volunteers help with scheduling
Have you ever wished your volunteers would organise rota swaps themselves when they can't make a Sunday? Or, that they would communicate ahead of time when they would be unavailable?
With Rota swapping functionality for church members as well as rota unavailability built in, these are just some of the many helpful things the Rotas module enables!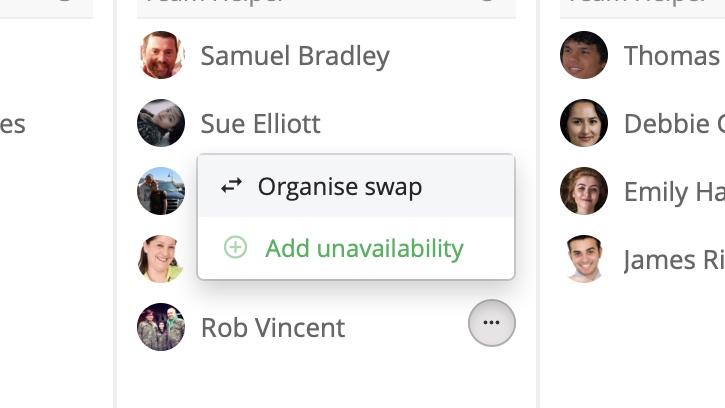 Automate your workload
Sending out automatic rota reminders to each team member whenever it's their turn? Check! Putting together teams and then auto-creating rotas based on that schedule? Check!
The Rotas module is well thought-through and many churches rely on it week-in week-out for organising their volunteer rotas.