Planning module for church admins
Fully integrated with your church management system
This point can't be overstated – instead of working with a third party tool, experience what it's like to have a service planning tool that is fully and completely integrated with the rest of your Church Management System.
You'll find that the synergies this creates enable you to spend significantly less time, while accomplishing far more than before.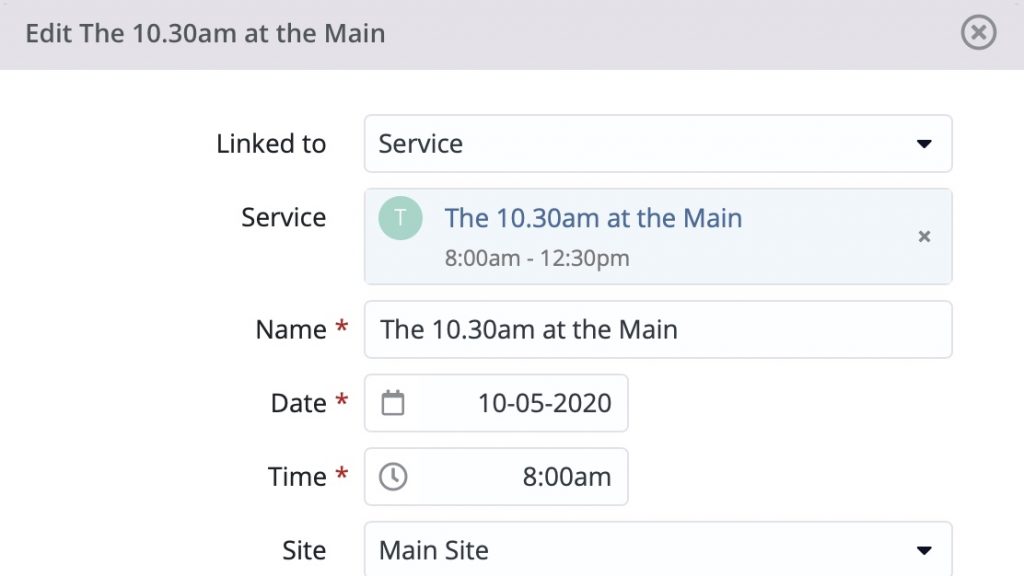 Effective and efficient service planning
Service planning has never been this easy. Everyone on your team will have access to the plan and can even work collaboratively on it.
By drawing on contact, calendar, and resource bookings data from across ChurchSuite you'll suddenly find you have a powerful yet delightful tool to work with!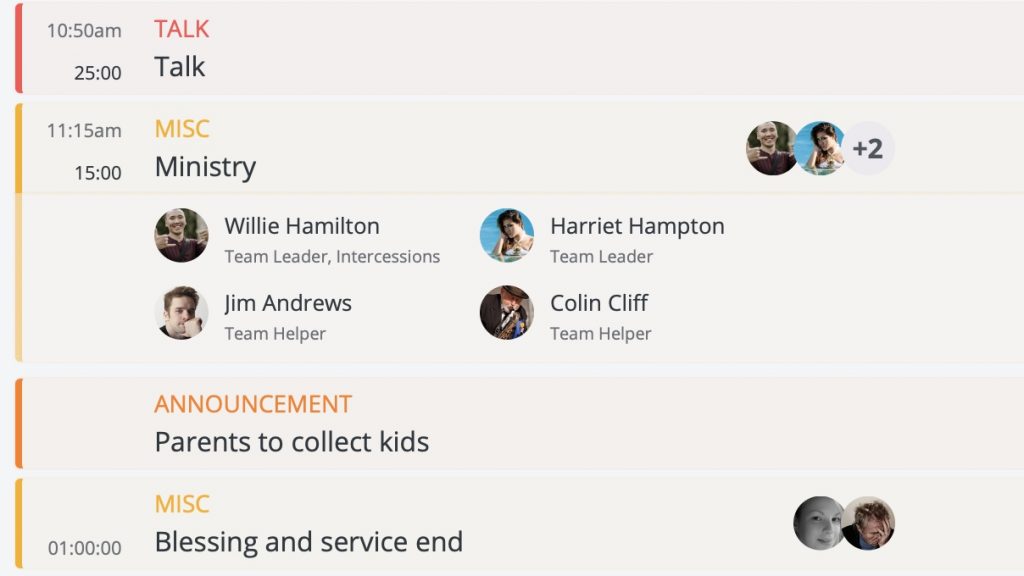 File storage built in
This one is key for worship teams: we've built in file storage! Even files from apps such as Onsong can be imported. CCLI tracking, links to videos – it's all built in.
But this is not only useful for worship teams - from files for sermons to announcements or anything else you might need, the Planning module has you covered.