The ChurchSuite Bookings module already makes it easy to manage booking usage of your rooms and other resources with clashes alerted when the same resource is already in use. Today, we're excited to take the wraps off some brand new functionality designed to further help those managing resources.
Resource quantities
It's now possible to add a quantity to a resource, which is useful for items such as tables or chairs. We'll keep track of the number in use at any given time and let you know with a clash warning if this quantity is exceeded.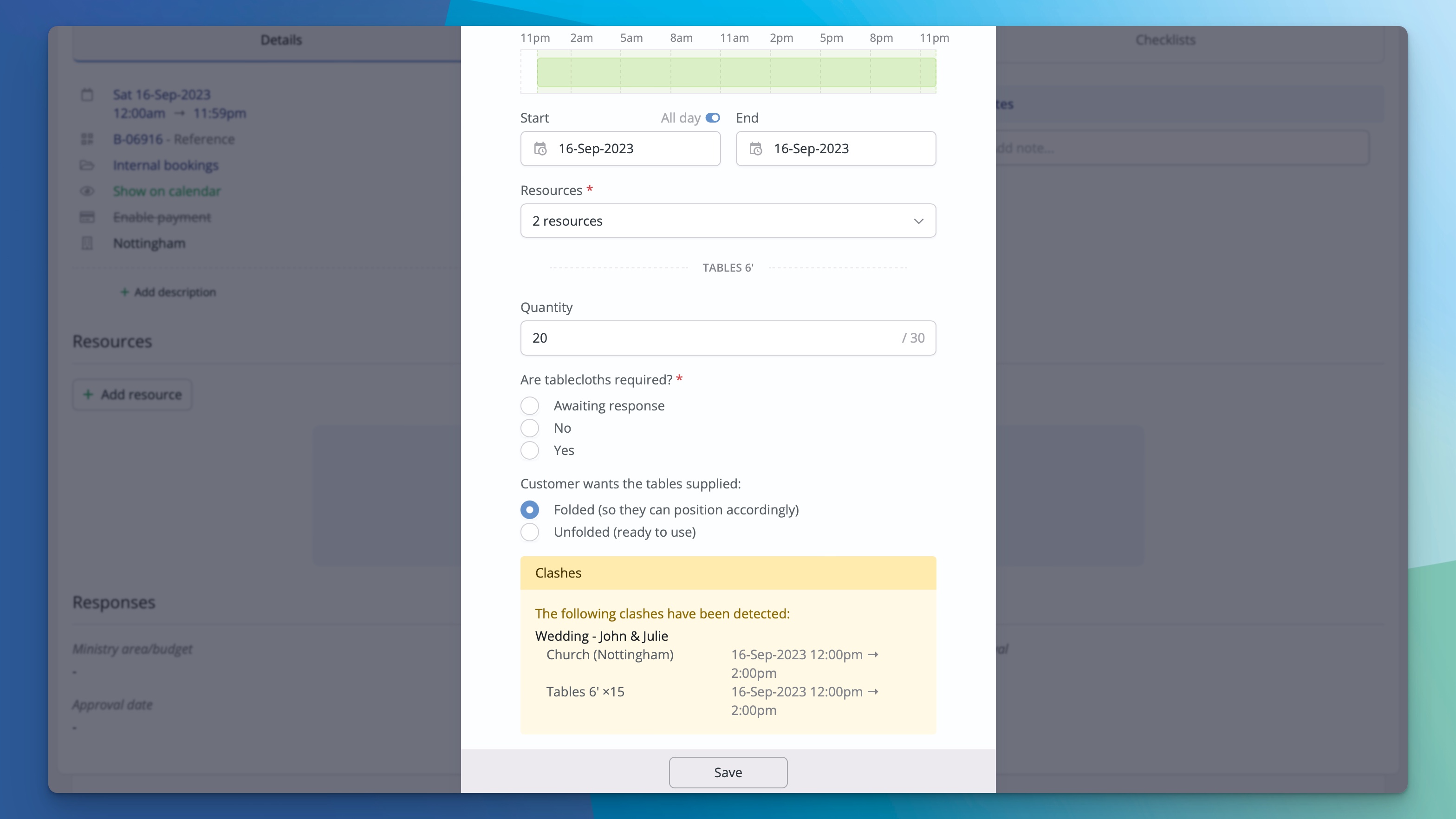 For some resources, e.g. 'Teas & Coffees', you might want to specify a quantity needed against a booking but it wouldn't make sense to supply a maximum quantity on the resource. In these scenarios you can turn off the 'Limited' toggle on the quantity field so you can specify the quantity needed but you'll never see a clash.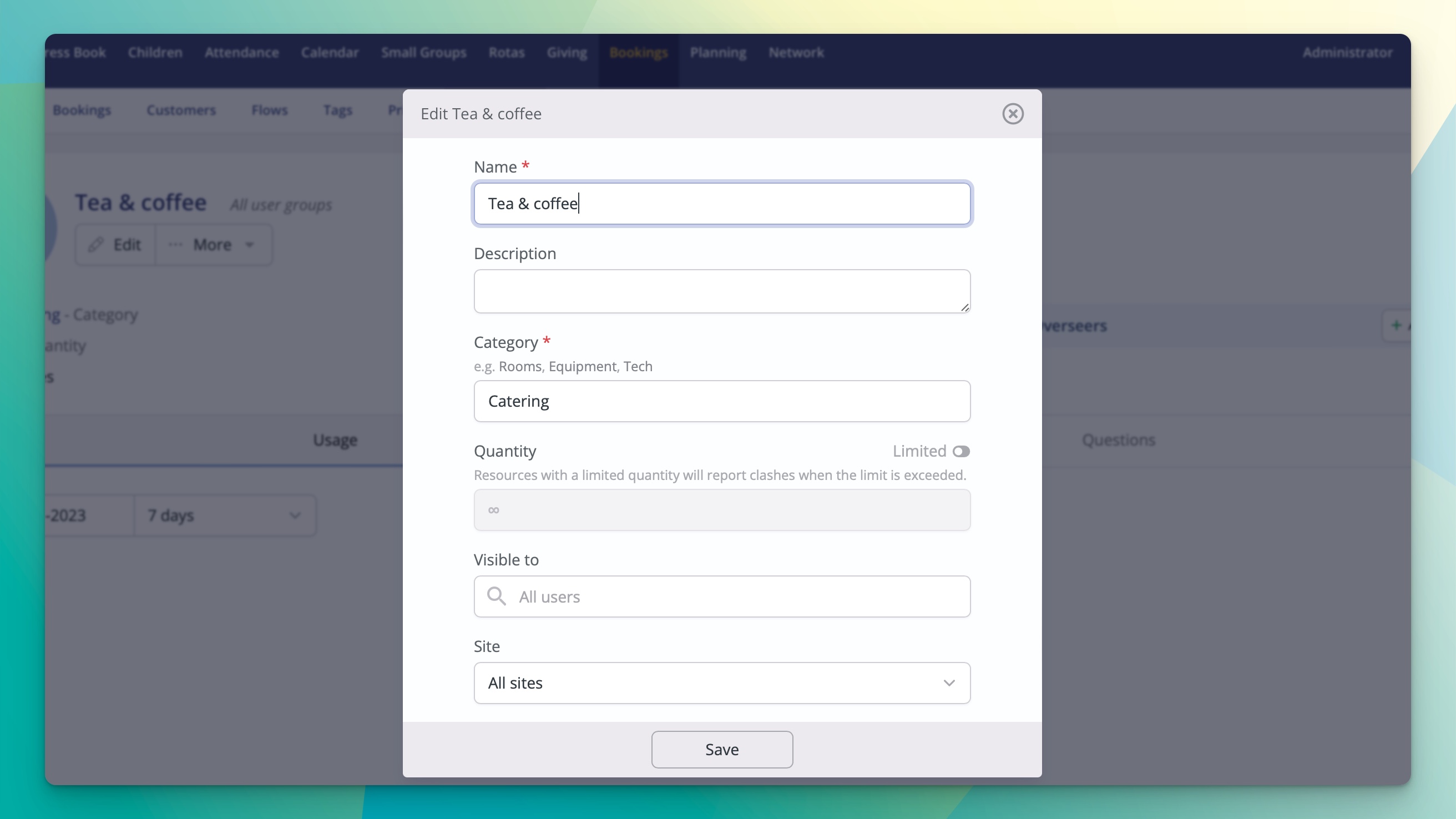 Per unit pricing
In the Prices section of the Bookings module, you can now add "Per Unit" pricing to resources! This option, which is only shown for resources that have a quantity that is larger than "1", enables you to charge customers a price depending on how many units of a resource they need.
To give an example: a church could set an hourly charge per table used, and then charge for however many tables were needed. The system will then automatically calculate the final charge.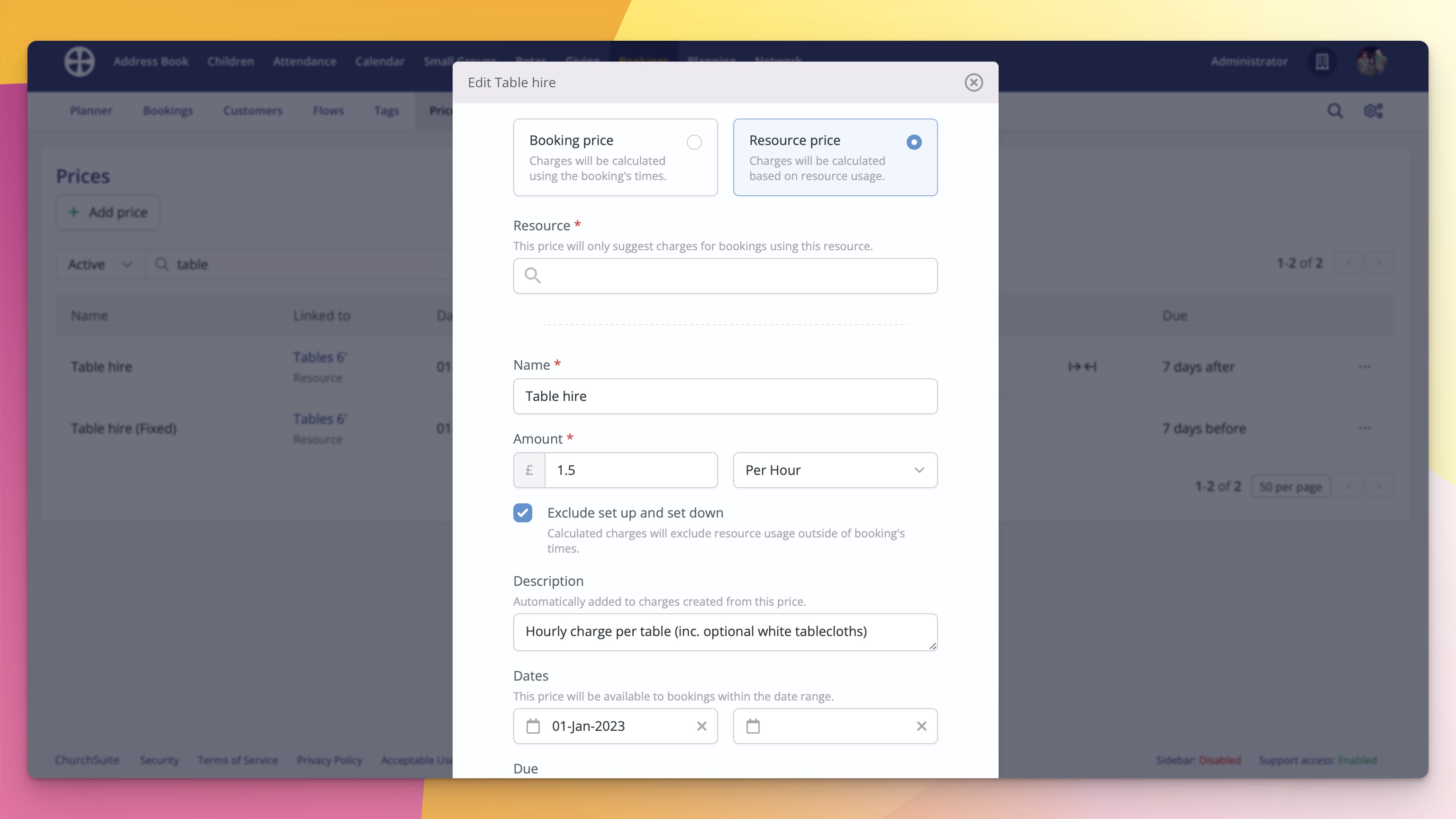 Convenient usage insights
When viewing a resource, there is now a new "usage" tab. This provides a quick and convenient overview of resource usage over time, making it easy to see whether a resource is available and how many units of the resource are going to be needed at any given time.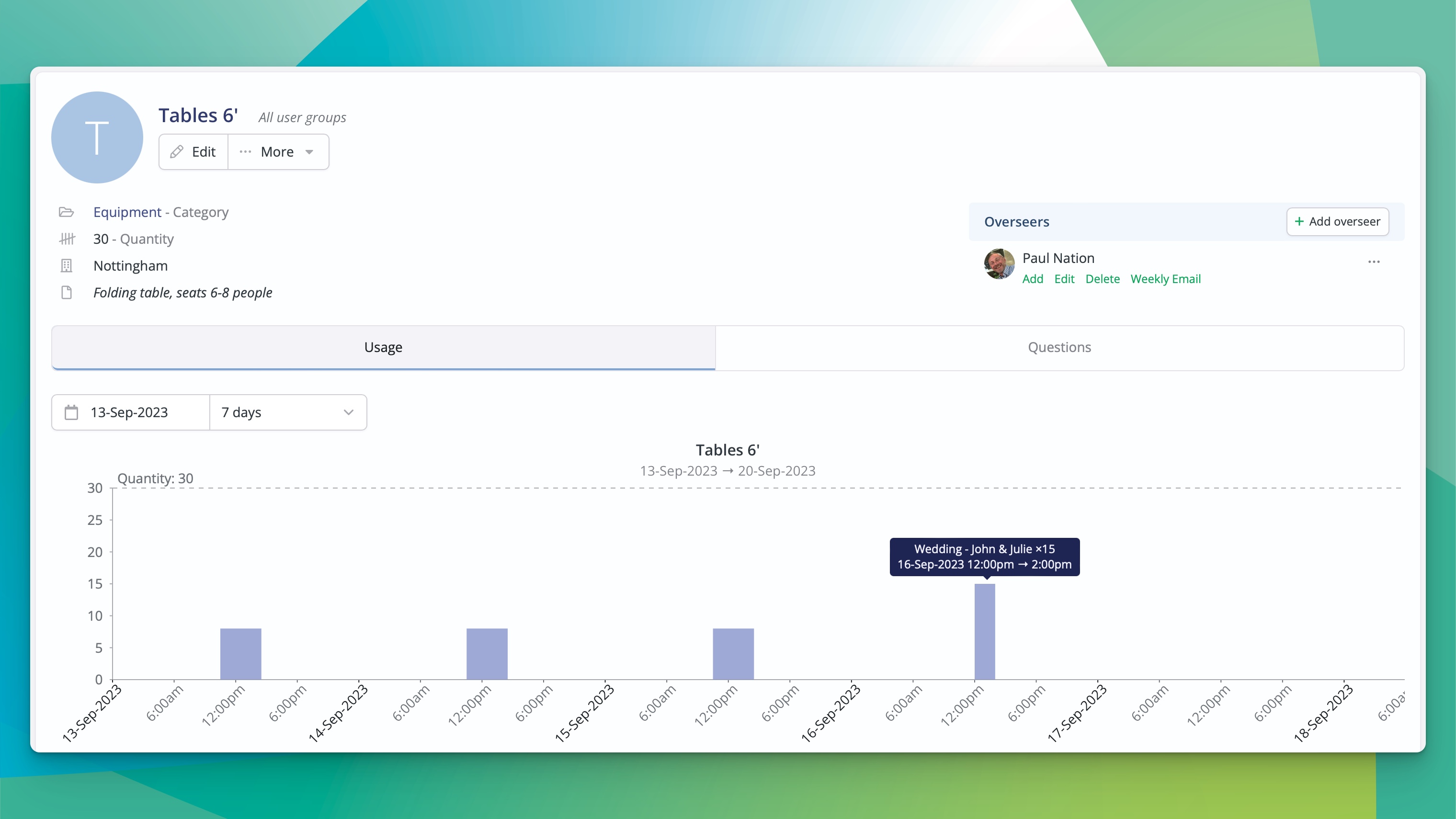 All of this new functionality pulls through to the Planner as well, which has been updated to help you visualise any quantity-bound resources clearly.
We've updated the following related support articles if you'd like to read more:
We know a number of churches have been keen for this functionality to arrive and so we are thrilled that we've been able to make the Bookings module even more useful!