From conversations with booking admins, we know that you can sometimes feel like you're adding the same set of charges to bookings on a regular basis. On top of this, managing a consistent price list can be a tricky thing to do, especially when there are different people involved in the process.

Today, we're pleased to launch a new addition to the Bookings module, the Prices section - standardised price lists and ensuring charges don't get forgotten or overlooked just got a lot simpler!
Set up your prices
For anyone who manages bookings for life events such as weddings or funerals, or where you add common charges to bookings, you can now set these up in the Prices section. You can choose whether the price is  fixed, e.g. "there is an additional charge of £50 for the use of the sound system" or calculated by the hour/day, e.g. "you will be charged £25/hour for this room".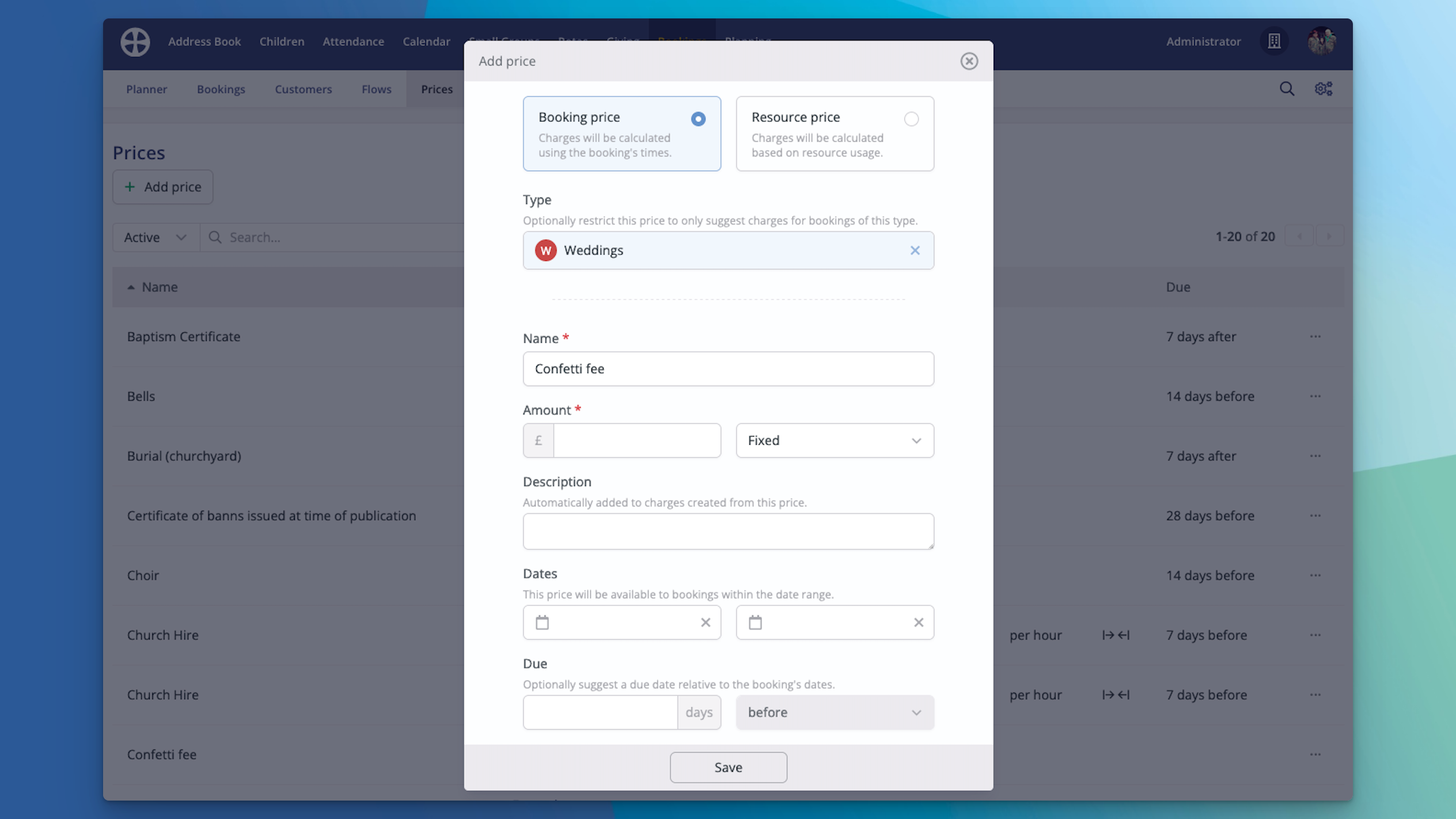 You have the choice of whether you're adding a resource price, e.g. "the kitchen is charged at £35/hour for the duration it's booked", or a booking price, e.g. "wedding bookings should have a fixed charge for bell ringing, but external bookings might have an hourly charge for a sound engineer".

Once you've set up your standard prices, you'll find adding charges to your bookings becomes even easier!
Add charges to your bookings
When adding charges to your booking, as you enter the name of the charge, the prices you've set up will be automatically suggested. Choose one of the suggestions and the amount will be automatically calculated based on the price settings - no need for you to calculate this manually!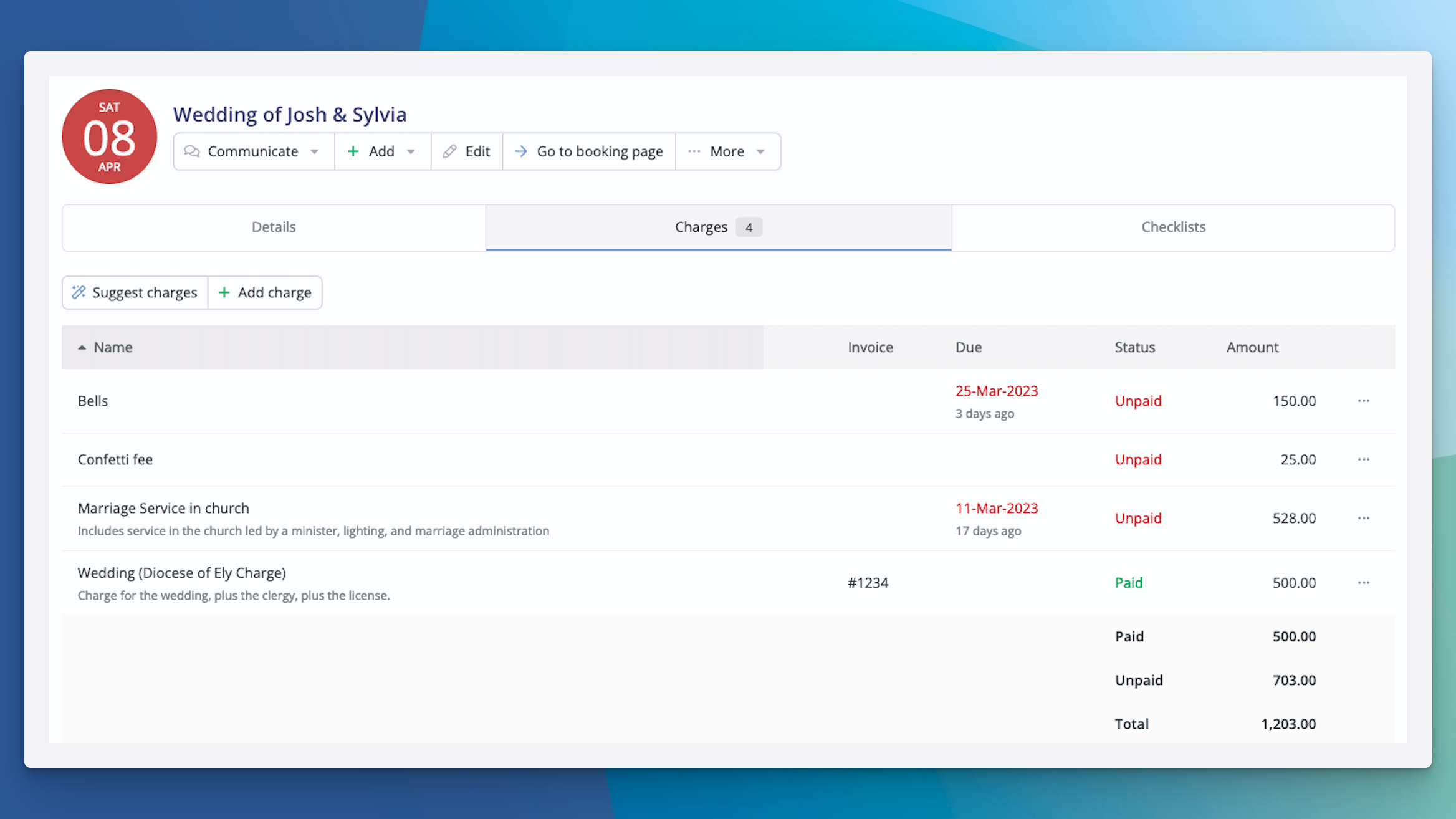 But, it gets better; to save you even more time and effort, charges can be added in bulk by using "Suggest charges"! Clicking this button surfaces all relevant charges that you might choose to add - relevant either because of the booking type or a particular booked resource. You can then choose which of these charges you'd like to add, helping you to ensure nothing gets forgotten or overlooked.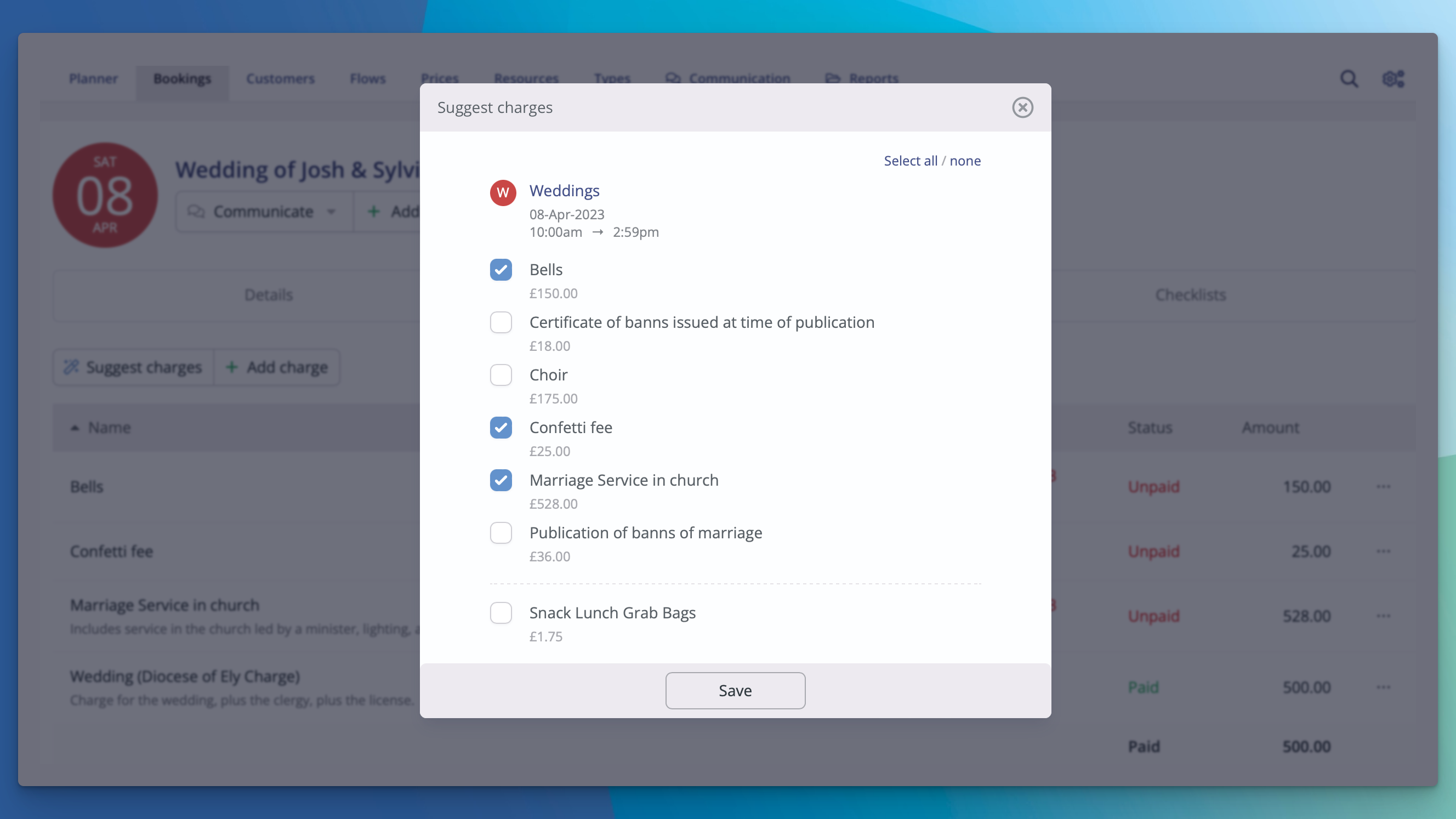 Based on feedback we've already received from a focus group, we're sure this update will help ensure the right charges are raised and save time in the process.

For more details about how to get started in setting up your price list, we'd recommend you take a look at our support article.