My ChurchSuite is all about helping churches build member engagement: a solid community of relationally connected people who participate in the church's vision, whether that happens through groups, events, giving and stewardship, serving on teams, or other activities that you provide.
Many churches encourage older children and young people to belong to groups, participate in events and courses, and serve on rotas, and we know that discipling children and young people are vital. It's therefore no surprise that My ChurchSuite access for children has been our most popular feature request ever.
Today, we're excited to announce that My ChurchSuite access is now available for eligible children and young people!
The same privacy, data protection and safeguarding afforded to adults has been extended to children and young people, making it a safe place for older children to begin experiencing some responsibility for managing their personal data.
My ChurchSuite for children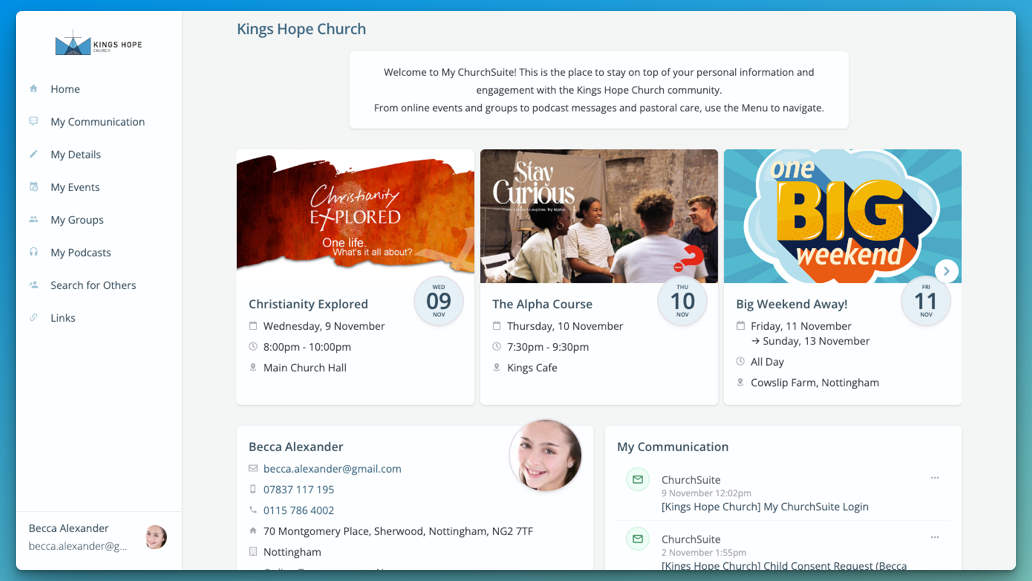 With contacts and children now sharing many of the same My ChurchSuite settings, we've centralised things so that all the important settings can be more easily managed in one place.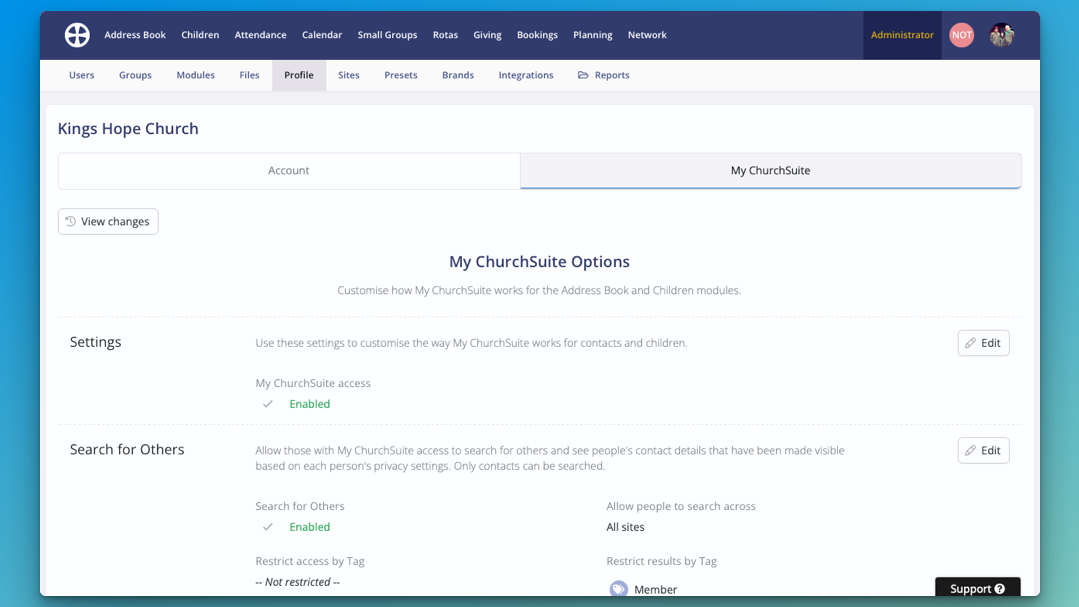 The process of enabling My ChurchSuite access in the Children module follows that of the Address Book, and there's a brand new 'child' invitation email that you can customise if you wish. Children also have individual privacy settings, which invited parents and children can manage within My ChurchSuite.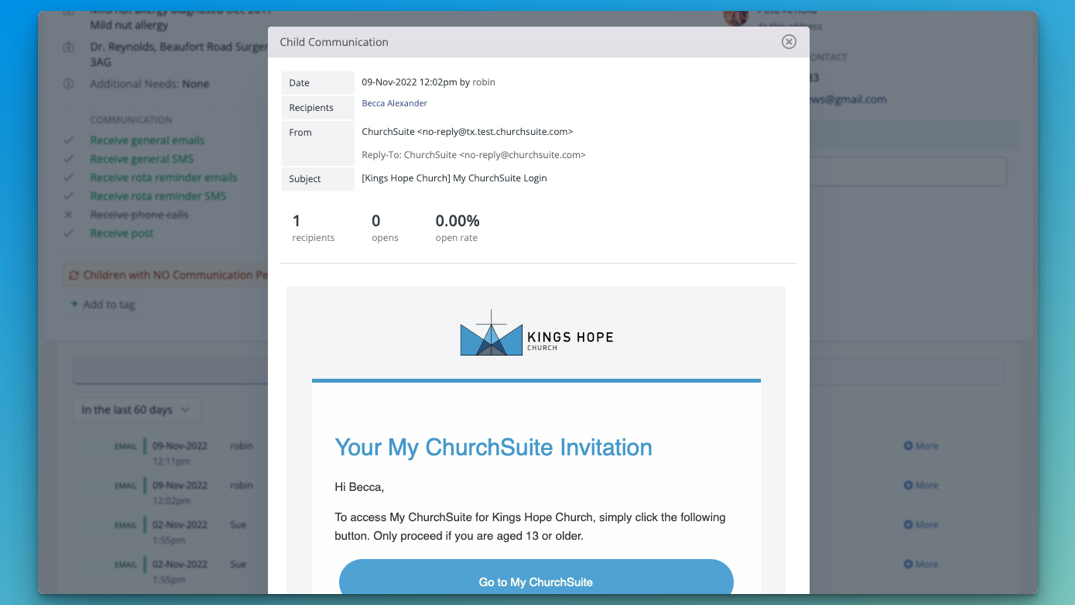 The Children module has a brand new Online Age of Consent setting, which you can use to set the minimum age of children who can be invited to use My ChurchSuite. This may be determined by your safeguarding policy and/or the data protection regulations for your country or region.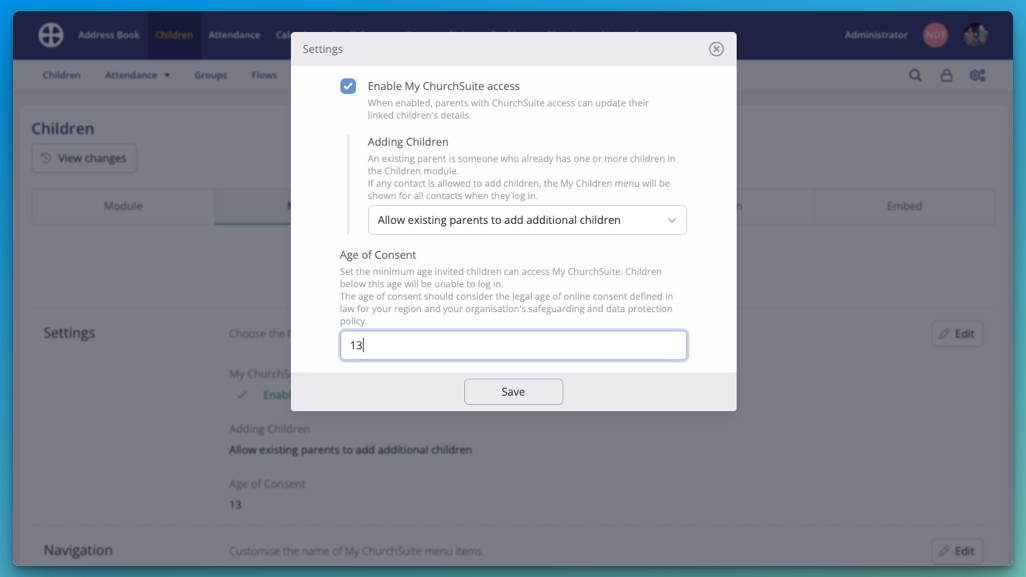 Next steps
There's very little configuration needed to launch My ChurchSuite and begin sending invitations. However, before hitting the Send invite button, we've produced a short checklist of things you may wish to first review or consider so that your launch is successful and follows your safeguarding and data protection policies.
Having invested a huge amount of time planning, designing and building this functionality, we're thrilled with the outcome. We're confident that parents and children alike are going to love it and find it a helpful tool that enhances member engagement. Here at ChurchSuite, we're excited to see the impact it has for our own children and their engagement too!
New to My ChurchSuite? We've produced some great resources to introduce you to ChurchSuite's member-facing platform
As always, we look forward to hearing any thoughts or feedback.