We're delighted to take the wraps off the new and improved Support Beacon - the little "Ask a Question" button in the bottom right hand corner of each page in ChurchApp. Up to now this has been a simple link to allow you to submit a question to one of the Support team here; but if you click it today it's a whole new experience!

Over the past month we've brought across all our former support articles, reviewed and updated them, and then written a whole load of new articles to fill in the gaps. Now when you click the "Beacon" you have the option to search for support articles related to the topic or keywords you type - without having to leave the screen you're on.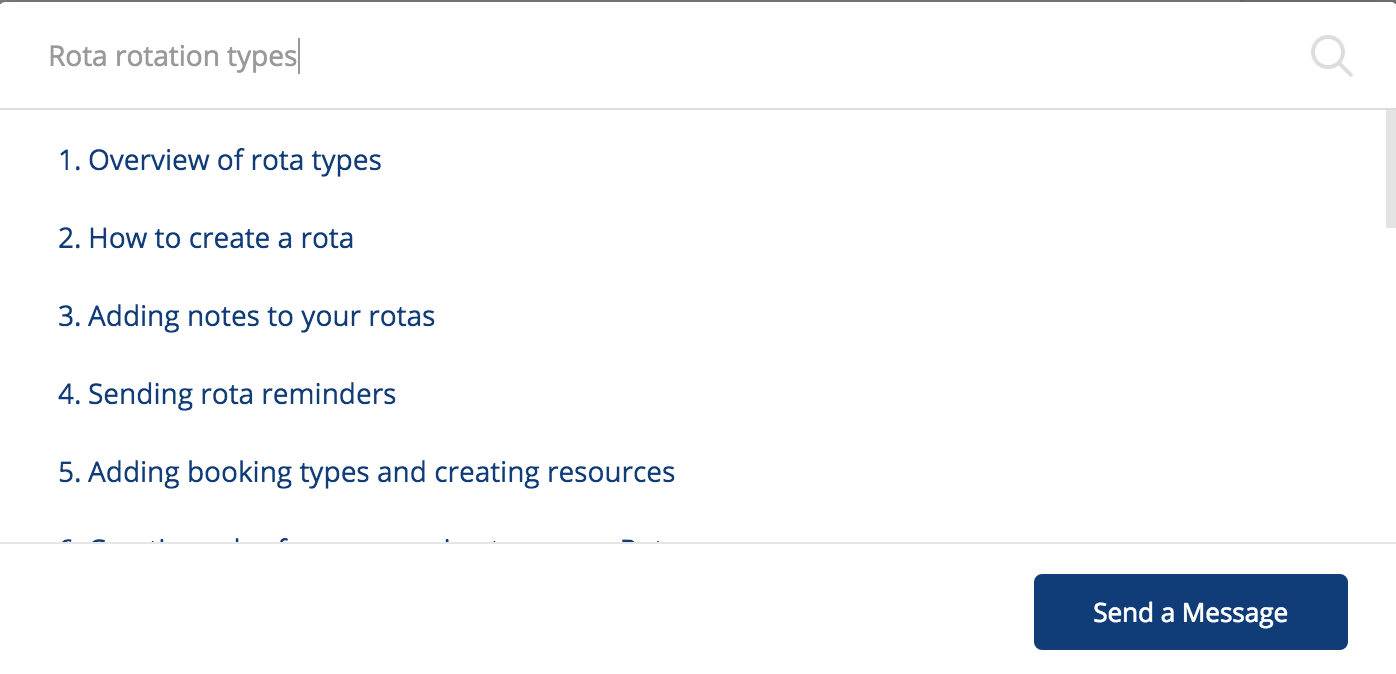 Simply type a topic or some keywords and click 'Enter'. Then select one of the matching articles to see a preview...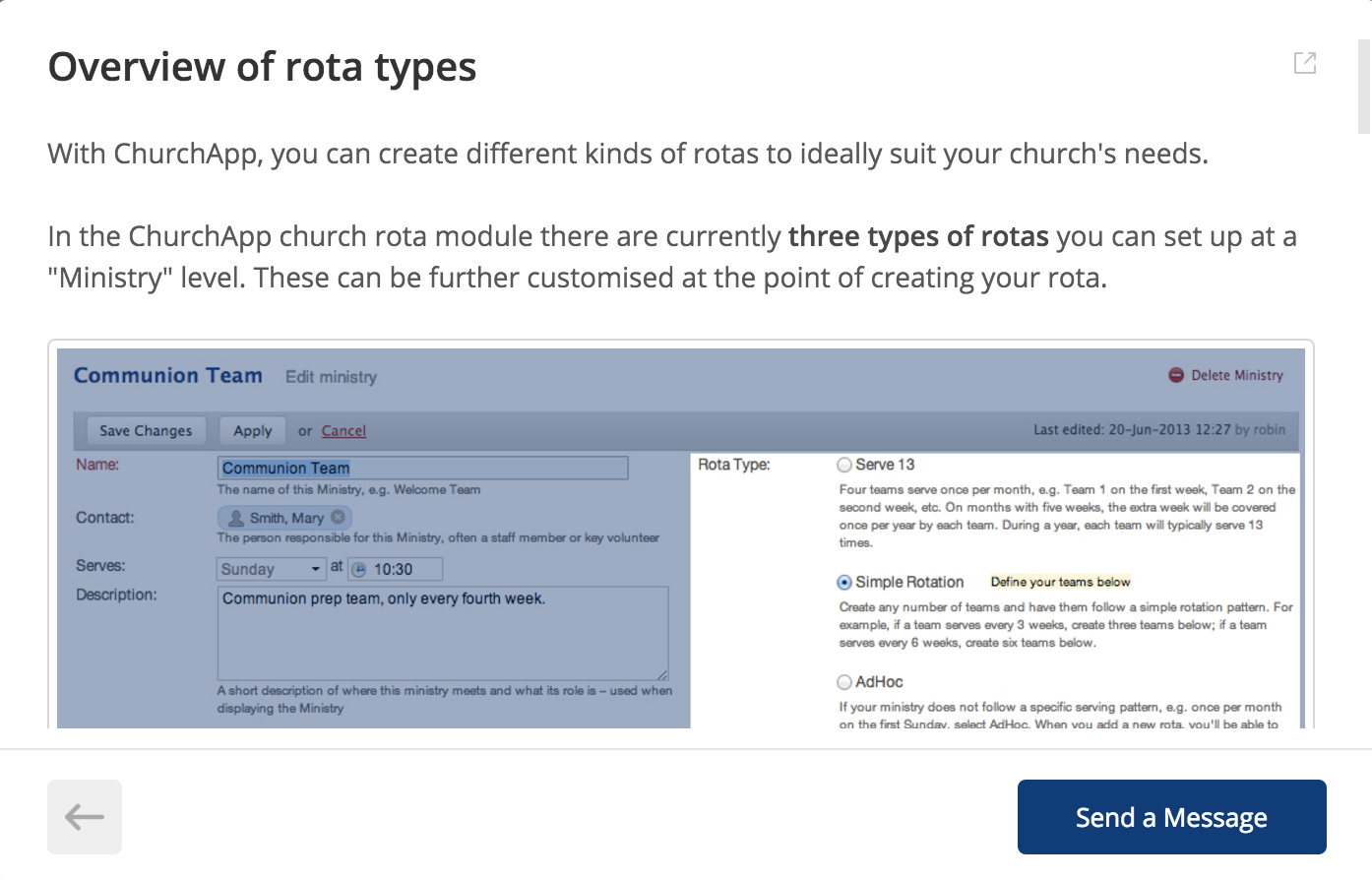 ...
Then either click the "expand to full screen" button in the top right corner of the preview to view the full article, or click the "back" arrow in the bottom left corner to return to the list to modify the search criteria.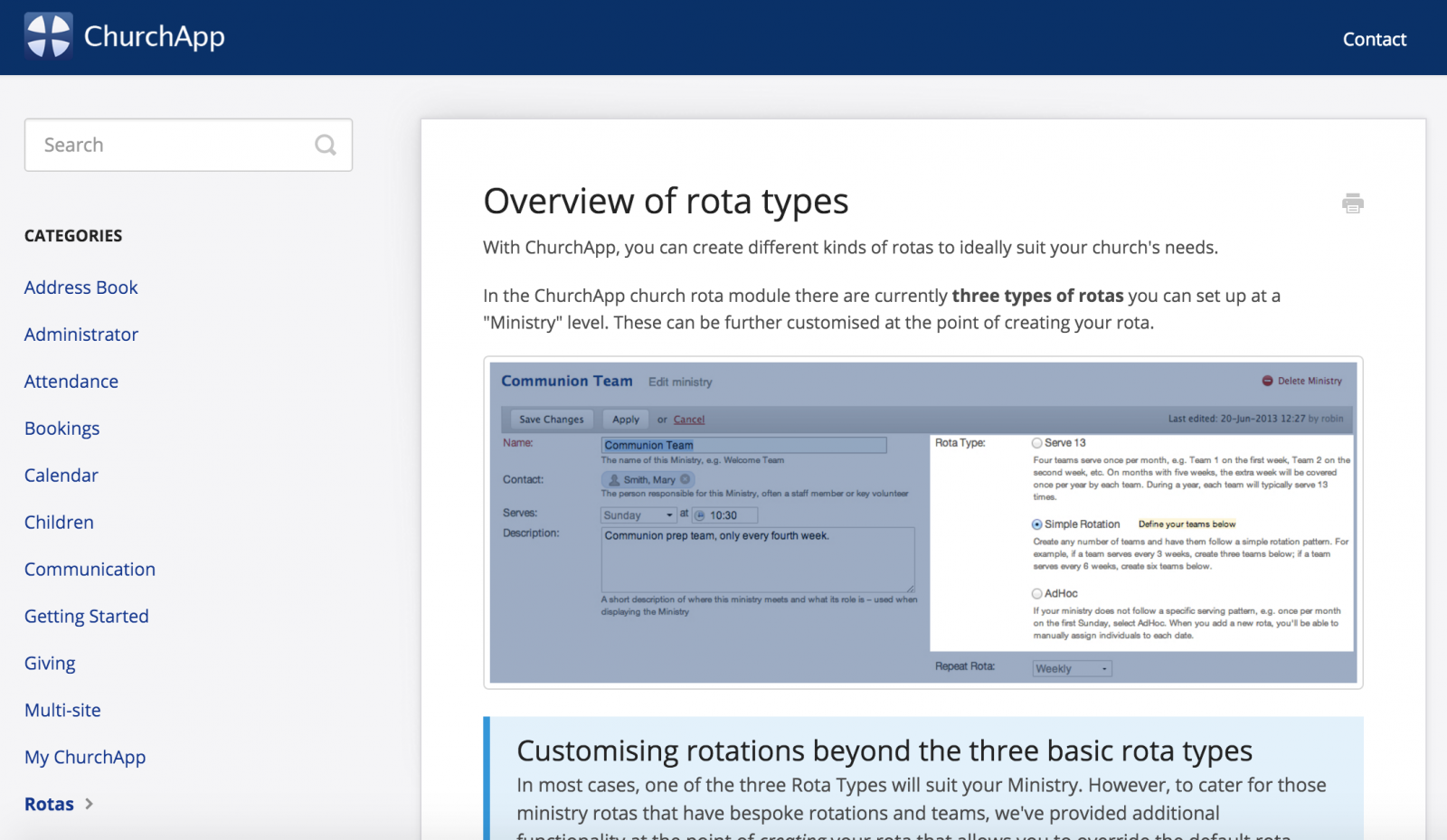 When viewing articles you have to option to Print, if you wish, to view related articles, or to browse the full library for an entirely different subject.
You can visit the full library of online Support Articles at any time - just bookmark support.churchsuite.com in your preferred browser.
Of course, if you still can't find the answer to your question, you can still click "Send a Message" to submit a Support Ticket and one of the team will respond.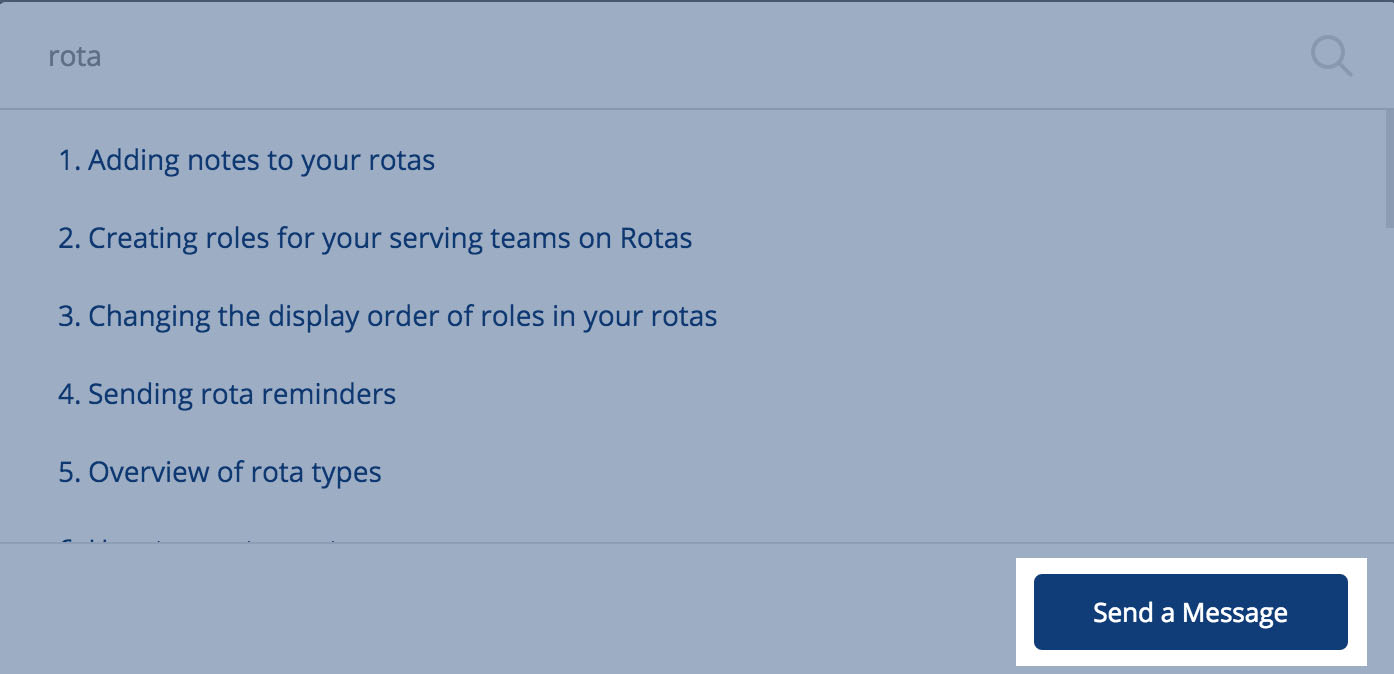 We really hope our new Support Article "Beacon" is helpful to you and your team - do let them know about it, just in case they haven't spotted it yet. As always, if you have any questions or suggestions we would love to hear from you - just click the Beacon to Ask a Question and 'Send a Message'.