Hot on the back of our recent updates to make ChurchApp fully responsive and work beautifully across all devices (smartphone, tablet or desktop), we're excited to announce another significant update to our iOS and Android apps that we know you'll find useful. Along with a number of bug fixes, interface and usability updates, we've also packed in several new features that we've been working on over the past few months:
Full access to ChurchApp
When you log in to ChurchApp with your user credentials (username and password), you'll now have full access to ChurchApp just as you would when you log in through a browser. All of the functionality you're used to is now available at your fingertips, replacing the quick-access contact list we used to offer. Through accessing ChurchApp through the app, you'll have secure access via Touch ID or a PIN code without the need to log in with your username and password as you do through the browser.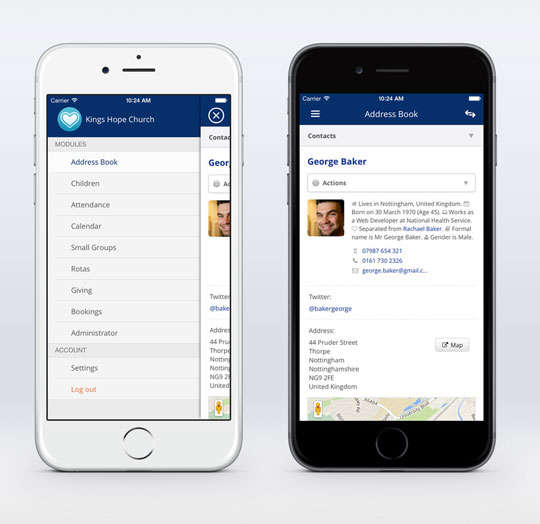 Account switching
Now that you're accessing ChurchApp through our native app, we've also made it even easier for you to switch between accessing ChurchApp and My ChurchApp - just add your additional account and use the account switcher to choose how you want to access ChurchApp. If you use multiple ChurchApp accounts, you'll find this feature invaluable, really increasing your productivity on the go!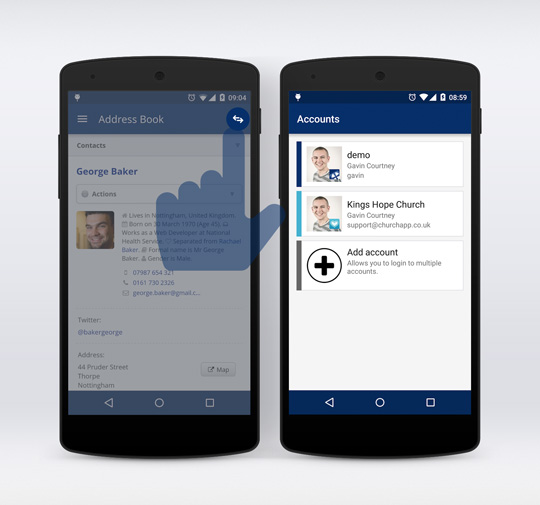 To add an additional account within the app, just head to the "Settings" menu option, select "Switch Account" and then touch on "Add account" to get going.
iOS gestures
By raising the minimum app requirement to iOS 8, we've also been able to build in support for gestures to allow you to go back and forth through your browsing history, just like you can in Safari. Working with ChurchApp on your smartphone has never been so productive!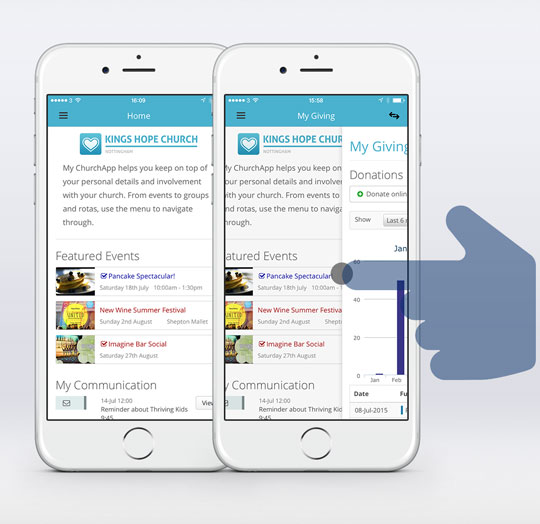 These updates have been pushed live for iOS 8+ and Android 4+ devices and are immediately available through the App Store and Google Play Store. If you've not yet downloaded our apps for your smartphone or tablet, now's a great time to give them a go.