Bookings module for leaders
Well resourced volunteers are happy volunteers
When your members are investing their time and energy into advancing the mission of the church, the last thing you want is the frustration of an important resource suddenly being unavailable.
The Bookings module will help you avoid double bookings of rooms, projectors, coffee machines or other critical infrastructure.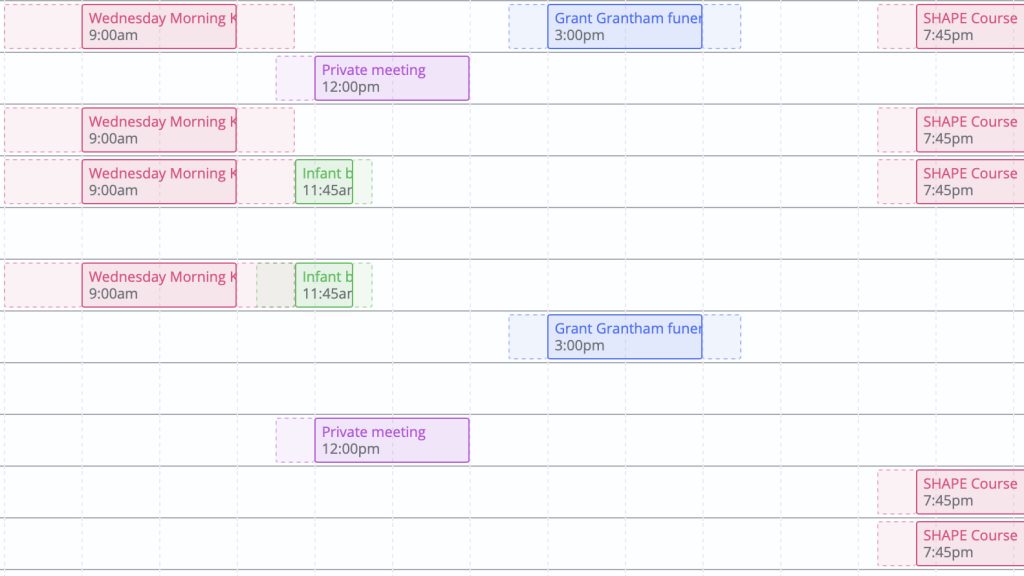 Access important church data on the go
As a pastor you'll come across situations where you quickly need information such as who is using which room and when they will be setting up.
Being able to quickly and reliably see what's going on, even when you're out of your office, can be incredibly helpful.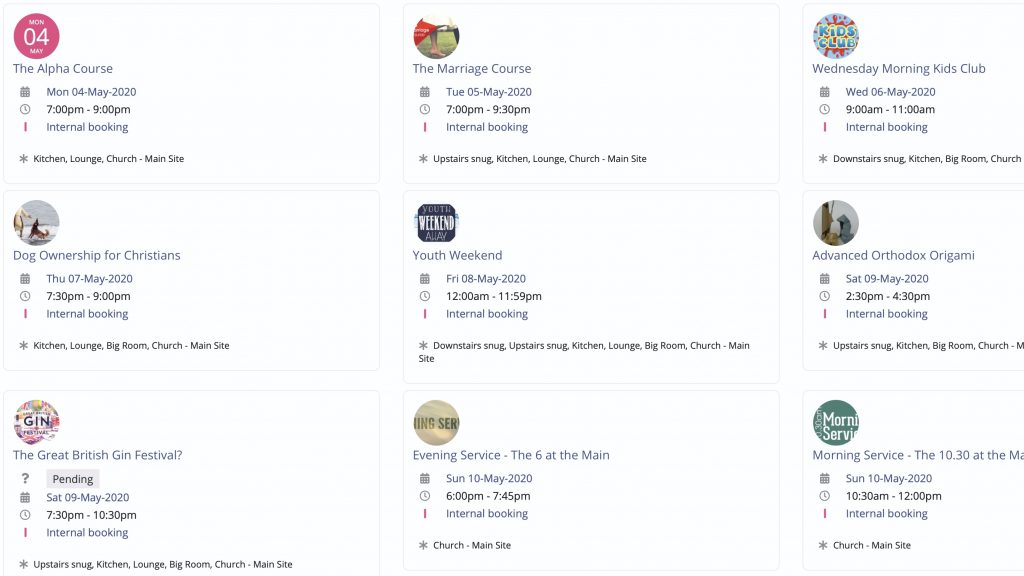 Gain access to excellent reports and statistics
While you don't want your volunteers to be under-resourced, you'll also want to avoid inefficient use of your church's resources.
The Bookings module gives you a picture of usage load and how resources are being used, as well as providing solid reports to help you plan ahead.