Planning module for leaders
Beautiful plan pages
This is service planning done right! Putting service plans together is simple, quick and easy, drawing on other parts of ChurchSuite as you go.
But even better: you can send your team a link to the finished plan page (even differently branded plan pages are possible) so that everyone's on the same page!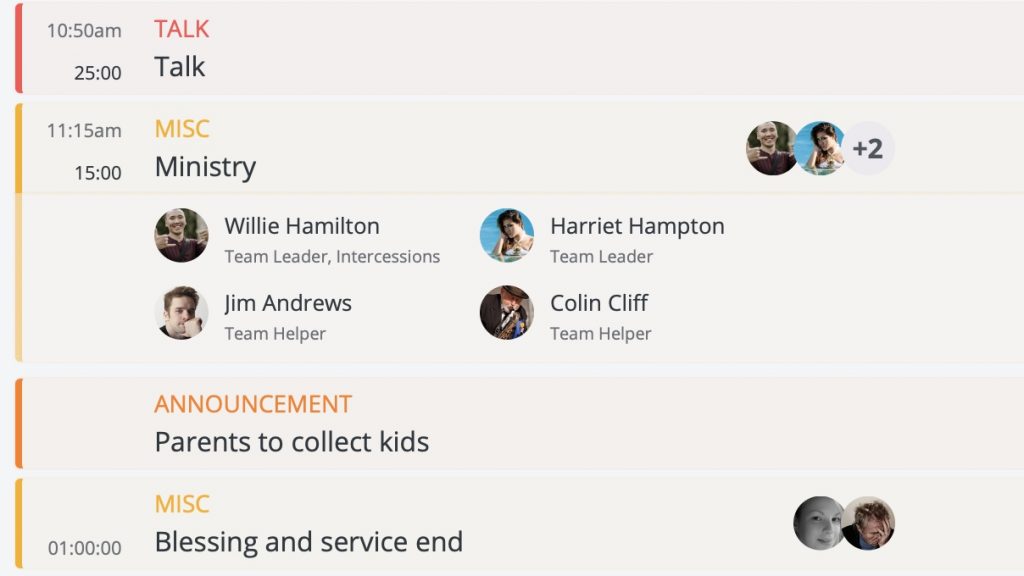 Collaboratively work with your team
Is there an "I" in team? One thing is definite: there's "team" in the Planning module. We'd know – we built it!
The Planning module lets you work collaboratively with your team as you plan your service, conference or event.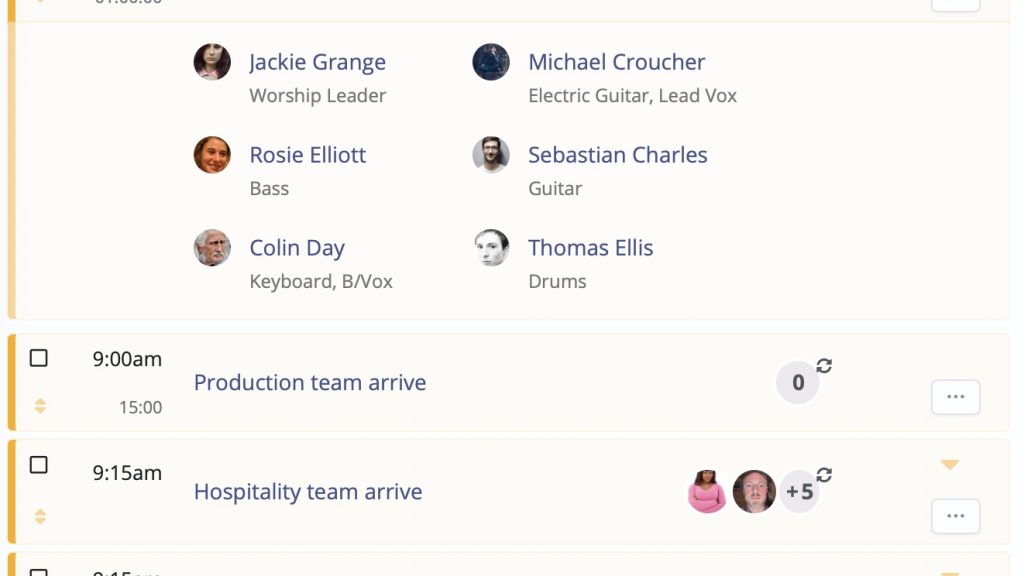 File storage built in
Your worship teams will particularly love this. But you'll find this coming in useful in a variety of ways.
From songs, to sermons, to notice sheets, or any other assets you can think of: the file storage we've built in will definitely come in handy!