Address Book for leadership teams
Multi-user support for the whole team
For leadership teams that are a bit more "hands on", or deacons in the church, the multi-user support in the system enables team members to work together seamlessly.
Communicate with members of the church, write pastoral notes, work with Flows, and so much more.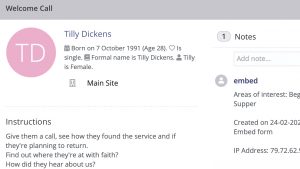 Make sure your church complies with GDPR
The ChurchSuite Address Book module makes complying with GDPR simple and easy. So, if you want to sleep well at night – ChurchSuite is your best bet!
Your church members' data is sensitive and important – that's why we've made sure it's stored securely. We've even undergone and passed rigorous penetration testing.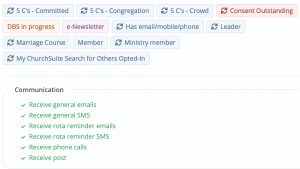 Gain access to excellent reports and statistics
For the governance and oversight side of things, detailed reports that are easy to access and beautifully designed provide an immediate overview of what has been going on in the life of the church. They also help understand in what direction things might be moving.
Having access to fantastic data about the church can thus have an incredible impact on decision making!