Rotas module for leadership teams
Build a servant-hearted culture
We understand that as a leadership team, your aim is not only to ensure that the jobs get done, but to build a culture of servant-hearted church members.
That's why ChurchSuite is not only built to help you create rotas, it's built to help you build culture – a culture of passionate serving.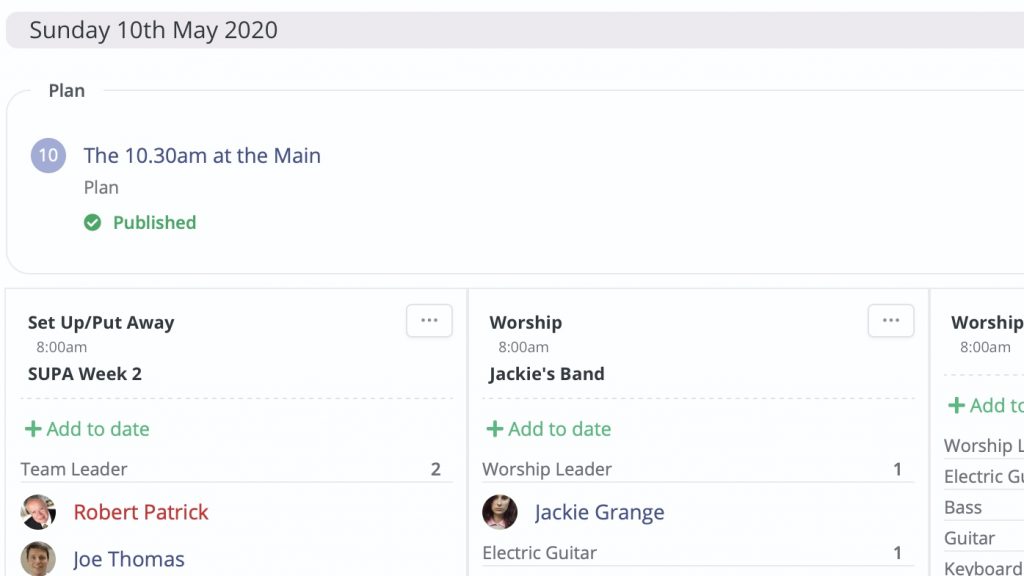 Organise well while minimising effort
We've focussed on building tools that will help you to thoroughly and effectively organise your serving teams, while minimising the amount of work your staff will have to put into making this happen.
This means that everyone is happy – your church members because things just work, and your staff because they're able to do things well within the time constraints church staff so often face.
Gain access to excellent reports and statistics
For the governance and oversight side of things, detailed reports that are easy to access and beautifully designed provide an immediate overview of the serving picture in your church.
Having access to strategic data about the church can have an incredible impact on decision making!