Rotas module for church members
"Get stuck in" and serve, instead of "getting stuck"
Are you passionate about your church's mission and vision but often frustrated about "getting stuck" due to lack of organisation or the difficulty of finding a replacement when you go on holiday?
The Rotas module solves many of those problems. For instance, it makes swapping with other team members super easy.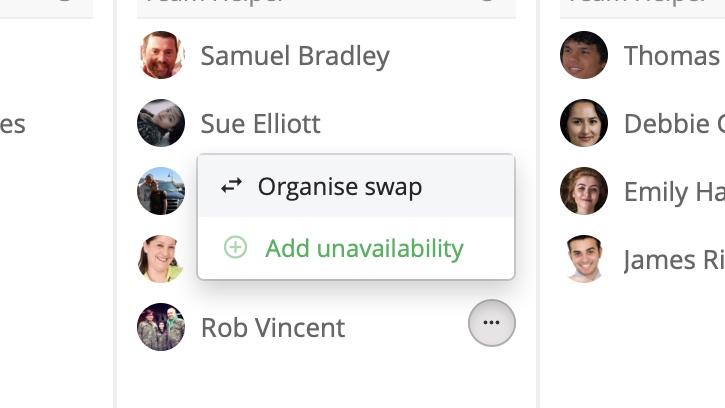 Get a reminder each time it's your turn
For many of us it can be hard to juggle all the varying commitments we have. A friendly reminder a few days before it's our turn to serve can certainly be helpful!
ChurchSuite lets churches send automated reminders by email or SMS to each person whose turn it is to serve.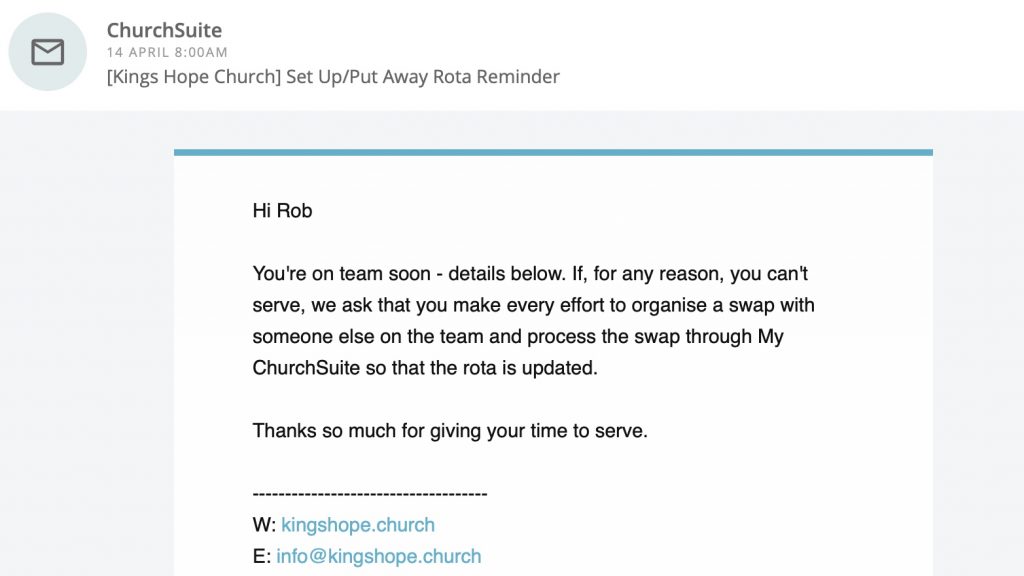 Benefit from being part of a well-run church
When churches are easily able to avoid rota clashes, everyone wins. Simultaneously assigning a volunteer to two different teams or a date when they're actually away will be a thing of the past.
And when it is easy to serve, more people get stuck in, which everyone benefits from!