Address Book for church admins
Saves you lots of time
In our experience, church administrators frequently find that they have more work than fits their hours.
But with ChurchSuite, you can spend less time getting more done. Feel organised and efficient as you enable effective ministry.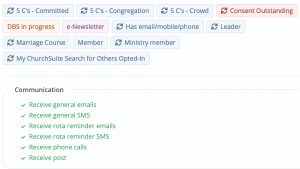 Communicate smarter, better, and more easily
The ChurchSuite Address Book is built around helping you and your church excel in the way you communicate.
Organising your contacts into relevant groups, you'll be able to swiftly send out high quality, engaging messages.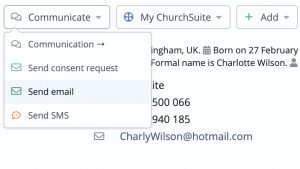 Use it for all essential church admin tasks
Whether it's tracking key dates such as weddings, developing a newcomer integration process or simply (and safely) handling your membership data – the Address Book has you covered!
It even includes a convenient and engaging app that will reduce your workload by letting your church members directly amend their details.