Bookings software for church admins
Maintain an overview of your church's resources
Between rooms, projectors, and – perhaps most importantly – coffee machines, it can be hard to keep track of essential church equipment.
With ChurchSuite, it's easy to keep track of everything – and to know when it will be in use. Great for avoiding double-bookings!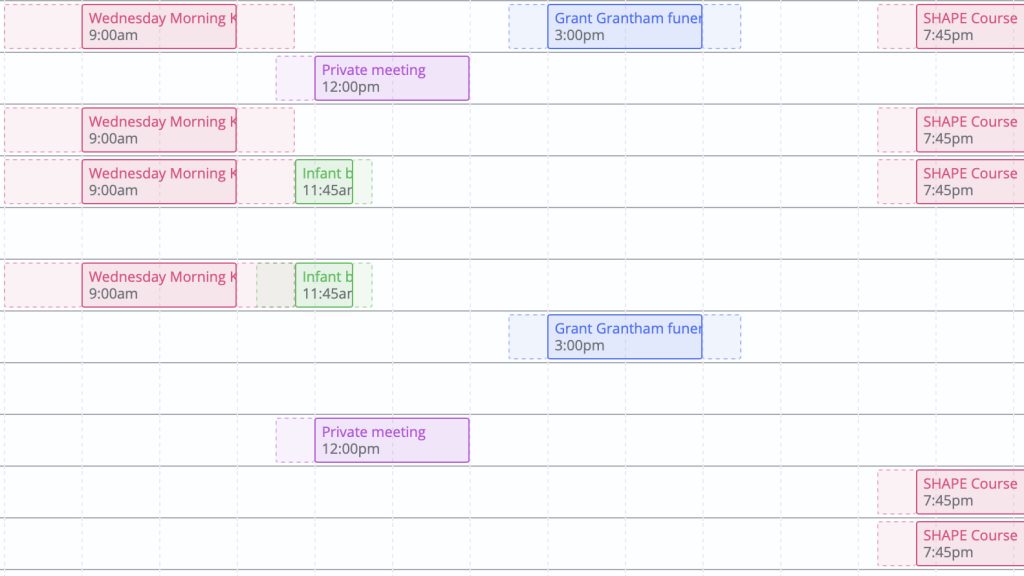 Booking charges system is built in
Many churches let other groups use their premises or other resources. With ChurchSuite, you can easily raise charges against bookings and then send a notification to the customer.
Customers can even pay your booking charges online, providing the church and your customer with a simple, secure and efficient means of managing payments.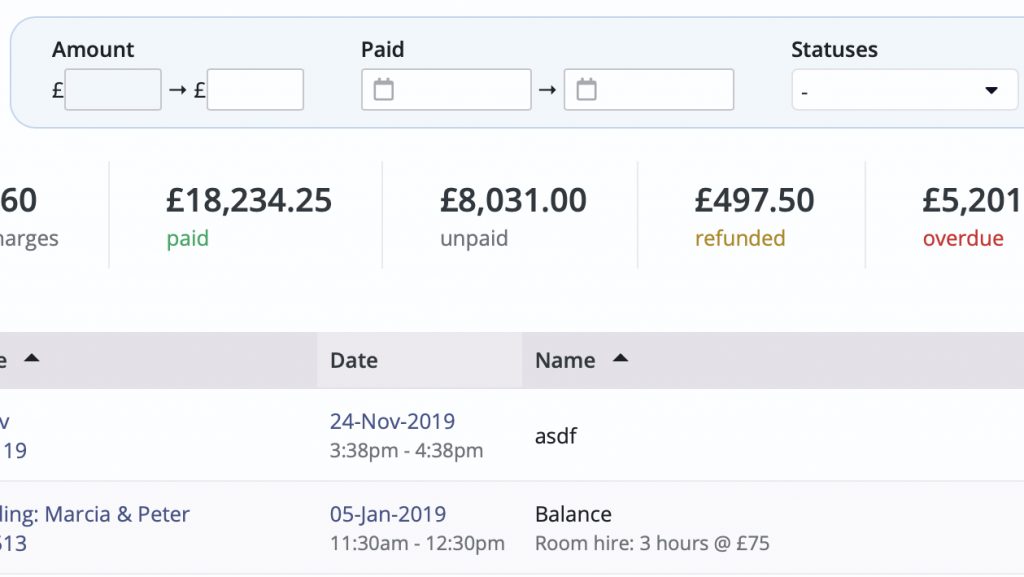 Monitor resource usage
How great would it be to realise that you need to increase capacity before you run into issues! With ChurchSuite, you can monitor resource usage.
If your coffee machines, for instance, have an increasingly high resource usage, you may want to invest in an additional machine before you hit a coffee shortage!