Calendar software for church administrators
Keep an overview
Managing all the events in your church is so much easier when you have the right software to help.
Keep an overview of the events and event sign-ups in your church, link the events to the right resources in the Planning module, and organise your church's events with the use of categories.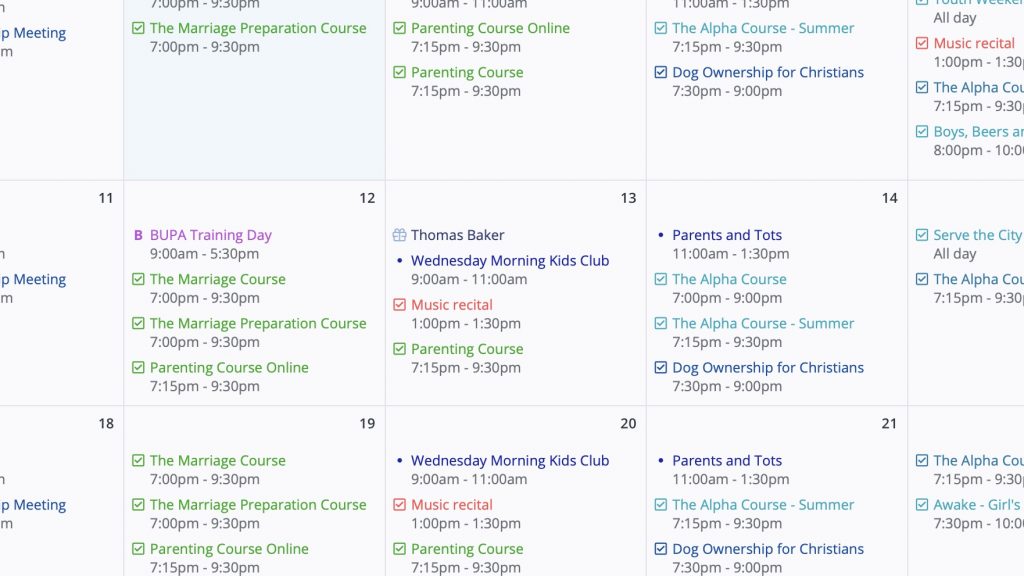 Great for planning and managing church events
Whether you need to set up online booking, event ticketing, or name badges – ChurchSuite will make your task of managing events significantly easier and faster.
For busy church administrators who are keen to run fantastic events, ChurchSuite is a must!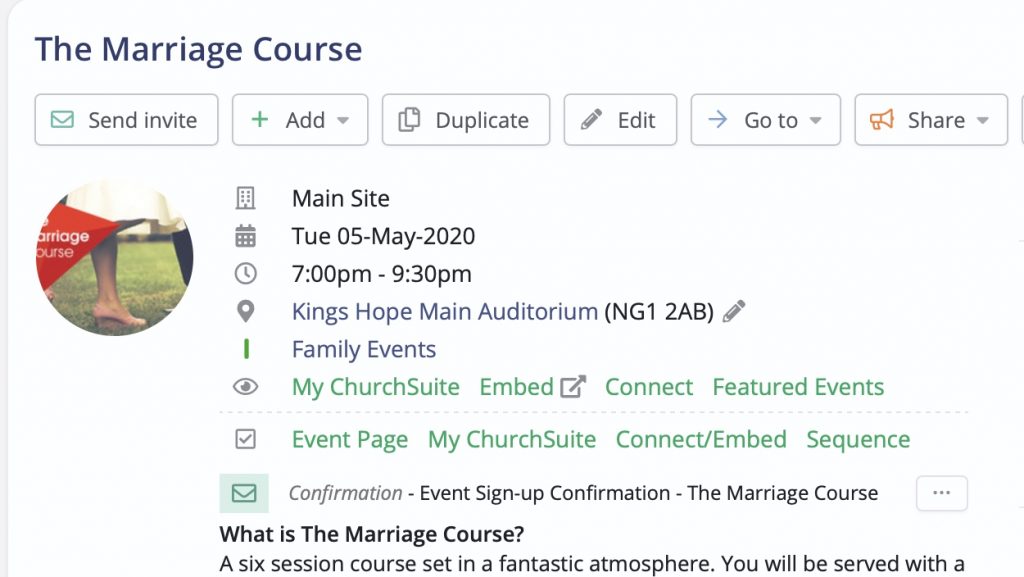 Includes event ticketing and event pages
Event ticketing and online payments built in! And the great thing compared to using stand-alone event apps is that it all connects to your church database.
Event pages are automatically generated for each event and are a fantastic tool for publicising your event.