It's July, and as usual we want to take a moment to look back at some of the new features we've launched in the last quarter and share some other resources that we hope you'll find useful.
Updated iOS and Android apps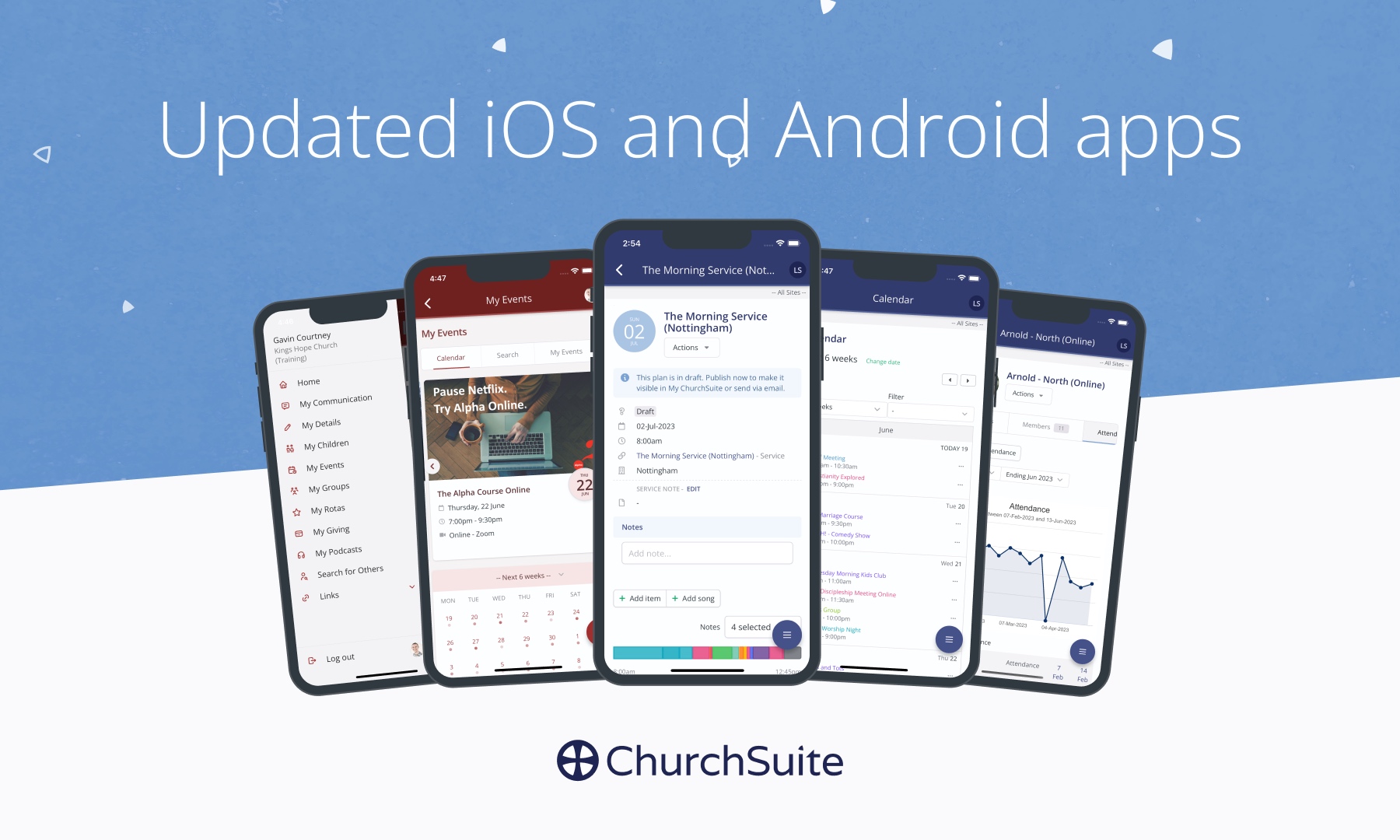 We rolled out a major update for our iOS and Android apps. We invested a lot of development time in rebuilding the app from the ground up in order to lay the foundations for further updates we already have in the pipeline.
With this update, we were able to significantly enhance performance, making it more responsive and twice as fast, further increase security, and add a number of new features. Find out more here: Our new app has launched
Brand new parent/carer functionality
Understanding the structure of a family can be invaluable in helping to provide pastoral care with compassion and sensitivity. Increasingly though, family structures can be complex, particularly for blended families or children in care. In order to better help support these scenarios, we're pleased to have launched an overhaul of how parent/carer relationships work within the Children module. Find out more here: Brand new parent/carer functionality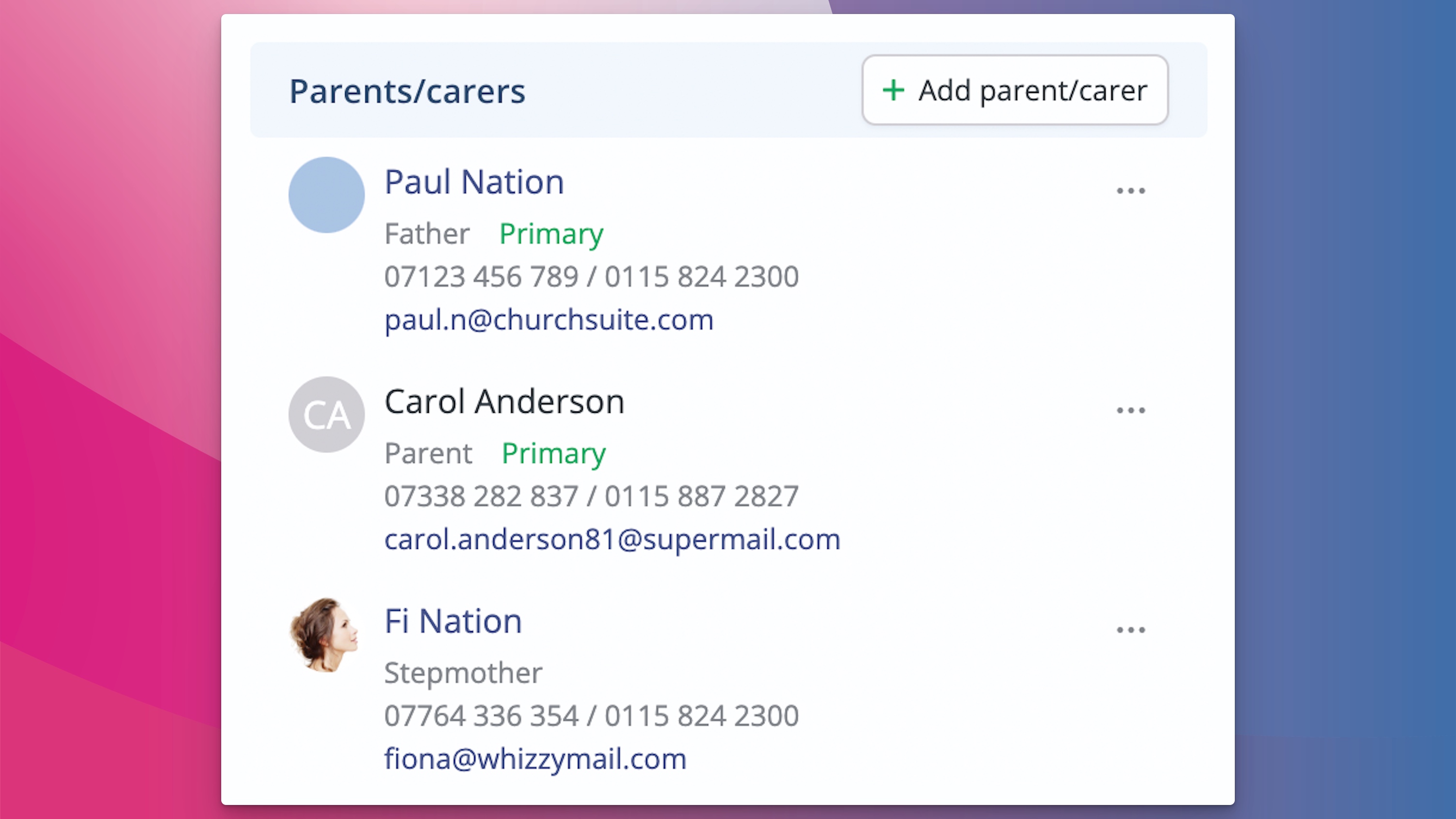 Ongoing updates
ChurchSuite is constantly evolving - we're always working on adding new functionality or further improving existing functionality. We keep you posted of these updates through your ChurchSuite account, and, every so often, on our blog. Why don't you scroll through our most recent "Ongoing updates" blog post - we're really happy with all the progress that has been made!
Useful resources for churches
We're always on the lookout for helpful resources for churches, and we wanted to draw your attention to a couple of articles that we found that we thought you might find helpful!
Free crisis communications course for churches
This online course gives church leaders a foundational understanding of good crisis communications and helps them apply it to their own church situation – from guidance on how to prevent a crisis, to how to respond effectively and repair the damage if a crisis hits.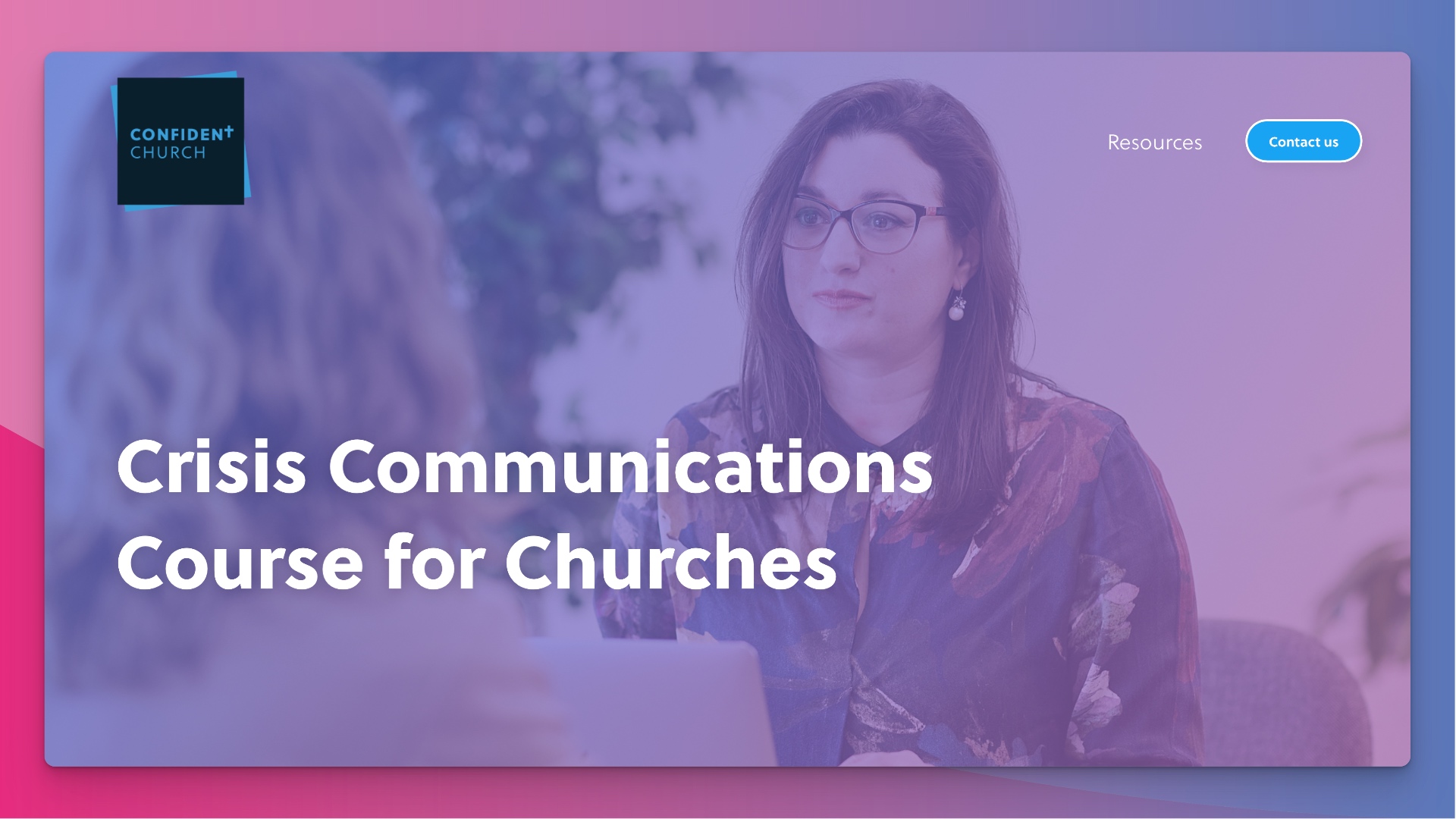 The church's best givers
In this insightful article, Carey Nieuwhof comments on current giving trends in churches, specifically focussing on Millennials and Gen Z. This is useful information for any church. We especially loved the section that provides "3 Recommendations for Engaging Millennials and Gen Z in Church Giving": these are incredibly helpful and practical points, and we have to say that the ChurchSuite Giving module provides the right tools for churches looking to implement this!
Read: Surprise - Millennials and Gen Z are Poised to Become the Church's Best Givers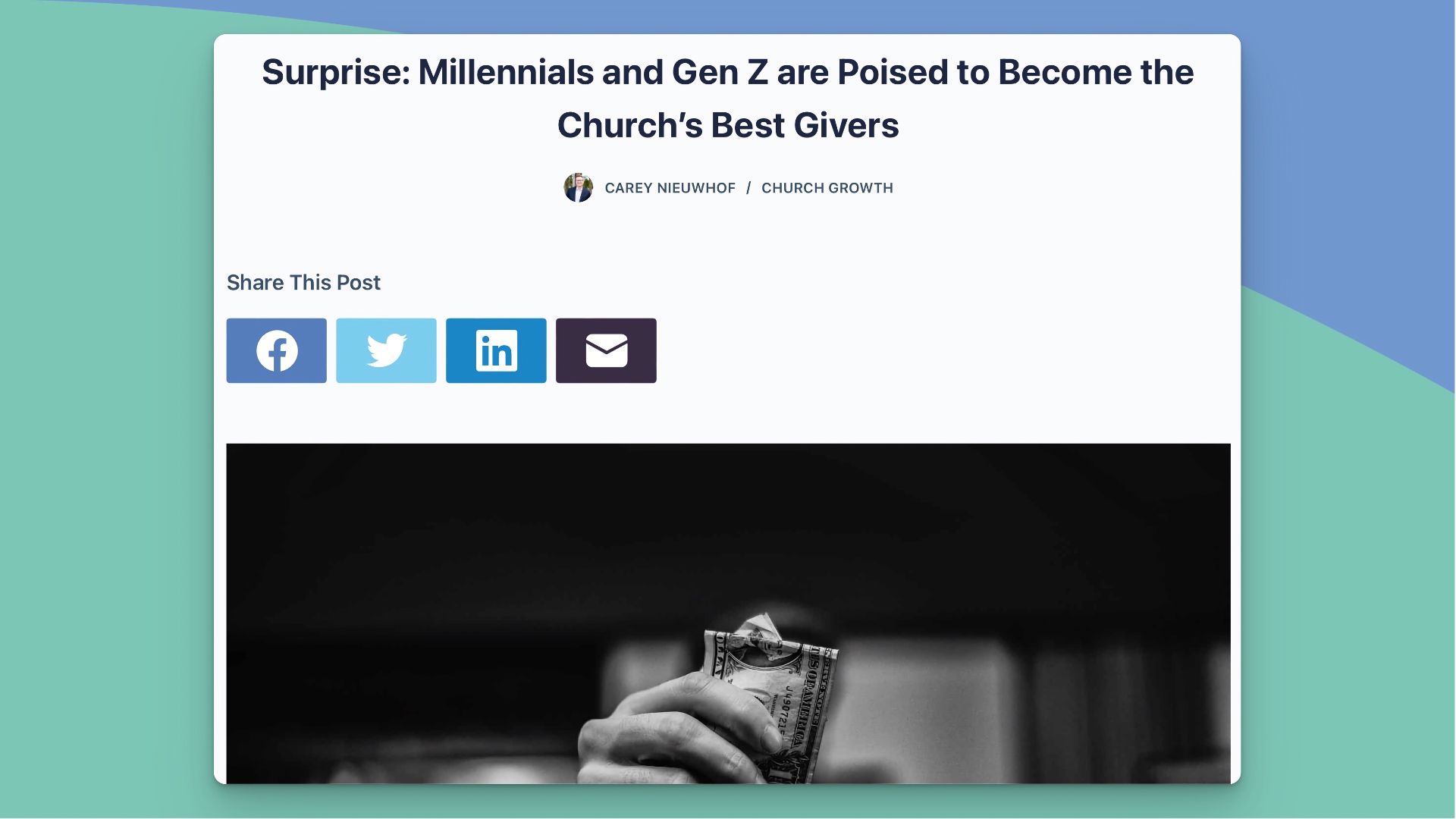 We hope you'll find some of this helpful and, as always, we'd love to hear how you are making use of ChurchSuite in your context!