Understanding the structure of a family can be invaluable in helping to provide pastoral care with compassion and sensitivity. Increasingly though, family structures can be complex, particularly for blended families or children in care. In order to better help support these scenarios, we're pleased to have launched an overhaul of how parent/carer relationships work within the Children module.
Managing parent/carers
In order to support a wider variety of relationships to a child (e.g. parent, carer, step-parent, etc), we've separated the management of Parent/Carers from the Child - you'll now find parent/carers in their own dedicated space when viewing a child.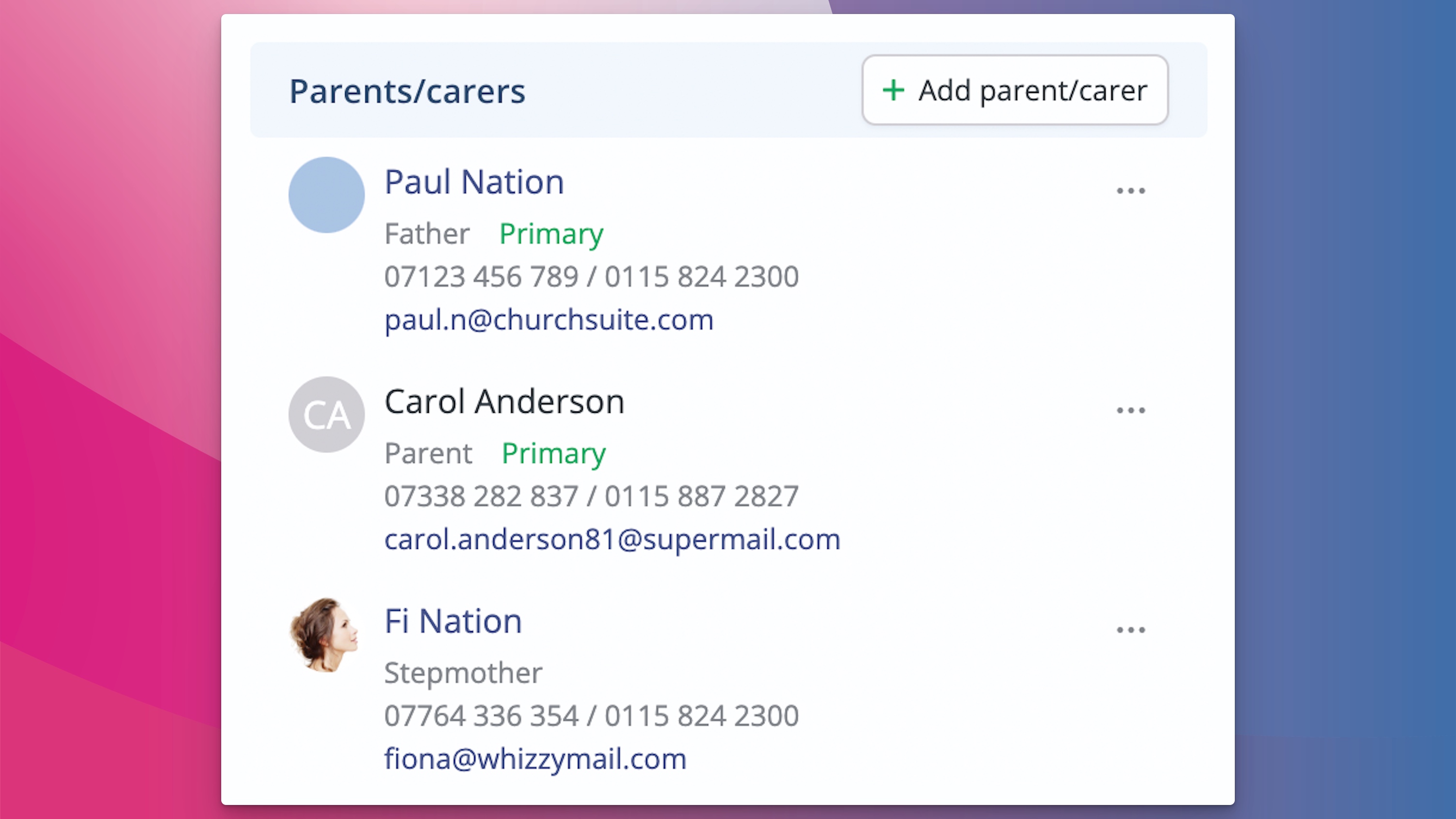 There's no limit to the number of parents/carers you assign to a child - ideal for visualising a wider picture of the family, if you wish. For each parent/carer - whether In the Address or Not in the Address Book - you can specify their unique relationship to the child.
Primary parents/carers
We've introduced new language of "Primary parent/carer" to distinguish those who should receive child-related communication. You can designate any number of parent/carers as "primary", and primary parents/carers with My ChurchSuite access can manage their child's details from within My ChurchSuite.
As an example, a child in a blended family could have both biological parents listed as "primary", but step-parent(s) as additional carers. In this scenario, the biological parents would receive communication by default and be able to manage the child's details in My ChurchSuite, with the step-parent(s) receiving communication only when the sender chooses "Send to all parent/carers".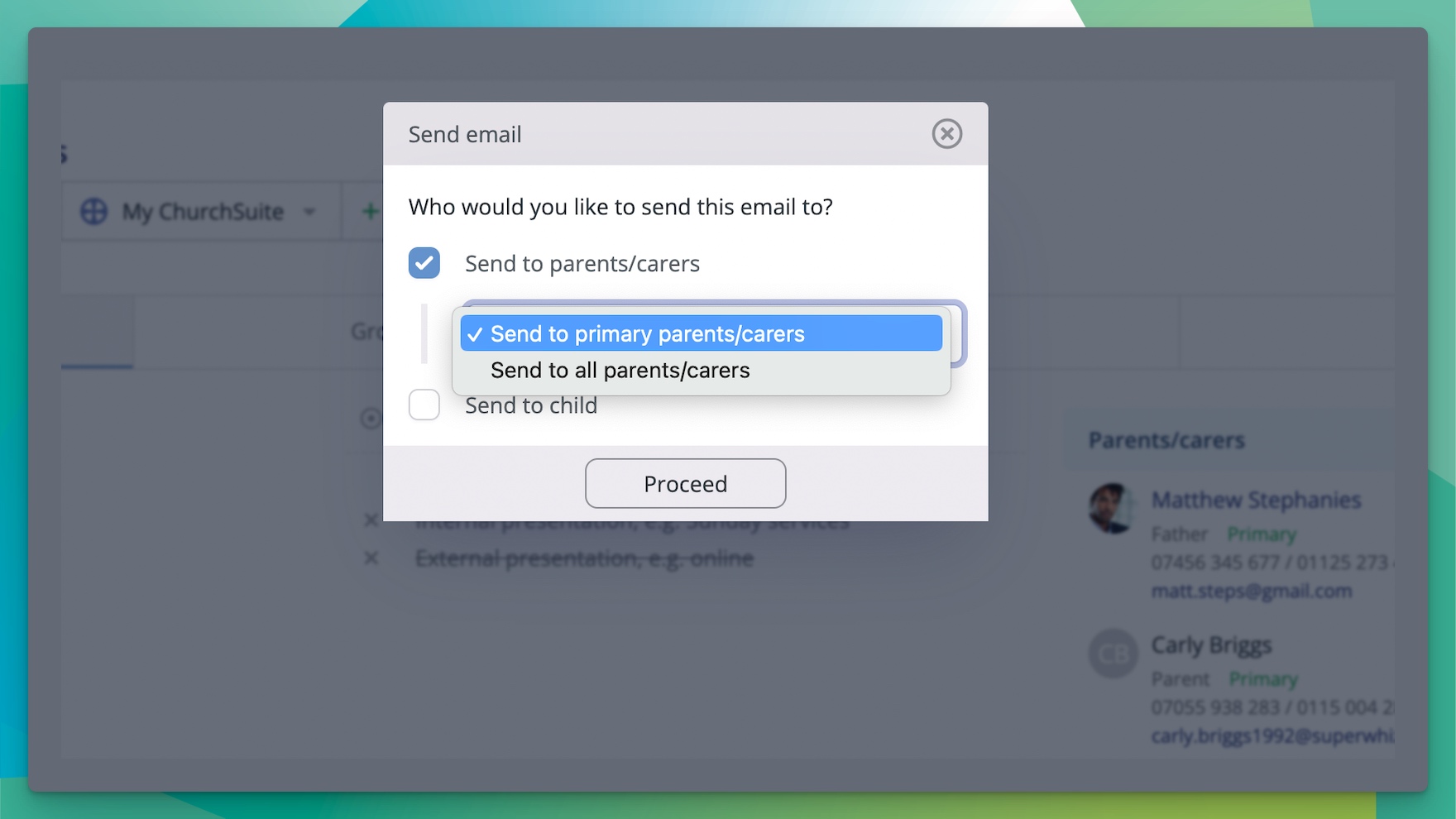 Updates throughout the system
The user interface has been updated to show each child's primary parent/carer and relationship when viewing a child's details and when viewing the list of children in a gathering.
The Child Check-In system's Admin Area has also been enhanced to show the full list of parent/carer contact details, meaning you know precisely who to contact in the event of an emergency.
Finally, primary parents/carers and children with My ChurchSuite access have complete visualisation and control over each child's parent/carers, meaning they can help you by keeping all the details and relationships up to date.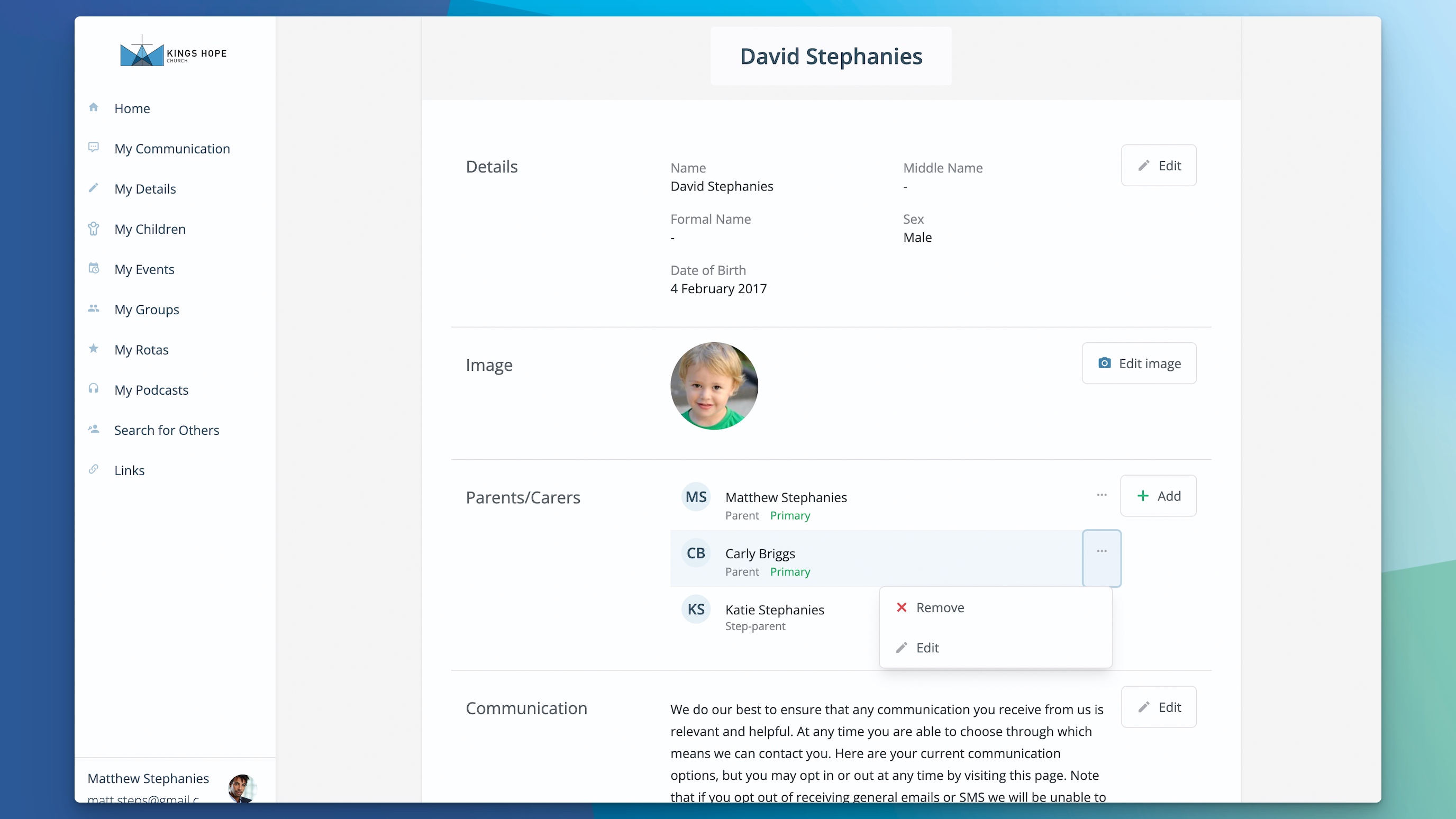 We've worked really hard to build a new parent/carer experience that enables you to better record and support the pastoral complexities of the modern family. And as always, safeguarding and privacy are at the core of what we've built. We can't wait for you to see it!
Get a head start by reading all about the new parent/carer functionality in our related support article.