Christmas and the new year are almost here! So this is a good moment to look back on a busy few months, celebrate some of the highlights and share some useful resources with you.
My ChurchSuite for children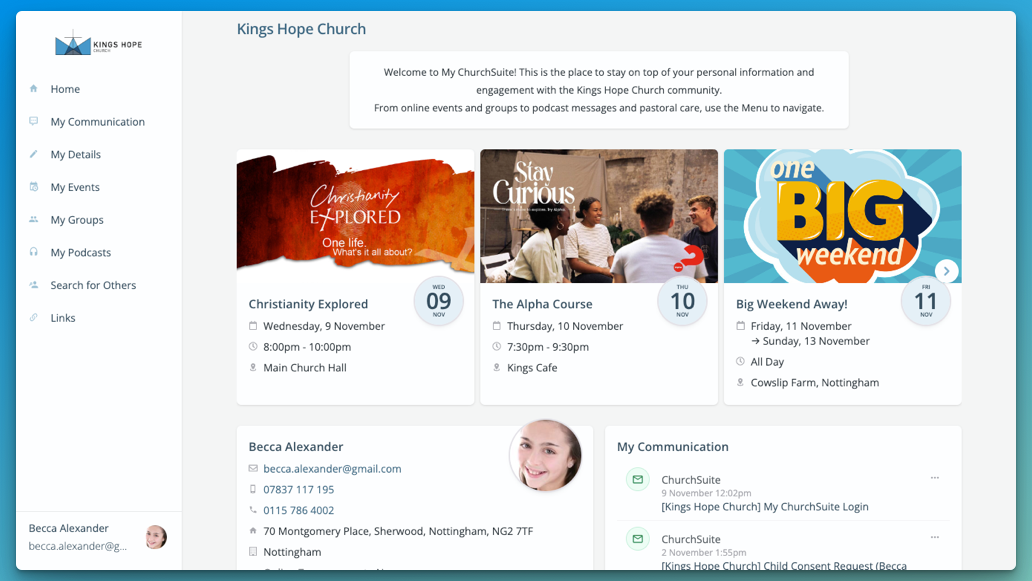 We're always looking to roll out new features and improve existing ones. One of the recent highlights for us has definitely been the ability to include children in My ChurchSuite! This is something we'd been working on for a while and which we hope will provide a real boost to churches' efforts to include under-18s in church life. Find out more here: My ChurchSuite for Children
New payment options
We've recently been able to add a whole range of payment methods to ChurchSuite. This includes Google Pay and Apple Pay through Stripe, as well as a range of payment methods that are used around the world, including Sofort, Przelewy24, EPS, iDeal and Bancontact. And the good news is: we're not done - be prepared for more exciting news in the coming year! To find out more about payment methods in ChurchSuite, check out our Support Page on integrating with Stripe for card payments.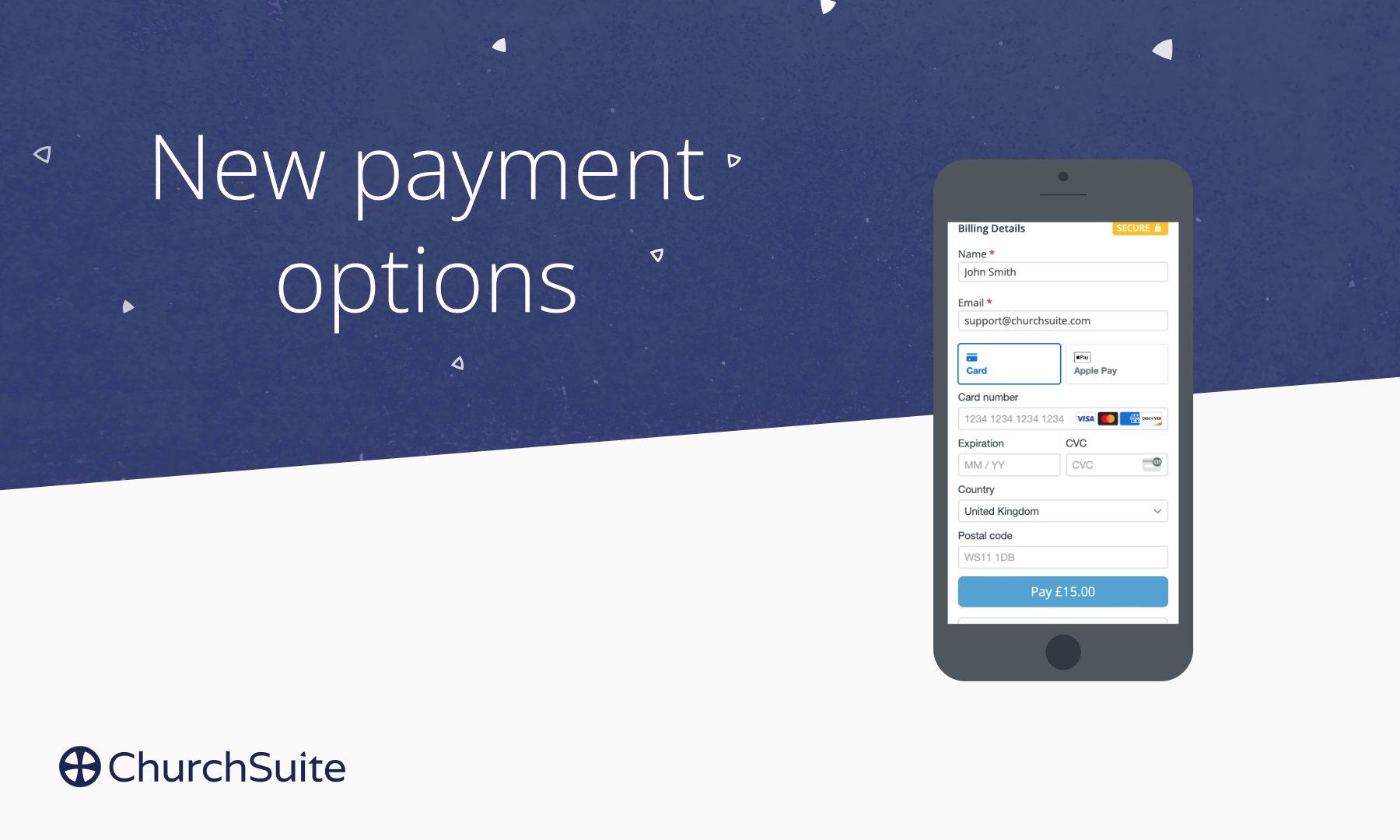 Ongoing updates
ChurchSuite is constantly evolving - we're always working on adding new functionality or further improving existing functionality. We keep you posted of these updates through your ChurchSuite account, and, every so often, on our blog. Why don't you scroll through our most recent "Ongoing updates" blog post - we're really happy with all the progress that has been made!
Useful resources for churches
We're always on the lookout for helpful resources for churches, and we wanted to draw your attention to a couple of articles that we found that we thought you might find helpful!
1. The five stages of a church dropout
This helpful article by Thom Rainer shows why engagement, as well as measuring engagement, are key. As a church member starts drifting along those five stages, there are plenty of opportunities to come alongside them - if the church is aware that this is happening.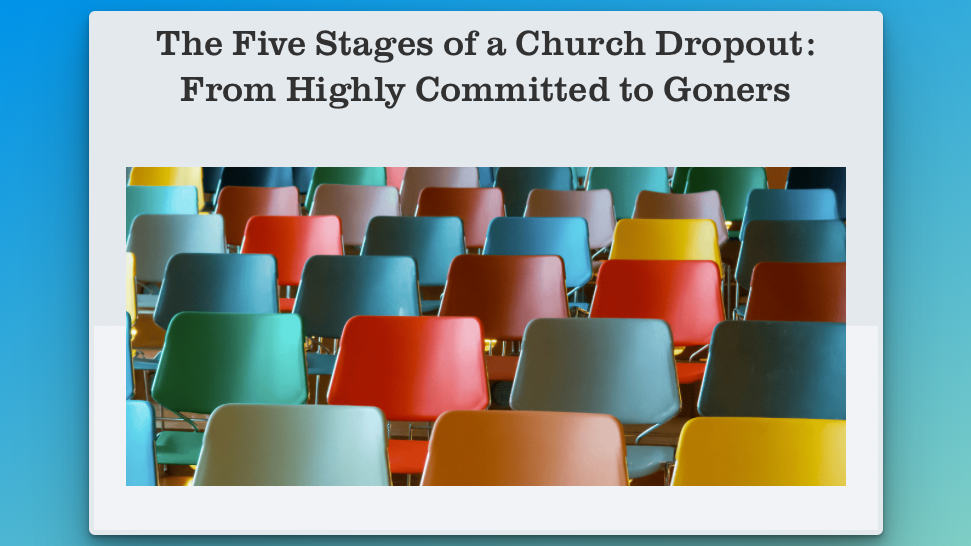 Having systems in place, perhaps using smart tags and flows, can go a long way towards making sure that nobody gets left behind!
2. The 9 Church Statistics That Pastors Should Start Tracking
In church life it can be tempting to measure the wrong stats and draw unhelpful conclusions from them. But which stats should churches be measuring? In this useful article, Carey Nieuwhof outlines 9 stats that he advises churches to stay on top of: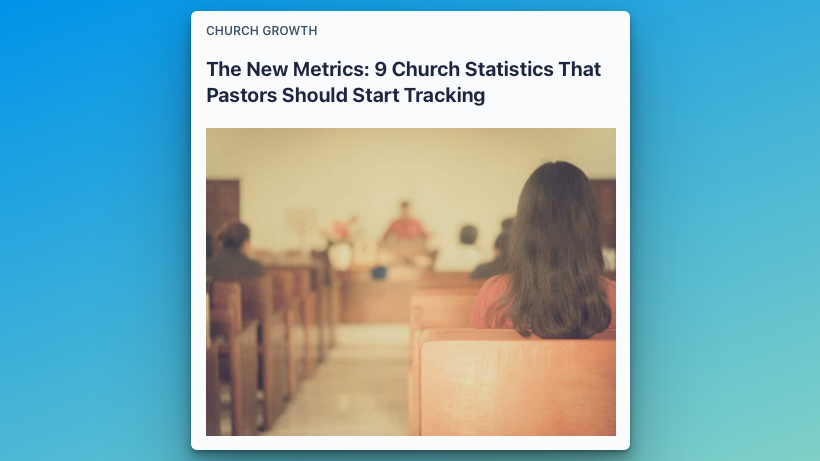 Read: 9 Church Statistics That Pastors Should Start Tracking
If you feel inspired to give this a try, there are plenty of ways you can do so through ChurchSuite! Between Address Book Forms and Reports that you can find in the different modules, you'll be able to get started in no time!
We hope you'll find some of this helpful and, as always, we'd love to hear how you are making use of ChurchSuite in your context.
For now, we hope you'll have a Merry Christmas and a Happy New Year! And rest assured: we have big plans to continue developing ChurchSuite in the coming year!