We're thrilled to be able to announce not one, but two pieces of new functionality in the Small Groups module! We believe that each of these represent great leaps forward for the many churches who use ChurchSuite to provide the order and structure necessary to help their small groups ministry thrive.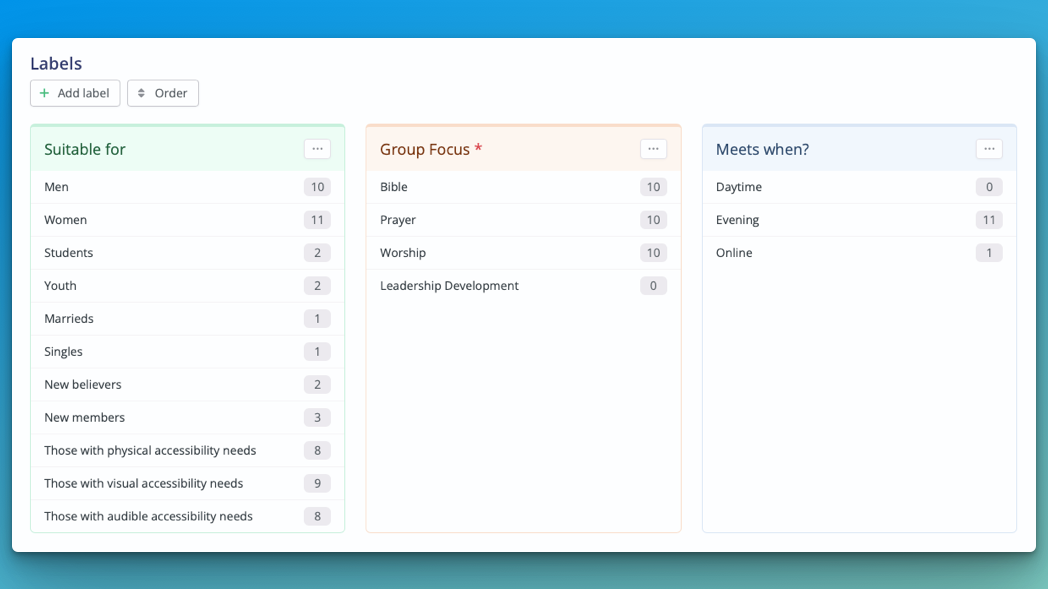 Small Groups Labels are a new, much more versatile way to categorise and filter your groups that will replace the current tags feature. We've also built a tool that makes it really easy to migrate your current tags to new labels. To find out more about Small Groups Labels and why we think you'll love them, watch this short video where we walk you through everything you need to know:
Small Groups Embed Configurations
ChurchSuite provides a variety of tools that churches use to directly integrate ChurchSuite content with their website, but the simplest solution we provide is our embed functionality. Let ChurchSuite create the code for you, copy and paste it into your website, and enjoy the beautiful small groups list or event calendar - you can see all this in action on our demo website: kingshope.church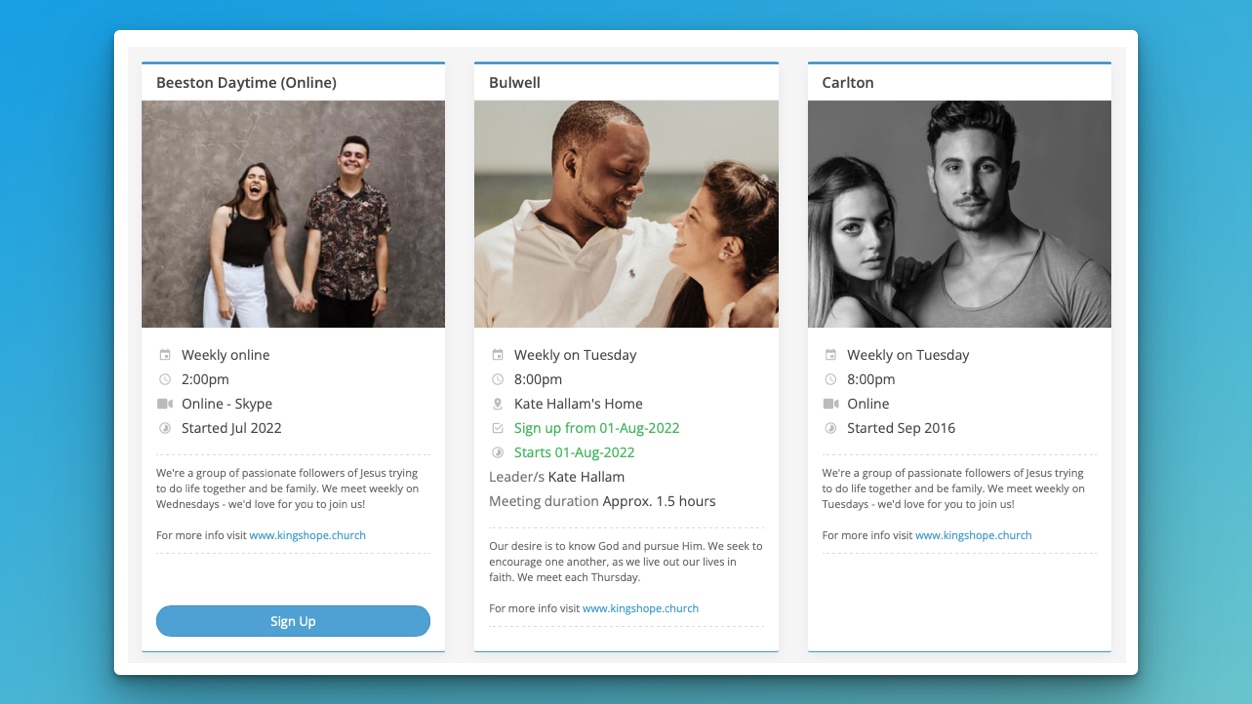 The great thing about embedded website content is that, whenever anything changes (such as a new small group that you've added, for instance), this then pulls through automatically to your website.
However, up to now, whenever you've wanted to manage the actual HTML embed code - changing the available filters or slightly changing the way it works, for instance - you've had to go and generate a new HTML code in ChurchSuite, and then edit your website to copy and paste the new code in.
Today we are thrilled to announce the launch of 'Embed Configurations' in the Small Groups module. From now on, you'll be able to create multiple configurations in ChurchSuite and drop those into your website.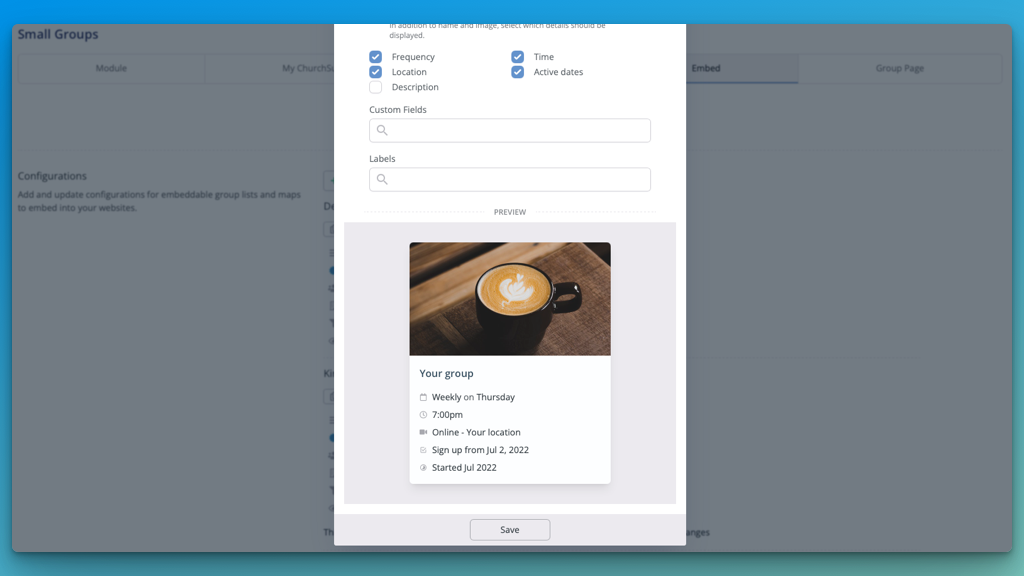 This means that any changes you want to make to the configuration in future will be pushed through to your website automatically, letting you easily maintain an overview and make changes from within ChurchSuite without needing to touch your website editor!
And there's more! Some churches have multiple instances of an embed, for example different lists or maps on different pages of the website that show different kinds of small groups. In those situations, the ability to define and name multiple embed configurations does away with the tedious work of recreating the same HTML code for every instance, making it much easier to stay on top of things!
Watch our video to see how it all works:
To find out more, check out our support articles for Small Groups Labels and Small Groups Embed Configurations. Please note that, with the introduction of this new functionality we will be sunsetting both the old way of doing embedded content for the Small Groups module as well as Small Groups Tags at the end of 2022.
Watch out for Labels and Embed Configurations coming to more modules across the system in future!
We know that all of this will make it substantially easier and quicker to keep order and structure your small groups ministry and enable your members to more effectively interact with your groups, which we think is very exciting!