Each person in your ChurchSuite Address Book or Children modules has an Engagement tab that provides an insightful 'at a glance' overview of the different ways people are engaging in the life of the church.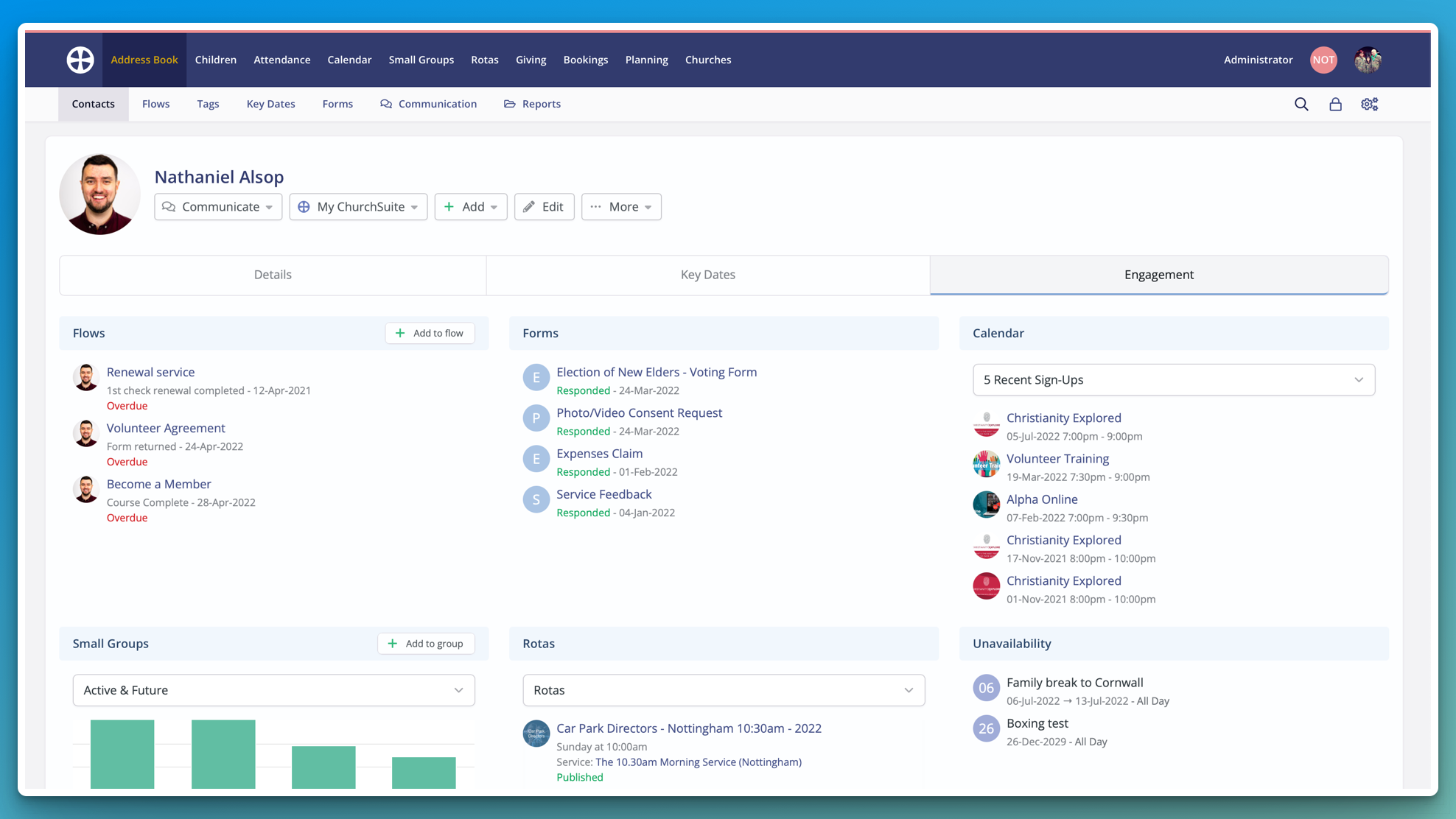 We've recently spent some time freshening up the content of the Engagement tab, introducing some new functionality, and laying the groundwork for further engagement widgets in the future (we're always looking ahead!)
Faster...
We've made some behind-the-scenes changes designed to optimise the tab load time, so that users are not waiting for widget content to populate. Of course your users are rarely interested in what happens behind the scenes, but we do know your users always appreciate snappy page loads, especially when moving between pages and tabs - it all adds up!
...more convenient...
Some of the Engagement tab widgets now have handy actions, making it easier to get things done right where you're working. Adding people to small groups and flows, for example, can now be actioned from the respective widget - a lot more convenient!
...and better.
Other enhancements include:
longs lists are more manageable - you can now scroll list content within a fixed height widget, rather than longer lists unnecessarily expanding the widget height

new widget filters that let you drill down into just the information of interest. For instance, when viewing a person's small group engagement you can now filter to see past group engagement as well as active and future group engagement.
We hope these enhancements are a help to those users relying on member engagement insights. Let us know what you think? Perhaps you've got an idea for a new engagement widget for future development consideration - we'd love to hear from you. This is just the beginning!