If you haven't started working with batch actions in ChurchSuite, you may want to take a few minutes to read this blog post, because this could save you some serious time!
Rather than making changes in ChurchSuite one record at a time, did you know that you can make bulk changes to multiple selected records in a single process? Wherever you're working in ChurchSuite, you'll find batch actions for the most common tasks users need to perform - simply tick to select all or some of the items in a list, and then choose the appropriate batch action you'd like to perform.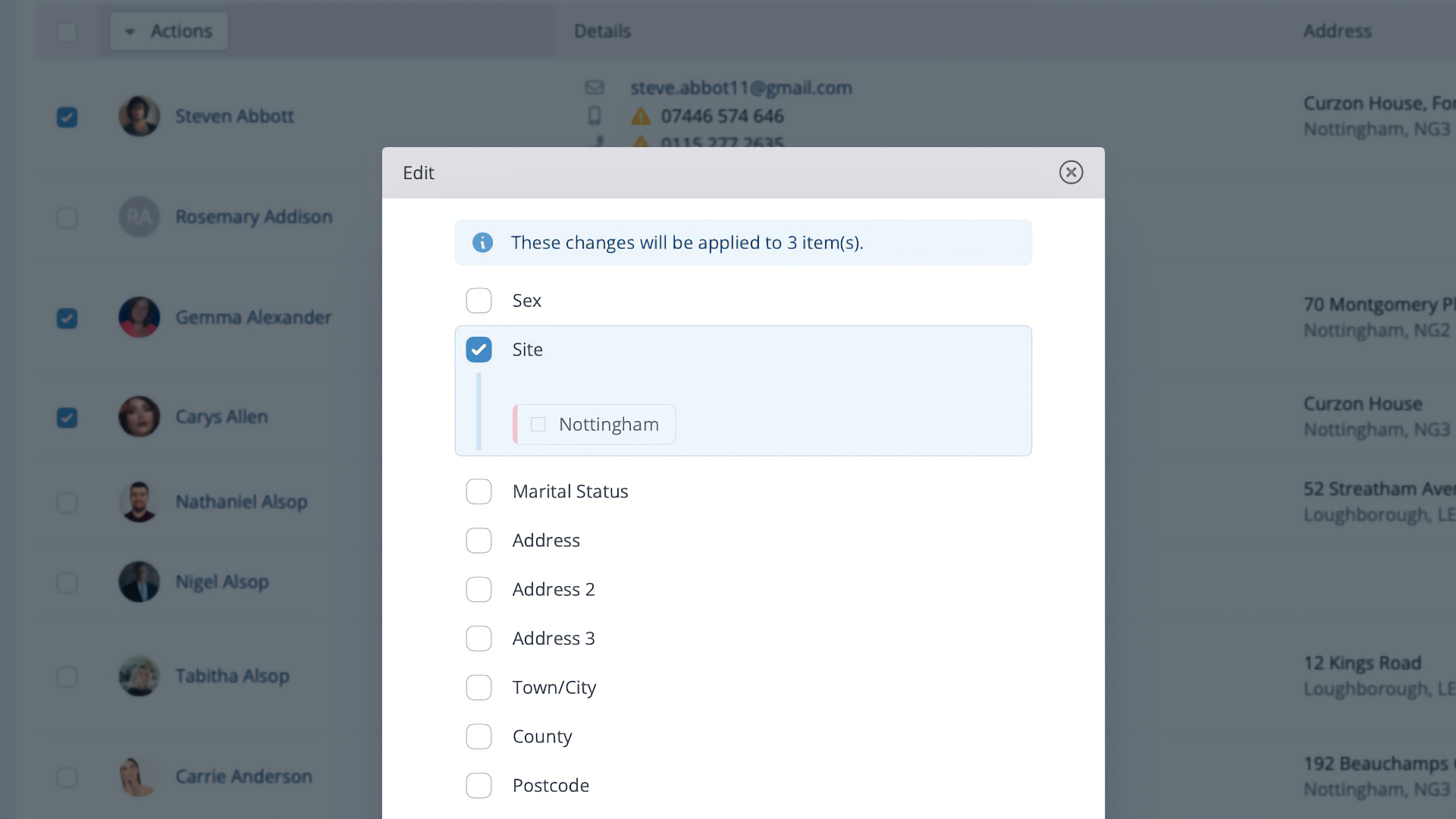 Here are some use-case examples of batch actions in action!
Editing multiple events at the same time
Imagine, you've been planning the year ahead with your team and all the events are now in the calendar and ready to go - the only thing left to do is to tediously go through them all and change the status on each of them from "pending" to "confirmed". Thankfully, with ChurchSuite this need not be tedious at all - in fact, this is something that can be done in one go!
Simply select the affected events in the Calendar module's Events list, and click the batch "Edit" action to make your changes: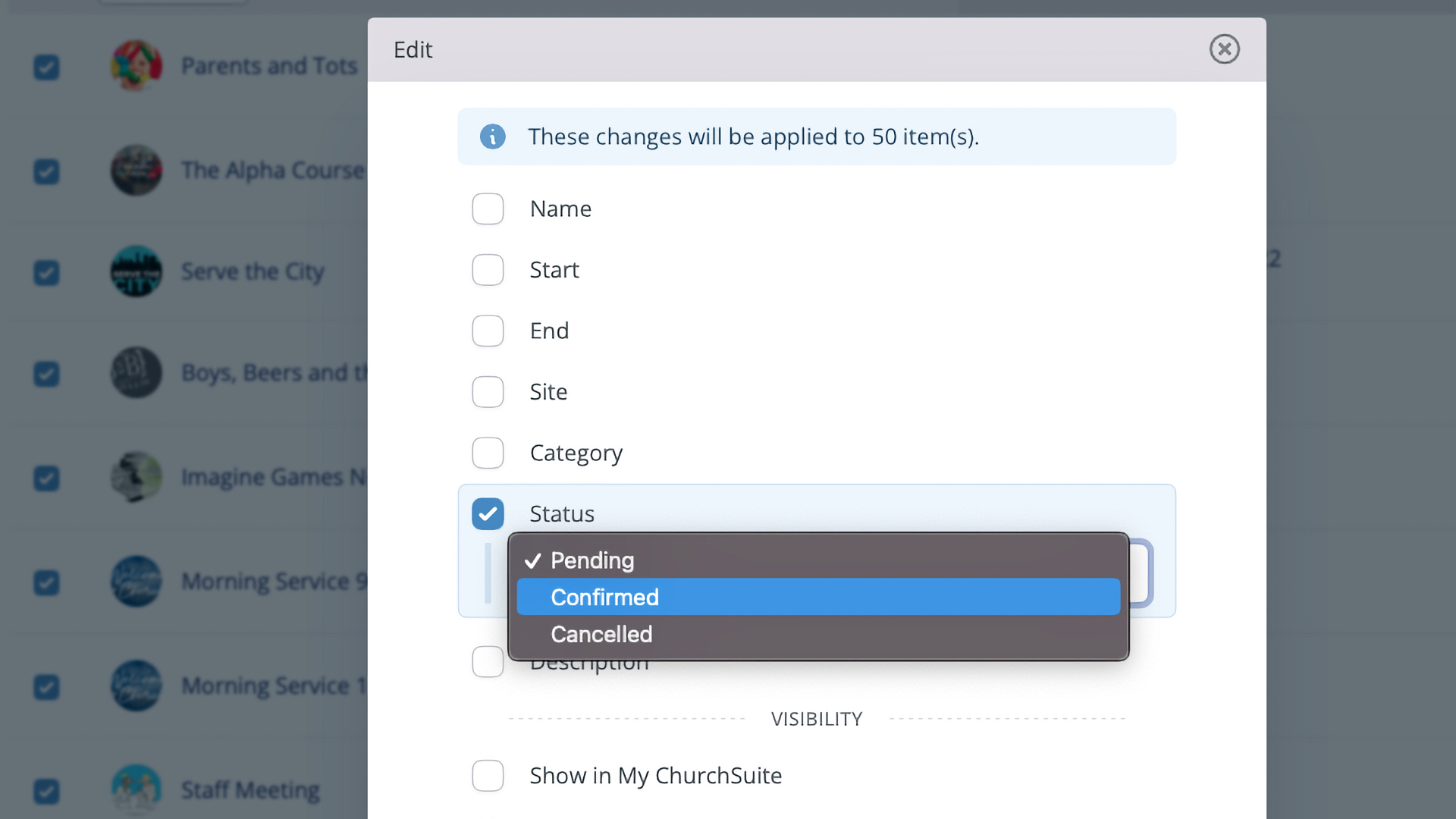 Quick and easy is just what you need in that situation!
Sending a message to selected ministry team members
Picture the scenario: you find that you need to communicate with members of your "Week 1" welcome team. You've already had a couple of conversations with some of the team, but now you want to send a message to the others who you've not been able to speak to.
Of course you could spend time tagging all the people, creating a tag that you may only use once: a simpler way is to use batch actions!
Working from the Teams tab of a ministry's view page, select the team members you want to communicate with; then use the batch "Send Email" or "Send SMS" action, and begin composing your message.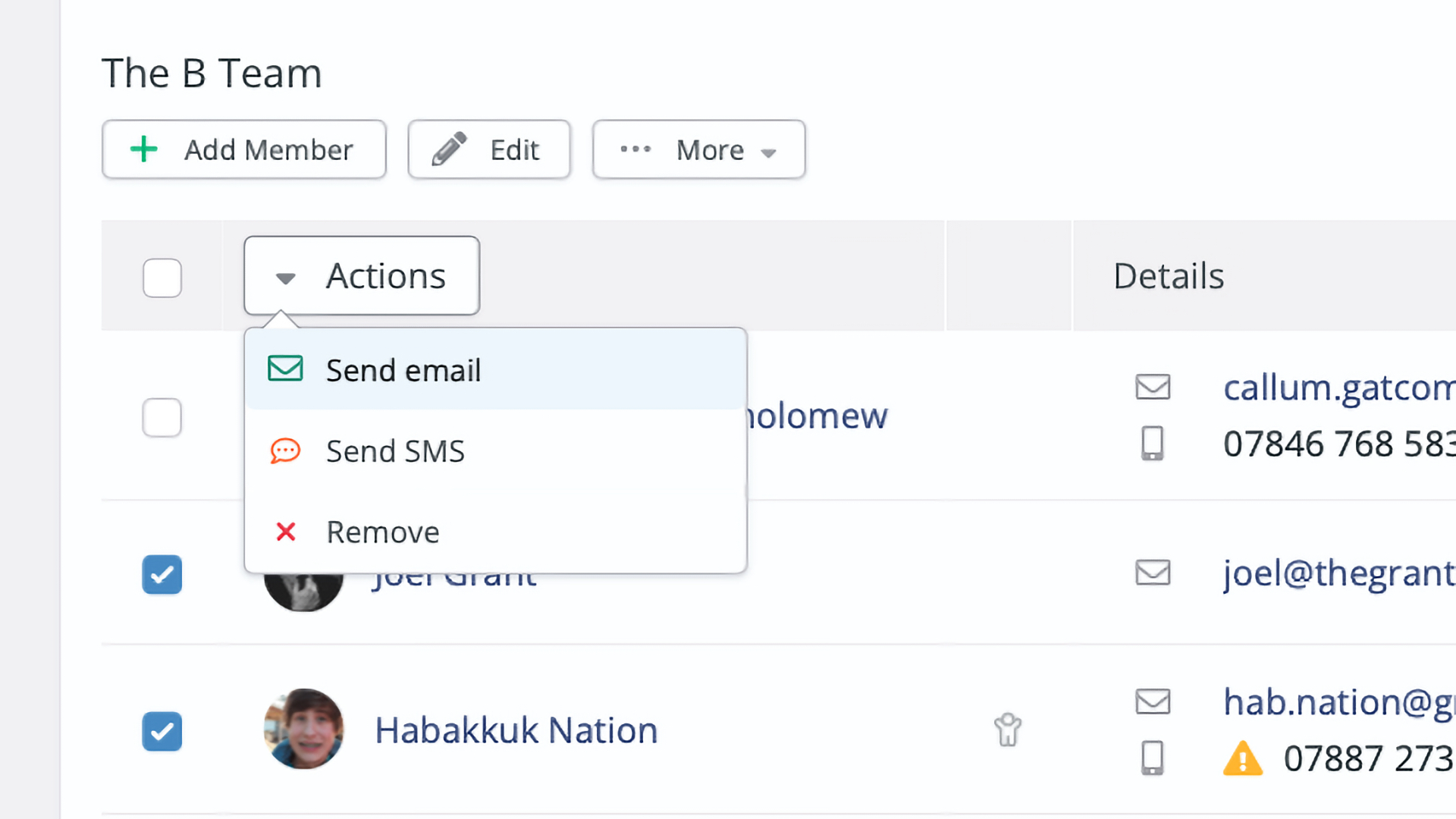 Publishing multiple service plans in one go
Imagine, you've planned ahead and have a couple of months of service plans ready to publish for the morning and evening services. You could publish each plan one at a time, but our handy batch "Publish" action will save you lots of time: you can publish them all at once!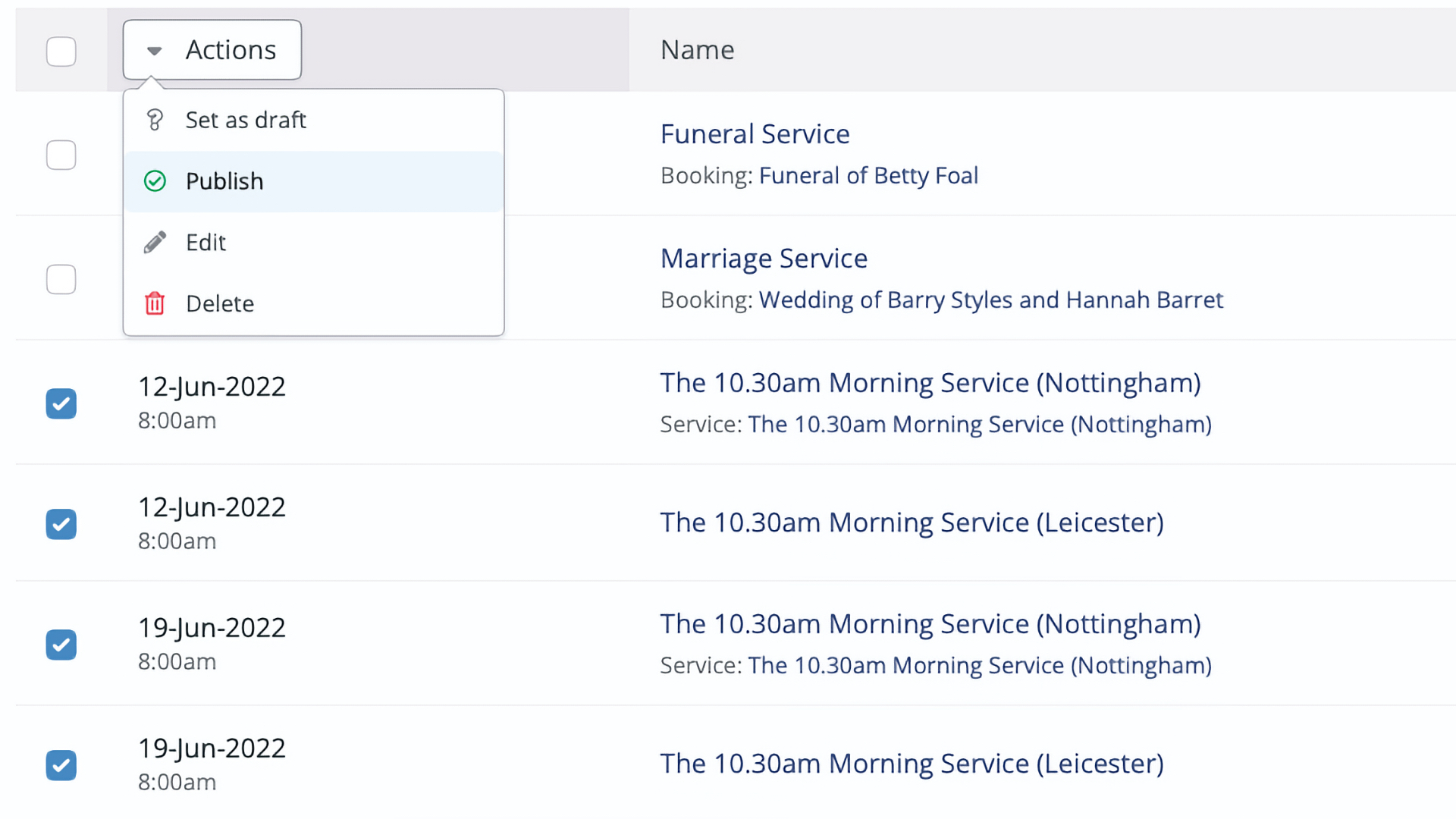 These are just some of the many common scenarios where you can save time and work more effectively using batch actions. What other batch actions could we add in the future that will help save you more time; we'd love to hear your user stories - email us at support@churchsuite.com