It has not been an easy year for any of us, but churches have done an incredible job in incredibly hard circumstances. At ChurchSuite, we feel honoured to have been able to play a role in supporting your ministries.
This is why we've developed something of a tradition for this time of year:
🌟🎄 The ChurchSuite Advent Competition! 🎄🌟
Yes - it's that time of year again! 🎶 'Tis the ChurchSuite competition - fa la la la la, la la la la 🎶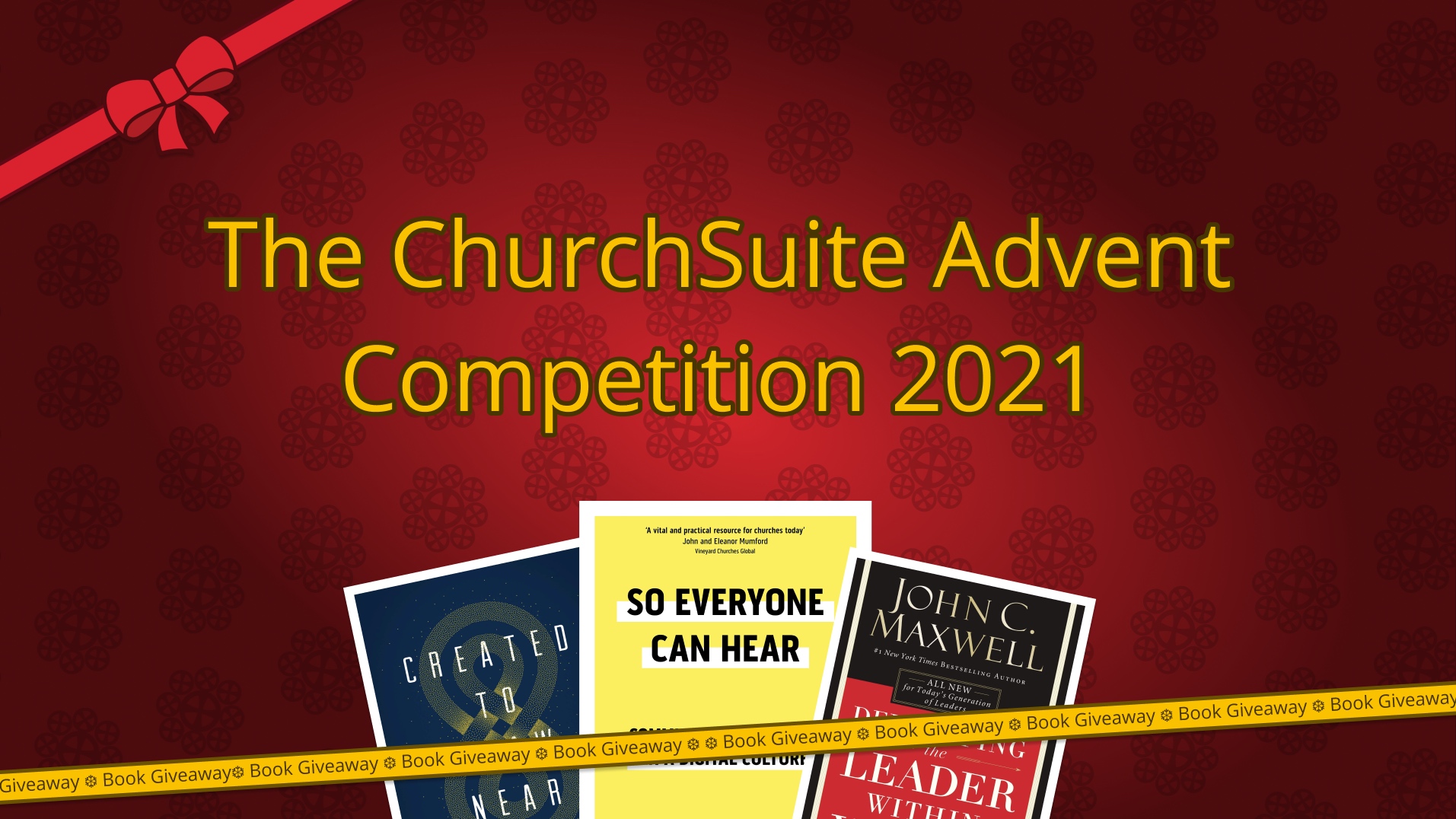 Beginning today, and for the next three weeks, we're giving you three chances to win a prize! And if you take part both on our Facebook page as well as our Instagram profile you'll double your chances of winning with six entries. (If you don't have a Facebook account or Instagram profile, but still want to take part, please email us at support@churchsuite.com to enquire about alternative ways to do so.)
Each week, three lucky winners, drawn at random, will win a fantastic book! So, put down the mulled wine and mince pies, and head on over to one of our social media pages right now to take part - what are you waiting for?!