Yes, we did find the title of this blog post quite clever and hope it made you laugh - but nonetheless, we're quite pleased with all the progress we've made with Forms in ChurchSuite. Since launching the beta version of Forms at the end of June, we've had incredibly positive feedback from the community along with lots of helpful suggestions. We kept working on further features for Forms, and today we wanted to give you a "progress report" to let you know about some of the new features. This doesn't mean development has stopped - there will be further updates before we're happy to bring Forms out of beta (and beyond). Here are some of the improvements we've brought to Forms since the beta release: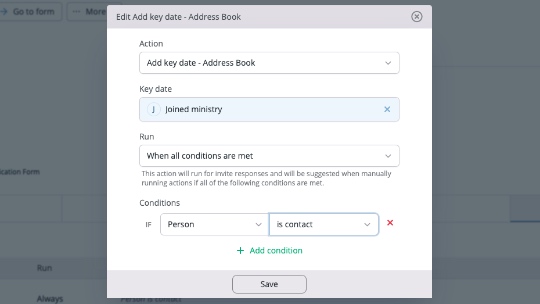 This is a brand new addition to Forms and one of those features that really showcases how useful it is that Forms functionality is integrated into ChurchSuite. As people respond to your forms, you can now perform additional tasks (either manually or automatically as the responses come in).

There are a variety of form actions available, such as adding respondents to a Flow, sending out a Preset Email or SMS, assigning a Key Date or a Note, Archiving or Deleting the respondents, or adding them to a Ministry or Small Group.

This can help to ensure that you have consistent follow-up as people respond. Find out more here: Form actions
Editing contacts or children using a form response
At times there can be a difference between a person's response and what is stored against their contact in ChurchSuite. In order to make it easy to deal with this when it arises, we've added the option of editing existing contacts and children within ChurchSuite using a form response. When viewing the table of form responses, you'll find that this now highlights those differences  between smart linked field response values and the linked person. We've added a new 'Edit person' action which enables you to see the difference and optionally update your records. There's more information on this here: Using form responses to edit existing contacts.
Person detection in form responses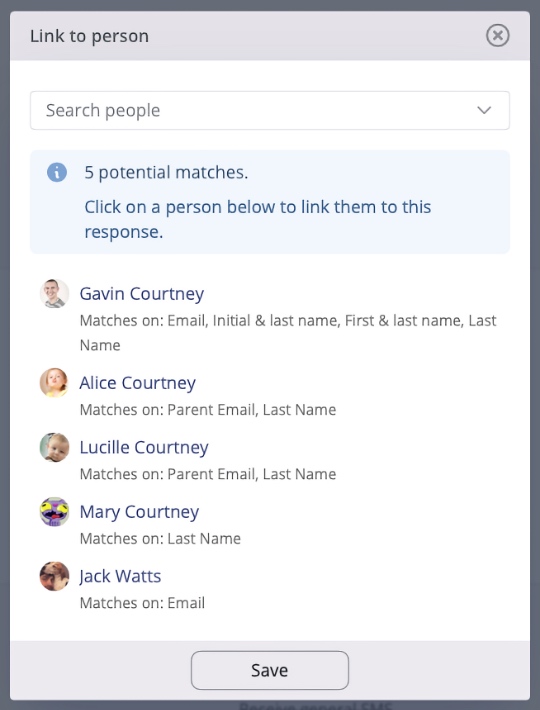 While the above was about sorting through differences between people's responses and what is already stored against their name in ChurchSuite, this feature is about taking as much work off your hands as possible. In cases where you've chosen to link a specific form response to people in your database, we'll automatically compare the response data with existing data and make a suggestion for what the best matches might be. Find out more here: Managing form responses.
Better way to embed forms in your webpages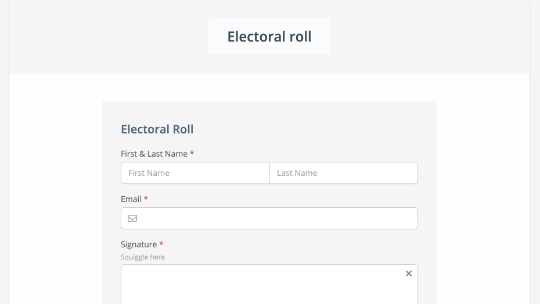 When embedding a form in a page on your website, it will often look better if your form does not display your logo and header, due to the fact that these are probably already present in some form on the webpage. That's why we've added the ability to hide them. Simply add '?iframe=true' to the end of the form URL e.g. https://demo.churchsuite.co.uk/forms/7udhxgqd?iframe=true to hide the logo and heading if you're choosing to embed public forms within another webpage using an iframe. More on this:  Embedding a form in a website.
We hope that, in addition to the enjoyment our clever quip in the title of this blog doubtlessly brought to your day, reading this has given you some inspiration for trying new things with Forms and that you'll find these features really useful - as always, we'd certainly love to hear how you're getting on!