More and more churches rely on the ChurchSuite Planning module to produce plans for their services and other events - it's a fantastically useful feature! However, we're always looking for ways to improve things at ChurchSuite, and so we're really pleased to be announcing a useful upgrade to the way plans work in ChurchSuite today: categorised planning notes!
Categorised planning notes?
When planning events, the ability to add comments to individual plan items is an incredibly useful feature that many churches make use of. To see those notes, team members can expand the plan item when they view the plan in order to view the details.
Categorised planning notes go much further than this: you'll now be able to add different categories of notes, for instance for the media or sound teams. And those notes will appear as separate columns in the plan, making it easy for teams to follow along.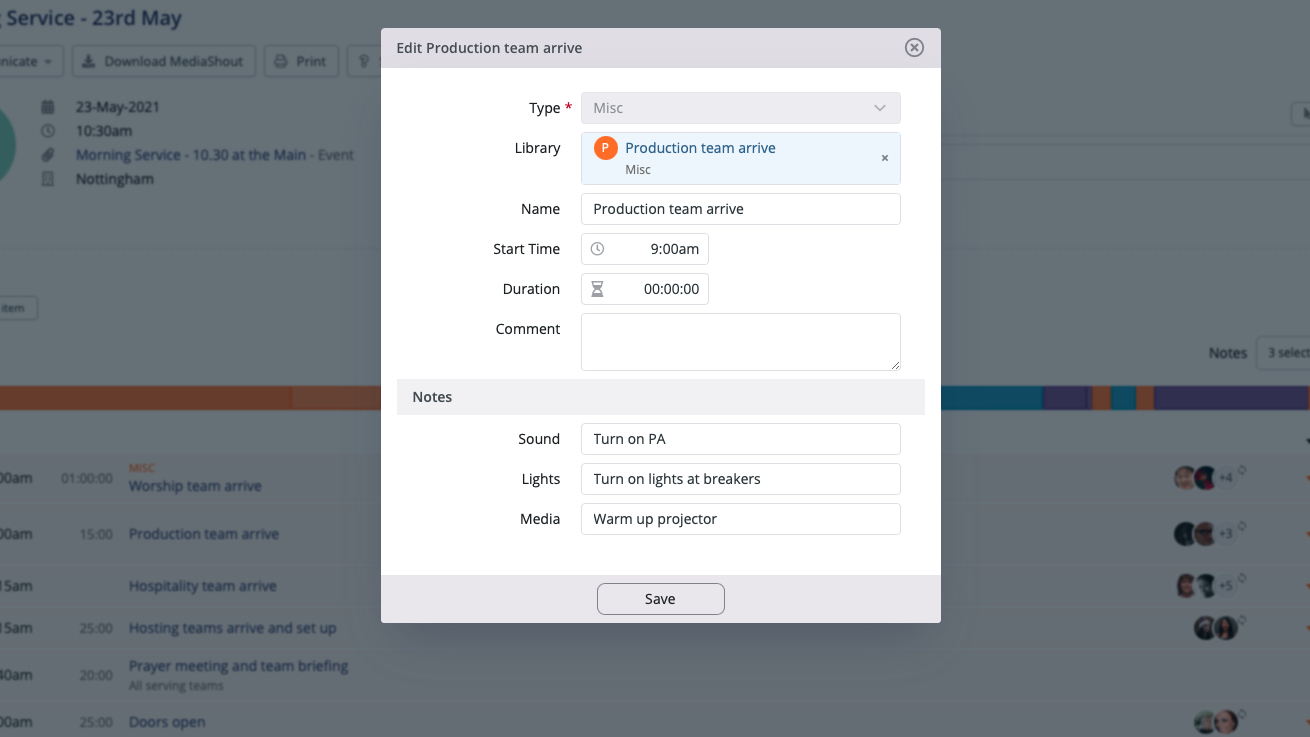 When printing a plan, the different note categories appear next to each other in their own columns.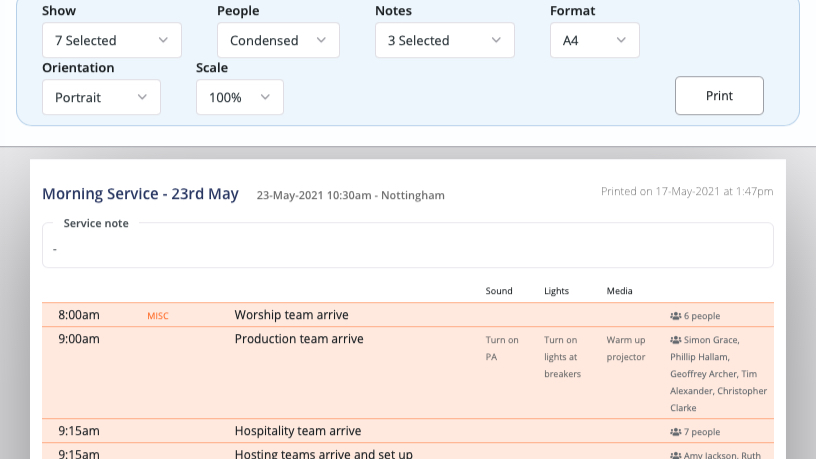 Choose what information you need
While it's great to have more information, it also means that there is a risk of information overload, especially when it comes to busy volunteers who are focusing on making an event happen! Of course the service overseer might need to see all notes for everyone, but the sound engineer, for instance, only really cares about the sound notes, while the camera director probably won't need to know the ins and outs of all the other teams.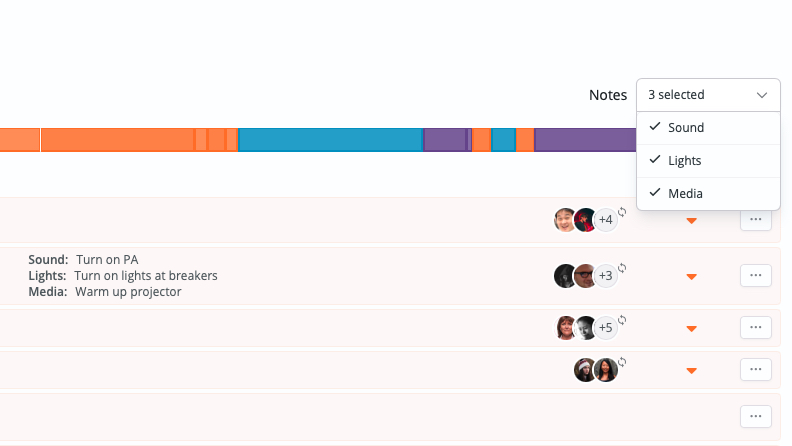 That's why we've added the ability to filter the plan item notes. When viewing a plan, either within ChurchSuite or the plan page, team members are now able to choose which categories of notes they wish to see, with the notes then being visible without the need to expand the plan items further. In other words: your teams will be able to access more information that is more structured and easier to find.
In order to get started and learn how to set up categorised planning notes in your plans, visit our support page on adding a plan.
We hope you're as happy about this upgrade as we are - do let us know at support@churchsuite.com!