All new look
ChurchSuite Donate has been helping our customers around the world raise millions every single month to support their mission - we're incredibly proud of it! However, we never stop moving and are always looking for ways to improve and we've been working behind the scenes on a huge overhaul for Donate. In addition to significant updates behind the scenes, we've also redesigned the whole system with a beautifully clean and elegant design.
The focus of the visual overhaul was to enable an even cleaner design, making the giving experience as easy as possible, while maintaining the ability to customise the look of the fund pages with your own imagery and text: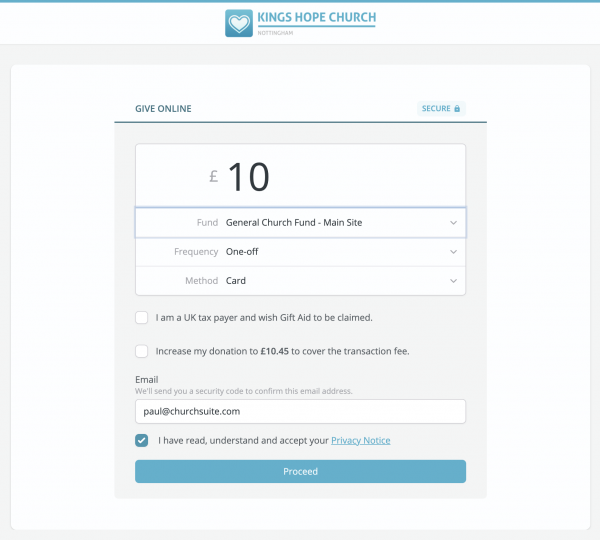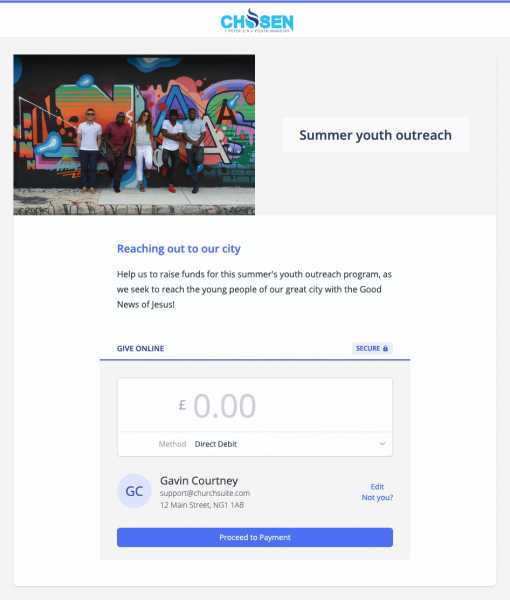 Alongside the new design, we've also put significant work into improving accessibility, particularly for those using screen readers. We want to make giving as easy as possible for everyone and this is an important update for those with a visual impairment.
A focus on security
We've always placed huge importance on security, and we went to great lengths to further strengthen this. We introduced a number of security updates to the system, enhancing security for givers as well as making the system fully SCA (Secure Customer Authentication) compliant. Whilst most of this work will go unnoticed, it's reassuring to know that Donate handles payment processing in the most up-to-date and compliant manner possible.
New donation methods
ChurchSuite Donate is used around the world, so enabling additional donation methods is especially important. We're thrilled to announce that we have been able to introduce the following new donation methods:
ACH for USD

Pre-Authorized Debit for CAD

SEPA for EUR

BECS Direct Debit for AUD and NZD

SOFORT and iDEAL for EUR
We've got a number of customers beta testing these new donation methods - if you'd like to be included, just get in touch with our support team.
Repeat givers
We've also improved the experience for repeat givers, remembering their details to make repeat donations easier than ever! When making a donation, a giver has the option to "Remember me", meaning when they return to donate again on the same device, they won't have to enter their name, email or contact details in order to give. By making the giving experience even simpler, quicker, and easier for repeat givers, we believe this little feature has the potential to make a big difference.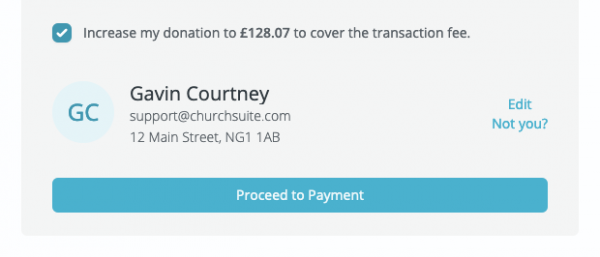 We're really proud of these updates - why don't you check it out (you can find detailed information on it here - this blog post only covers the surface of what the new ChurchSuite Donate is capable of!) and let us know what you think!