Managing ticket signups and event capacity is crucial to a well-planned event - and which church doesn't plan an event! Having built an event bookings system directly into ChurchSuite we've been able to tap into some major advantages that open up new possibilities for churches. Importantly, all the event management functionality seamlessly connects to other parts of the system, such as the Planning, Rotas and Bookings modules.
Great tool for inviting people
Whether you're planning a one-off event such as an online games evening (yes, ChurchSuite has built-in support for both in-person as well as online events) or a sequence of events, such as an online Alpha course, ChurchSuite automatically provides you with a great-looking event page. This is a fantastic tool for advertising your event, and people can sign up directly from that page, too.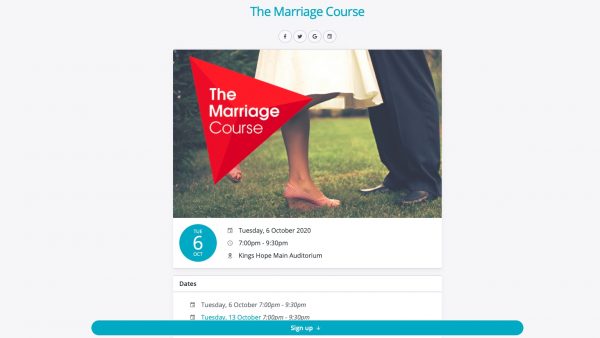 In fact, you could use the Address Book module to get in touch with your church members and ask them to use the link of the events page to invite their friends! Or, you could use the built-in event invite email to send a nicely designed email to your members that includes the ability to "rsvp" by clicking on the appropriate box in the email!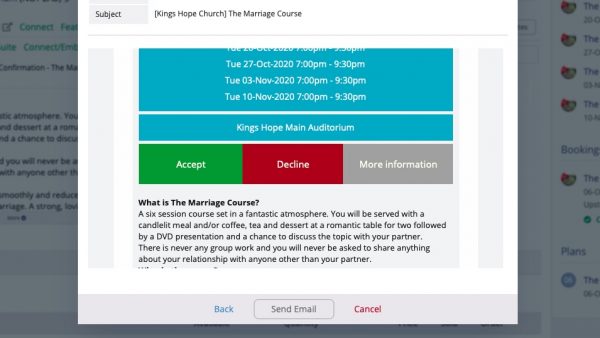 Manage capacity
As churches in various parts of the world resume in-person meetings, one of the difficulties they face is restrictions on the number of people allowed to attend. ChurchSuite makes it easy to manage capacity - in fact, if this is a challenge your church is currently facing, why don't you skip the rest of this post and instead head over to our "Reopening church" blog post, which has a great step-by-step video for just this scenario!
Connected to the rest of the system
As you start to use ChurchSuite for your events, you'll find out again and again that ChurchSuite is so much more than just the sum of its parts! For instance, the Planning module is a fantastic help for any event you might run (and the entire team running it!)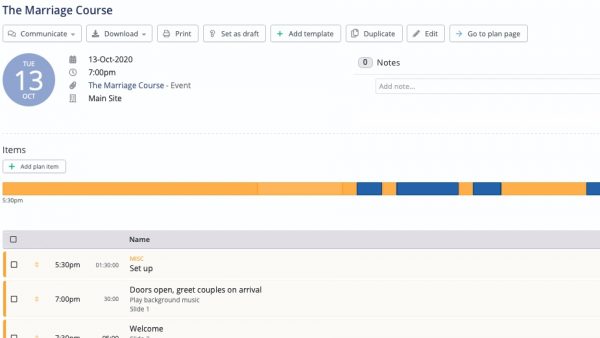 The fact that you can see at a glance which events a church member has attended recently can also be incredibly helpful for pastoral care, for instance: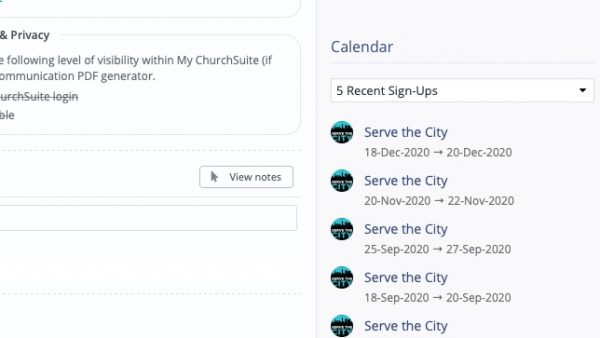 Ticketed events, cancelled events, online events, in-person events
ChurchSuite is incredibly versatile and works for a wide variety of events. Are you holding paid-for or free ticketed events? Or, do you want people to simply sign up? Do you want people to check in as they arrive? Do you need to print name badges for every participant? If you're organising a church event, ChurchSuite has you covered!
If you haven't used ChurchSuite's church event planning functionality before, we hope that this "feature highlight" has whet your appetite! If you want to know more, here's a good place to get started, or get in touch at support@churchsuite.com!