Churches around the world are being confronted by a new reality and a need to adapt and respond ever so quickly. Services are being live-streamed, groups and courses are meeting online and events are being cancelled. All this represents a huge challenge for churches as they grapple with issues such as:
How can we facilitate community without the ability to meet in person?




How can we engage our neighbours and support people who are especially at risk from the virus?




How can we effectively communicate all the changes (cancelled events, new meeting formats, etc) to our members?




How can we maintain financial giving with the sudden loss of the weekly offering?
While we can't solve all those issues, our existing tools do make a lot of this much easier for churches. In addition, we are working on releasing some new features that will help in this situation: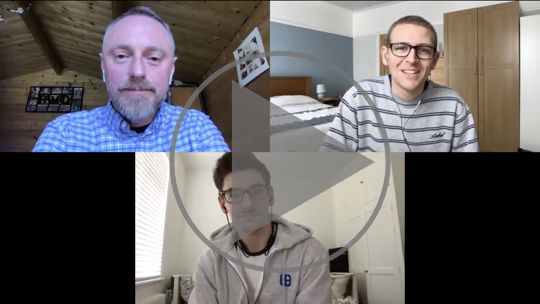 Existing features that are helping churches deal with the Coronavirus crisis
My ChurchSuite
This "member-facing" part of ChurchSuite is extremely useful as you grapple with some of those issues: use "custom links" to provide resources to your members, while encouraging them to update their details (so you can easily identify at-risk age groups in your church who might need more support, for instance) and making it easy to make one off or recurring donations to your church.
Pastoral care
This is enormously important at this time - we also have fantastic tools that will help with managing pastoral care. Set-up small groups and enable people to sign-up through My ChurchSuite. Use "Flows" to make sure nobody gets overlooked.
We've prepared an in-depth article that showcases some of the creative ways in which churches are responding in this crisis using ChurchSuite: prepare to be inspired! Covid-19 Coronavirus - ChurchSuite can help
Features that are on their way that will help deal with the crisis
We've fast-tracked the development on a few features that we think will really help churches respond:
A batch action to cancel rota reminders - being able to "mass" cancel multiple reminders in one go is a time-saver when you're having to cancel your regular service! This is already live.




Events are getting a "status" field - this will make it easier to cancel or postpone events, rather than the event still showing or simply disappearing from view. Development work is close to completion.




Video messaging - we're exploring ways to integrate video calling services, so that video calling can become accessible through the interface of ChurchSuite. We believe this could be a gigantic boon for groups, for example. This feature is still in planning, but we are keen to find a way to make this happen!
Keep an eye on the Updates feed in ChurchSuite for all the newest features and functionality being added. As Paul, our head of customer care, mentioned in the video above: our customer service is continuing without any interruptions, so if you have questions or thoughts, we would love to hear them at support@churchsuite.com
Thank you for what you are doing through your communities!