We're really excited about this latest update to the Calendar module - we've completely overhauled and enhanced the Leave functionality.
You can now enable Line manager approval for any user's leave setup so that all leave requests for that user are subject to a new line manager approve/decline workflow. It's really neat and makes the whole process easy to use for staff (users), line managers and users with Calendar 'manage' or administrator permissions. And if a request needs to be declined the line manager can provide a reason.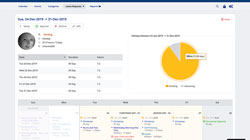 Leave requests generate a line manager notification and leave approval and decline responses generate a user notification too - everyone is kept in the loop. The new functionality even handles subsequent changes to leave requests, perhaps where a leave request is change or deleted, or where a previously declined request is later approved (and vice versa).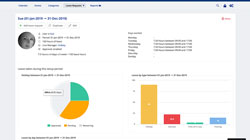 The Calendar module's calendar and iCal feeds now reflect the full leave request period, not just the working days, so those involved in planning events can easily see who is away regardless of whether the absence is on a working day. We've also reviewed and (we believe) improved the leave request process - giving users much more helpful information about their existing leave requests and remaining holiday entitlement.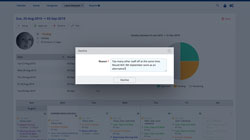 Finally, we've completely re-written the way the leave 'auto-add' unavailability functionality works. Unavailability is now added for the full leave request. And if a leave request is subsequently changed, deleted or declined, the unavailability is updated accordingly.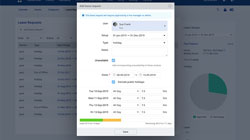 We're really grateful to all those who've previously sent in feedback about the previous functionality, and also to those who've been involved in beta-testing the new functionality to help us refine it and make it what it is today. We really hope the new 'leave' functionality is a helpful addition to the way you and your team manage holidays and leave - hopefully eliminating just a little more admin so that you can focus on other things.
We've produced a helpful support article that explains how it all works in much more detail. All our support articles are available online and via the Support beacon in ChurchSuite - just search by keyword, phrase or topic.
We've got lots more new features and enhancements planned - watch this space!
In the meantime, if you have any feedback or suggestions, please don't hesitate to get in touch, we'd love to hear from you.