With our fantastic new Planning module now live across ChurchSuite, we are thrilled to announce the first major addition to our new module - our Songs feature!
So what is the Songs feature?

Songs allows churches to seamlessly populate the Planning module with lyric sheets and chord charts for popular worship songs, solely by means of their CCLI number. This allows churches to search for and select the songs that they need for a service, without having to go through the hassle of selecting and manually uploading lyric sheets and chord charts from their own computer, saving your worship teams time and effort!
That sounds great! So how does it work?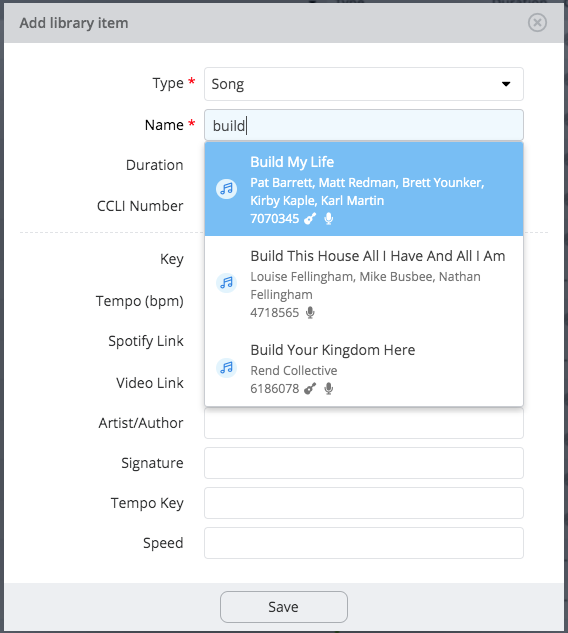 When creating a new library item in the Planning module with the Type set as "Song", when you enter either the name of a song or its CCLI number, ChurchSuite will automatically begin searching through our song database to locate the song that you're interested in.
Along with their name, artist and CCLI number, songs will be listed with a guitar icon if the song has a chord sheet and a microphone icon if the song has a lyric sheet present.
Once you've found and selected the song that you want, ChurchSuite will enter in the name, CCLI number and intelligently fill in the key, tempo and artist.