If you're already using Flows in the Address Book, you'll be absolutely thrilled to know that we've now launched Flows in three new modules - Children, Giving and Bookings! So thrilled, in fact, that you'll want to head to those modules straight away to check it out! If, on the other hand, you haven't taken a dive into flows yet, well - you should - but do read on!
Flows? Here's why you need to use Flows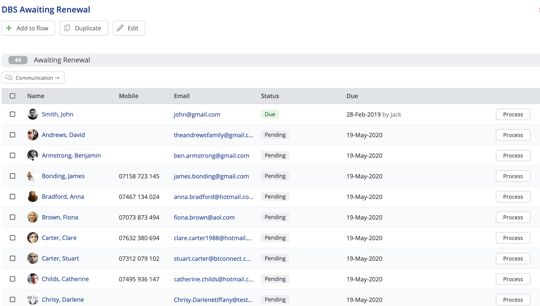 Flows enable you to break down repetitive tasks in ChurchSuite into stages. For each stage, you can determine a set of actions that need to be undertaken, and at what point after the previous stage has been completed these actions should be taken. Not only that - but you can assign different tasks to different users on your team. Imagine a newcomer process at your church that not only makes sure that newcomers are welcomed and that nobody gets left out, but also does this while sharing the reduced admin burden of this process among various members of your team.
That is the power of Flows. Or at least, that was the power of Flows... Because now, this useful feature has become an amazing feature! Here's why:
The beauty of 'cross-module' Flows
There are really two reasons why this is excellent news! The first reason is quite simple: being able to use Flows in other modules opens up a lot of new functionality. Imagine which of your regular admin processes could be massively improved by being able to use Flows in the Giving module, for instance, or the Children module!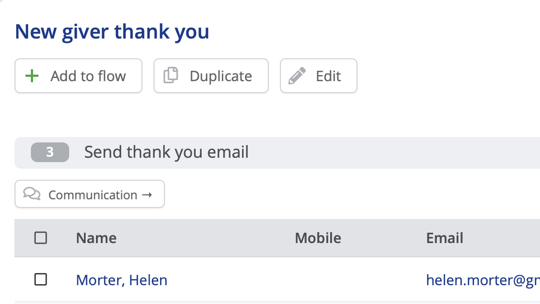 But there's a more important reason why this is good news: not only is Flows available in each of those four modules, it is also "cross-modular". This means that, when setting up your Flow, you can make it simultaneously available in multiple modules. Users are then able to work with this Flow in the modules they have permission to use.
Needless to say, we are very excited about the possibilities this opens up and hope you will see great benefit by using Flows! For a more detailed explanation of how all of this works, see our support article: https://support.churchsuite.com/article/154-flows
Please let us know how you're getting on and don't hesitate to be in touch with any feedback or suggestions for us we'd love to hear from you.