Day 13 - thoughts from the ChurchApp team
Christmas all wrapped up

Gavin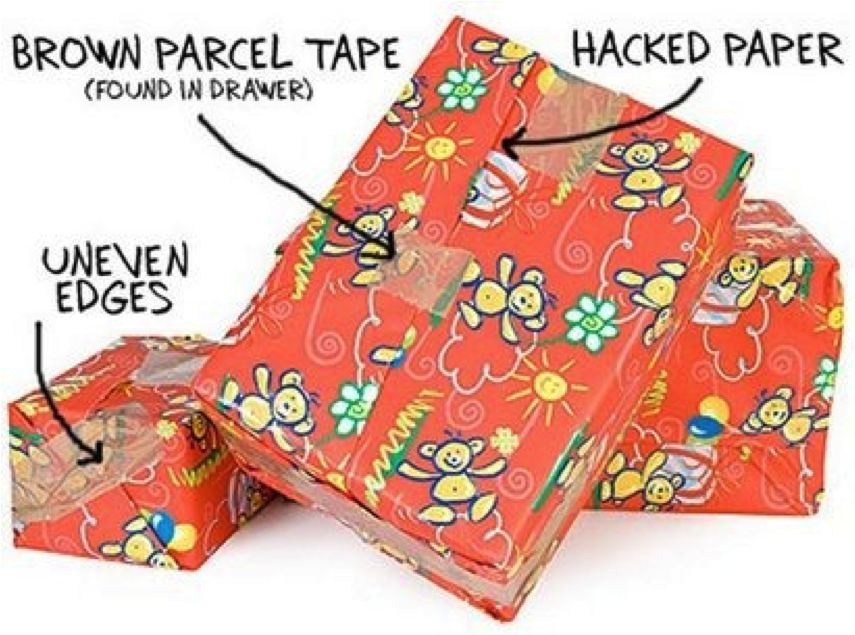 So you've gone to all the trouble to find that perfect gift for that special someone, but then comes the tricky part – wrapping it so that it doesn't look like an origami warzone. So here are my top tips when wrapping gifts and making them look beautiful.
1. Run your finger and thumb along each edge of packages with straight edges to make neat, shaped corners.
2. Use old kitchen or toilet roll inserts to stop your rolls of wrapping paper unravelling when not being used.
3. Make your own Christmas bows - see how easy it is on this video.
4. Look "crafty" by wrapping gifts in simple brown paper and string, or use arty wallpaper off cuts.
5. Recycle last years Christmas cards to make this year's gift tags.
6. Wrap your gifts in sheet music paper – look on the internet for some Christmas carol scored music to print and/or photocopy – they look really creative.
7. If you don't have enough paper to cover your gift, make a 'cheat pleat' with another piece of paper. Make a feature of the pleat by centering it on top of the gift. You can get really creative by mixing and matching colours, patterns and designs!
8. Take time to measure your paper properly before you cut it off the roll – the aim is to wrap the present, not mummify it! (Check out this useful video)
9. When wrapping ribbons so that they cross around your gift, why not attach a small, left over Christmas tree ornament to the bow, or affix a candy cane or a small piece of metalic spray-painted twig for a beautiful creative effect.
10. Fold unsightly or crooked edges of paper before sticking down in order to disguise them.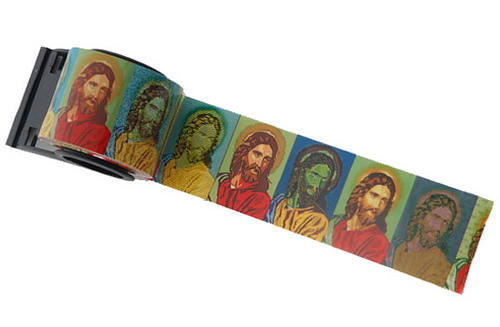 And then finally, as Colossians 1:17 reminds us that He holds all things together, why not pick yourself up a roll of Jesus Sellotape and let him hold your gift wrap together.
Happy wrapping :0)
Advent competition - find today's mince pieand you could win an iPad Mini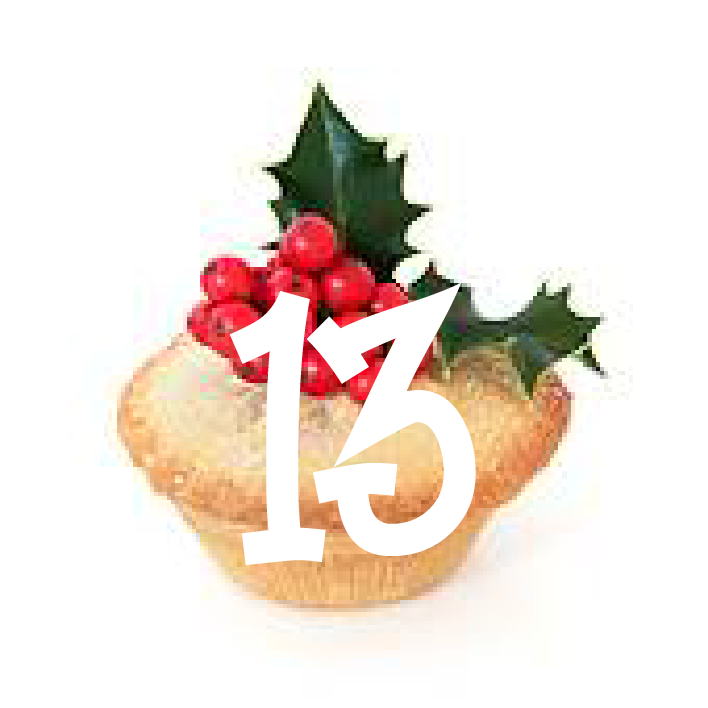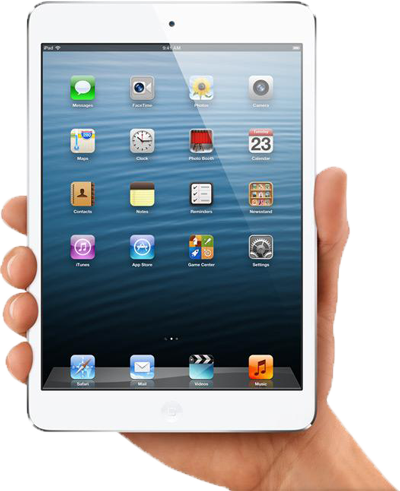 Each day during Advent we're giving you the opportunity to enter our free prize draw where you could win an iPad Mini 16Gb WiFi in the colour of your choice (silver or space grey) for you or your church. To enter, all you have to do is find the mince pie! Hidden throughout the ChurchApp website are numbered mince pies like the one above. Once you've found the correct mince pie with today's date on it, copy the URL of the ChurchApp website page from your browser address bar, then return to this advent blog page and enter using the Rafflecopter entry form below. You can only enter once each day (but come back to our Advent Blog each day to increase you chances of winning).
The winner will be chosen at random on 28th December and contacted by email. Your contact details will not be shared with third parties. By entering, you agree for us to share your name and church name in our competition winner publicity should you win. All the best!
ENTRY TO THIS DAY'S PRIZE DRAWER HAS NOW CLOSED. WHY NOT TRY ENTERING TODAY'S ADVENT CALENDAR BLOG POST DRAW.