Day 3 - thoughts from the ChurchApp team
OBSCURE CHRISTMAS CAROLS

Josh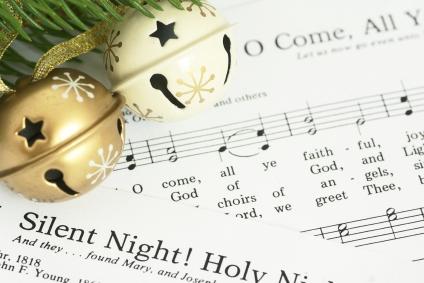 Christmas is a time for the whole family to get together and enjoy one another's company, as well as some fine food and gifts. That's the theory at least! If your family is anything like mine it quickly descends into a series of heated and deeply contested games. Of all the games none is more fearsome than the mighty 'Christmas Quiz', carefully crafted to give each family member an opportunity to shine in a round of questions covering their supposed specialist subject. As one of the few Christians in my extended family I therefore always get lumbered with all the obscure questions on ecclesiastical history plucked from the darkest recesses of Google! I do not do well. Last year the topic was 'Christmas Carols', an area I thought I had sewn up after years of dutifully working my way through church music groups. Oh how wrong I was!
So, to save you all from the same embarrassment, I thought I'd share my top 5 favourite carols that might not be first on church carol service sheets this year. Extra points if you already know them. Enjoy!
1) Bring a Torch, Jeanette, Isabella - a French Christmas carol about two young ladies who hear that Jesus has been born and rush to the stable t
o see for themselves. Highlights of this carol include the ladies bartering with Joseph to let them enter in exchange for delicious cakes.
2) The Friendly Beasts - a carol from the perspective of the animals in the nativity story, basically venting that their contributions to
the story have maybe been overshadowed by the birth of the Saviour of the world. Highlights of this classic include a white and red cow; seriously, have a look, they mention it twice!
3) The Cherry-Tree Carol - a touching carol from the 15th Century in which an unborn Jesus speaks out from Mary's womb (weird) and breaks
up an argument between Mary and Joseph over cherries. Is it symbolic, prophetic or just plain strange? We'll leave that one to the philosophers.
4) What Is That Fragrance? - not a reference to the adverse effects of too much Christmas pudding, this one contains the line, "What is that fragrance, Shepherds? How does it ravish with joy our senses five?" I dunno, but whoever smelt it dealt it, right?
5) Rocking Carol - a C
eltic classic about getting little baby Jesus to sleep, however with the line, "We will rock you, rock you, rock you", I'm pretty sure someone owes Freddie Mercury some money.
So there you go; if you're a music director at you
r Church, you're welcome.
Advent competition - find today's mince pieand you could win an iPad Mini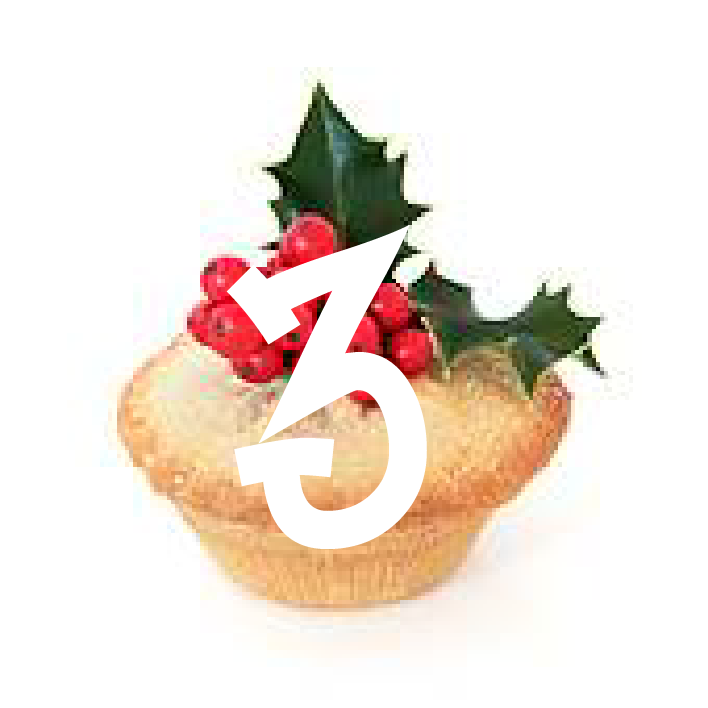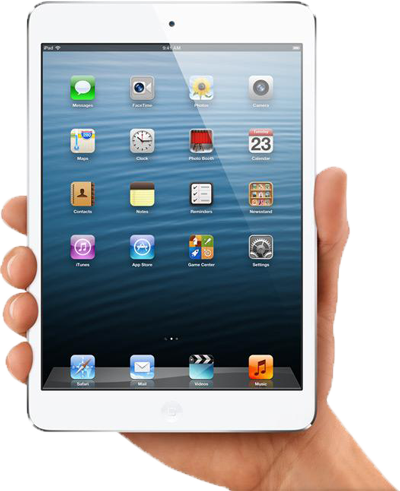 Each day during Advent we're giving you the opportunity to enter our free prize draw where you could win an iPad Mini 16Gb WiFi in the colour of your choice (silver or space grey) for you or your church. To enter, all you have to do is find the mince pie! Hidden throughout the ChurchApp website are numbered mince pies like the one above. Once you've found the correct mince pie with today's date on it, copy the URL of the ChurchApp website page from your browser address bar, then return to this advent blog page and enter using the Rafflecopter entry form below. You can only enter once each day (but come back to our Advent Blog each day to increase you chances of winning).
The winner will be chosen at random on 28th December and contacted by email. Your contact details will not be shared with third parties. By entering, you agree for us to share your name and church name in our competition winner publicity should you win. All the best!
ENTRY TO THIS DAY'S PRIZE DRAWER HAS NOW CLOSED. WHY NOT TRY ENTERING TODAY'S ADVENT CALENDAR BLOG POST DRAW.