Since we launched our event sign-up system about 12 months ago, we've seen tens of thousands of people book on to church events, both paid and free, thanks to the simplicity and ease-of-use of the whole system. We've updated it to make keeping track of which tickets have been sold easier, added in a ticket cap and made the whole system multi-lingual too - it's been a busy 12 months!
We're delighted to announce even more updates that we've just released that will make church event management even easier and communicating with those who've signed up even more of a breeze:
Confirmation Emails
When someone signs up for your event, you can now enable an automated email confirming that they've been successfully signed up. The email pulls in your event image, the key details of the event (date, time, location, etc), as well as the list of all tickets purchased if you're signing up multiple people. You can include a custom message in the email... but the icing on the cake is that a calendar event is included in the email, making adding the event to your personal calendar just one click away!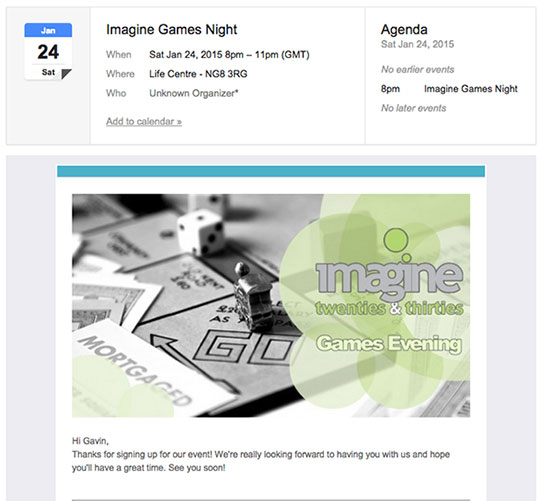 As inevitably happens with a busy event, there will be a time when you need to resend confirmation emails to those who have signed up - either they've lost the email or their phone has been stolen since they signed up. Through the action menu when viewing the event in ChurchApp, doing this is just a click away: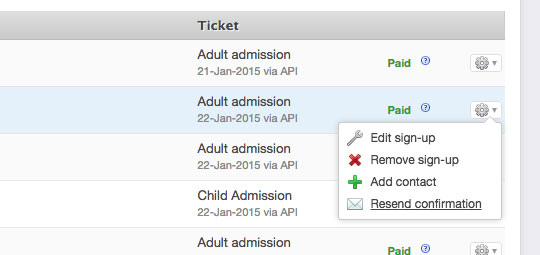 Enhanced Sign-Up Management
On top of this, we've also made managing your sign-up list even more powerful. For large events, there are always going to be team members or visiting guests that you don't want to ask to sign up through the event page; getting these people on your sign-up list just became even easier! It doesn't matter whether the person is already in your Address Book or a visitor, you can now add them to the sign-up list and manage all their contact details: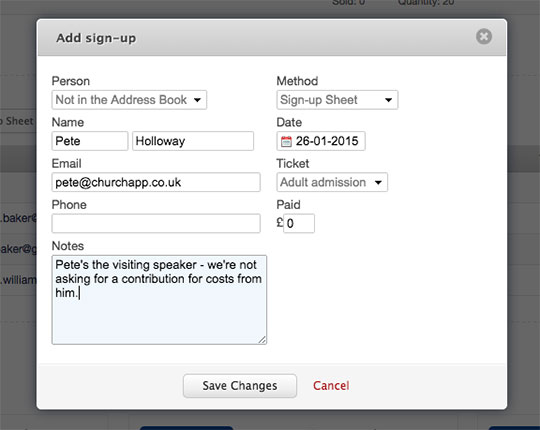 Finally, we've added additional confirmation messages when removing people from the sign-up list. If you need to remove a sign-up who has paid for their ticket, ChurchApp will now require you to double-confirm that you want to remove the sign-up by entering the confirmation message.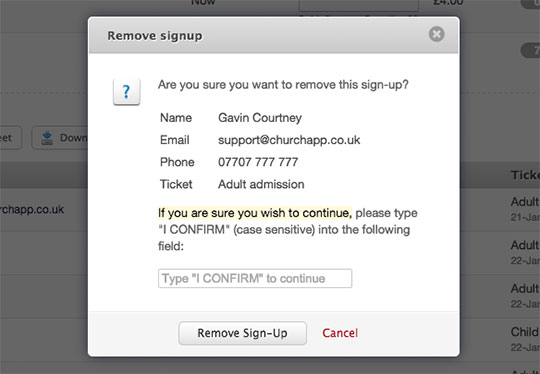 All these changes have now fully rolled out across all accounts - we hope they prove useful as you begin to organise your next event!